Abuse victims cycle across the Alps to meet the Pope
19-05-2023
Southern Europe

CNE.news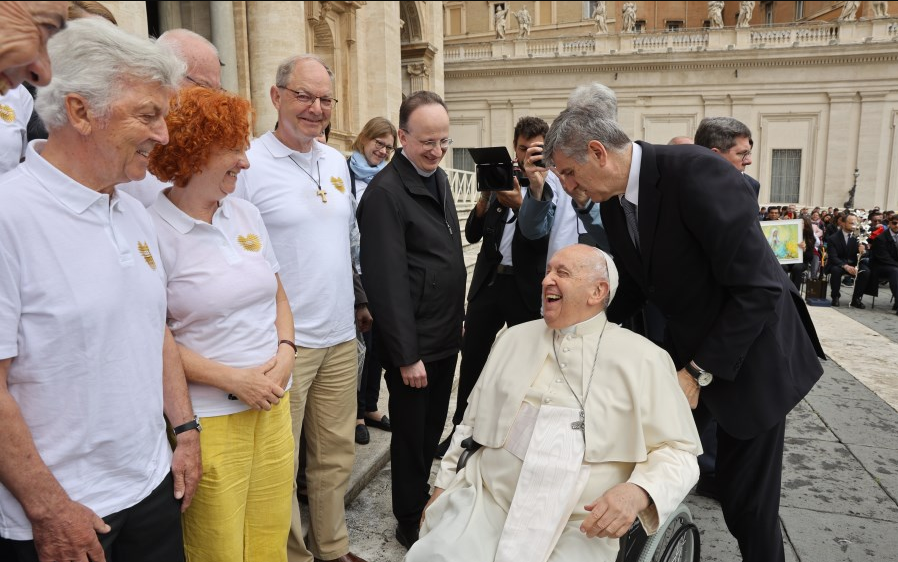 Several Catholic abuse victims presented Pope Francis with a letter to demand action against abuse within the Church. They went on a bike, travelling hundreds of kilometres across Europe.
It was over 700 kilometres, and it took them ten days. Several German abuse victims and their loved ones left Munich on 6 May for a 10-day bike ride to the Vatican. People from the Archdiocese of Munich and Freising organised the trip. Their goal was to deliver a letter to Pope Francis.
That mission succeeded. After the general audience at the Vatican, the group met the Pope shortly. There, they shared their story.
Commitment
Although some attempts are made to address the abuse, the Catholic Church still needs a "strong and clear commitment from all those responsible within the Church", the victims argue while handing the Pope a letter and calling him to action. "We expect that you will do everything in your power to ensure that the issue of sexual and spiritual abuse is addressed in all corners of the world church and that appropriate preventive measures are put in place to prevent it", the letter read.
The group also requested the Pope to send a "clear signal" to "perpetrators and bishops who have not fulfilled their responsibilities." Some of them, the group argued, still do not realise this today.
The Pope responded that it was not easy to deal with this topic within the Church. He asked the pilgrims to pray for him. "And I will pray for you."
The pilgrims were satisfied with the meeting. Pope Francis immediately responded with empathy, reports Richard Kick, spokesman for the Munich advisory board. "Far too little happens," said Kick. "Then you have to get going. We can't change the cardinals or Pope Francis, but we can change the consciousness in society."