Sexual abuse also a problem in European Protestant churches
15-04-2023
European Union

CNE.news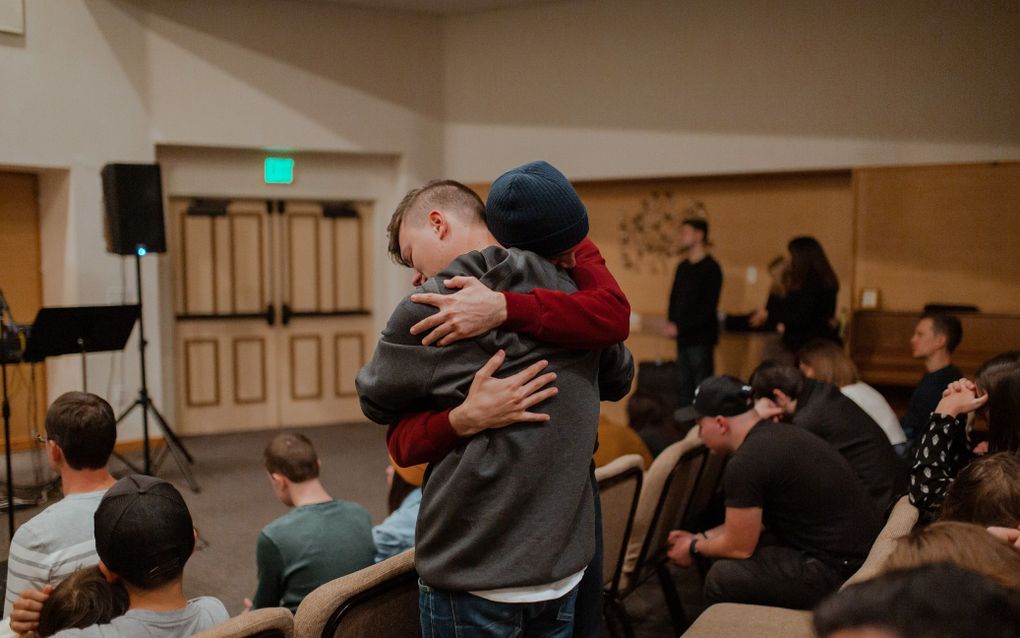 Christian communities are not always safe. "Believers must face the facts", says Lhen Fabian Beck. Not only the Roman Catholic Church is vulnerable to sexual abuse scandals, but also Protestant churches are also not immune.
The problem is that many church employees do not know how to create safe spaces for children and what to do in case of abuse, says Beck. He is involved in children's ministry at his church in Hanover, Germany. It was not until he prepared for his ministry that he came across resources from the Federation of Free German Evangelical Churches (FeG) with guidelines against sexual violence against children.
Andreas Schlüter from the FeG for Young Generations says that these guidelines make up part of a broader program, which fits into the trend of more Protestant churches taking measures against sexual assault. "I know that in Germany, all free churches are actively tackling this problem", he tells Christianity Today.
The German Evangelical Alliance has several support mechanisms for churches. The Alliance cooperates with the "White Cross", a Protestant organisation that deals with institutions and individuals on issues related to sexuality. Ute Buth, a gynaecologist and sex counsellor part of the White Cross, says it is the most important task to make churches aware of the possibility of sexual abuse in their structures.
Listeners
Not only in Germany do churches take measures to prevent abuse. In France, the Evangelical organisation Stop Abuse is also active in the field. Myriam Letzel, a coordinator of the organisation, says that it was established after other scandals became known. "What was happening elsewhere served as a warning: we could not pretend such things did not exist in the Evangelical Protestant Churches. Stop Abuse is managed by a commission of ten experts in social work, psychology, medicine, law and pastoral care, Christianity Today writes. In addition, it contains a team of 35 "listeners" who can be contacted by sexual abuse victims.
In Switzerland, the Evangelical Alliance have created a set of standards for church employees and created intervention teams. It also drafted programs that churches can use to prevent abuse.
Open
The results of the measures against sexual abuse in Protestant circles can be seen in an abuse case in France. There, preacher Guillaume Bourin is accused of sexual assault. His ministry was suspended, and in line with a new anti-abuse system, the Evangelical churches chose to be very open about the case and appointed a media personality, La Vie reports.
Some people even believe that Protestant churches are extra vulnerable to sexual abuse offences and may even attract sexual predators. For example, Christian Rommert, a German theologian, said during a radio broadcast that in "the context of the Free Church, everyone trusts everyone else. No one expects the other to do anything wrong." Also, the emphasis on obedience, close physical contact and conservative sexual morality contribute to this vulnerability, he believes, Christianity Today writes.
Also, the Dutch psycho-social therapist Bas van Dijk believes that the structure of Protestant Churches makes them extra vulnerable to sexual abuse. He writes in an opinion article in the Dutch daily Reformatorisch Dagblad that too often, abuse is covered up by church leaders who emphasise the importance of forgiveness of perpetrators.
Attention
Too often, Van Dijk writes, abuse is covered up and brushed away with the argument that "God's Name will be dishonoured by the world" if the incident becomes public. However, he points out that sweeping abuse under the rug is the same as the silence of a perpetrator on his abusive behaviour. Therefore, he pleads for more openness on the topic and more attention and empathy for victims.
Dutch Prof Ad Heystek who is part of the commission sexual abuse in church relations, says to the Reformatorisch Dagblad that it is important to keep in mind that abuse is a slippery slope. "A young woman can be so impressed by the listening ear of the pastor that she confuses this with falling in love. Often, abuse is a slippery slope that leads to physical contact. It is important that everyone who works in pastoral care is aware of these processes, can recognise them and knows how to implement clear boundaries."