Orthodox Church of Ukraine switches to Western calendar
26-05-2023
Eastern Europe
CNE.news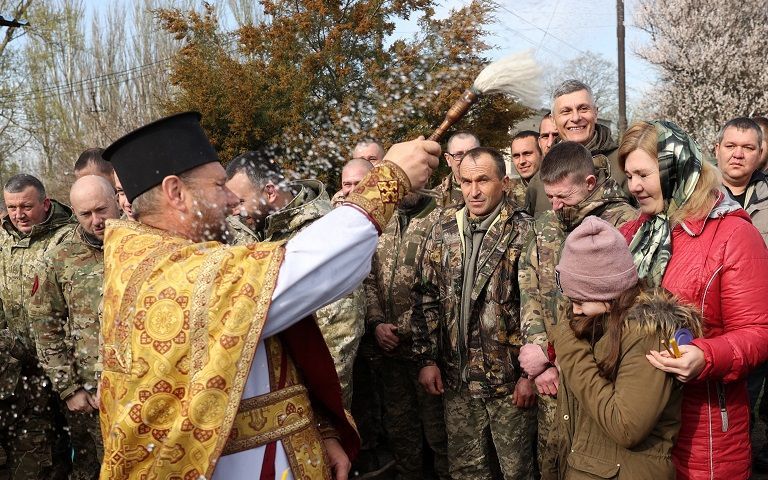 The Orthodox Church of Ukraine (OCU) decided to align its religious calendar with the Western one. With this, it distances itself from the Russian tradition.
For Orthodox Christians in Ukraine, Christmas traditionally falls on January 7th, just like their fellow believers in Russia. Instead of Western countries, which use the Gregorian calendar, the faithful in Ukraine use the Julian calendar. The question of whether this was desirable arose after the Russians invaded Ukraine through a full-scale invasion. "Today, the Julian calendar is perceived as related to the culture of the Russian Church", the Church stated, according to the Orthodox Times.
The Church made the decision to switch to a new calendar at the bishops' council. Only one bishop out of 53 voted against the transition, and one more abstained. Formally, the transition still needs to be approved by the local council of the Church on July 27th, 2023. But that is a formality, according to BBC Ukraine.
The decision only applies to the OCU, the church that was founded in 2019 under political leadership of President Poroshenko. The UOC (Ukrainian Orthodox Church) keeps the Eastern calendar, and is canonically still connected to the Patriarchate in Moscow.
Afraid
The road to the calendar change was not a formality, however. It was a move discussed for decades, but people within the Church were afraid that the reform would not be accepted by the faithful. "Facebook activists will not go to churches", the head of the newly created Church, Metropolitan Epiphany, said in 2019. The Church viewed the wish for a calendar transition as supported only by people who did not visit the Church. Therefore, the transition seemed a fantasy.
However, after the full-scale invasion, the issue gained political weight, and most Ukrainians expressed their support for a calendar change. The transition would imply creating a distance toward Moscow and getting closer to Europe.
The Orthodox Church of Ukraine is not the first church to make such a move. In February, the Greek Orthodox Church also transferred its holidays to a new calendar.