Mont Saint-Michel has been iconic for a thousand years
05-06-2023
Western Europe

CNE.news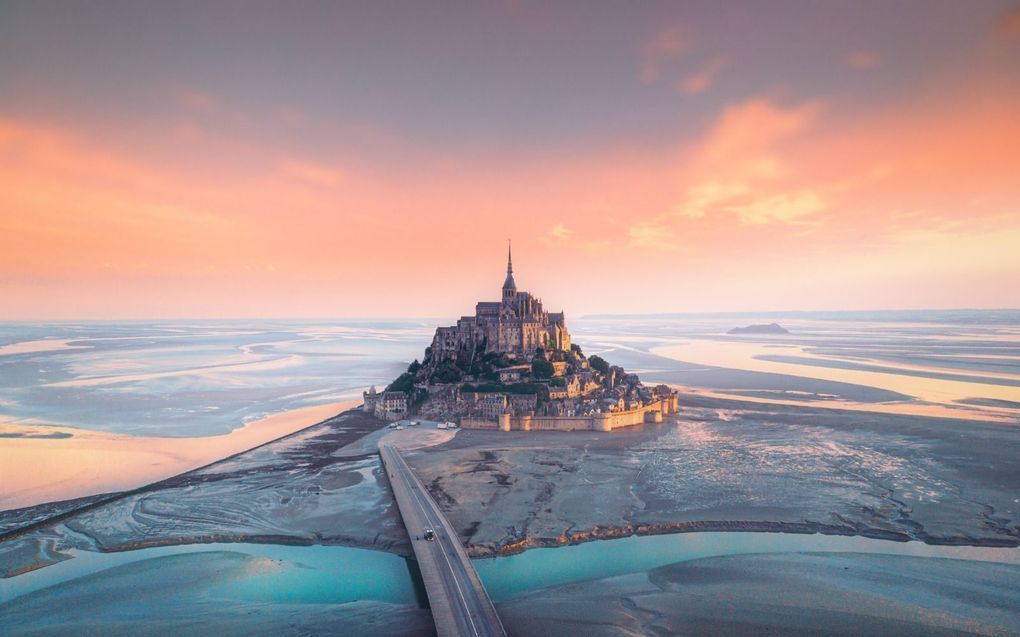 Weather conditions may not bother this icon. For a thousand years, the abbey has stood there. Sometimes unapproachable by the tide. Now tourists wave onto the island: some 3.5 million a year.
This year, there will likely be many extra visitors to the French tidal island off the coast of Normandy. The abbey church on top of the rock has existed for a thousand years; construction began in 1023. The island will host concerts, performances and lectures throughout 2023 as a commemoration.
As early as around the year 700, monks settled on the island. Legend has it that the archangel Michael ordered the construction of a church. That church grew into an abbey in the Middle Ages.
The archangel's name remained linked to the historic site: Mont Saint-Michel. A statue of this archangel adorns the spire of the church's tower, 170 metres above the bay. Like a prince (in the Bible book Daniel, he is called like that), he watches over the island.
---
---