Why the Swedes need a National Prayer Day
06-06-2023
Northern Europe

CNE.news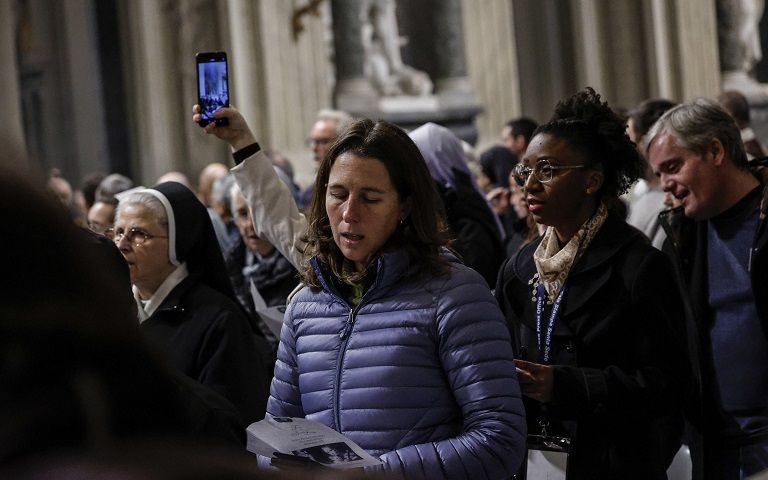 While most Swedes see their national holiday primarily as a day off, it has extra significance for Christians. "Prayer makes a difference for the country."
All over Sweden, people will gather on Wednesday to pray during the National Day. "It is a day with a focus on our country, where we gather around the fact that we believe that prayer makes a difference for the country," Eva Barck from Sverigebönen (The Swedish prayer), which organises the National Prayer Day, says.
When the prayer network Sverigebönen was founded, there was a thought and a desire to find a national day of prayer for the country, which became a reality in 2005 when the national day became a holiday. On this day, Swedes remember the coronation of Gustav Vasa on June 6th, 1523, and the fact that the 1809 form of government (which applied until 1974) was signed on June 6th, 1809.
That the day has been a national holiday since 2005 is no coincidence, according to the organisers of the National Prayer Day. " We are encouraged in God's word to pray. If we believe in God's word, prayer is a priority and a call. When God urges us so strongly to make it a priority, it makes a difference if we pray", says Eva Barck to Världen idag. "We must pray not only for our own needs and those closest to us but for our people in power and everyone in a leadership position."
Growing
Sverigebönen intends to achieve that prayer gatherings are held in all of Sweden's 290 municipalities on the National Day. Currently, there are roughly 110 registered prayer groups in 93 municipalities in the country, but that number is growing.
It is possible to register a new prayer group anytime. "It can be individual congregations or a small group; it can be several churches joining together. Some are indoors, and others are on a mountain or a square. There are many different variations, but the common thing is that people come together to pray for the country."
Foundation
This year, the Bible gets extra attention during the National Prayer Day. This is because the Holy Book has been available in Swedish for almost five hundred years. "It is, of course, something that has been important for our country and that has become a foundation for the construction of society throughout the ages", says Eva Barck to Världen idag.
Despite that strong base, Barck sees a change. "If we look at Sweden in the last 50 years, it is clear that we have gradually drifted away from the values and thoughts of the Bible. Things are not looking good for the country today." According to Barck, the fact that the Bible has less authority in contemporary society is a major cause of today's problems. "We believe this is an important prayer topic. God's people need to get back to having the Bible as a foundation, and our country needs to have that foundation."
Sverigebönen hopes that the National Prayer Day will be a way to get Sweden back on the right track. "We long to see a real harvest revival in this country. Historically, We have seen how countries could be transformed through revival, like Sweden in the 19th century, when the country rose from misery in times of revival. That is our cry."