Five signs of Christian revival in Europe
06-05-2023
Christian Life
JoelNews.org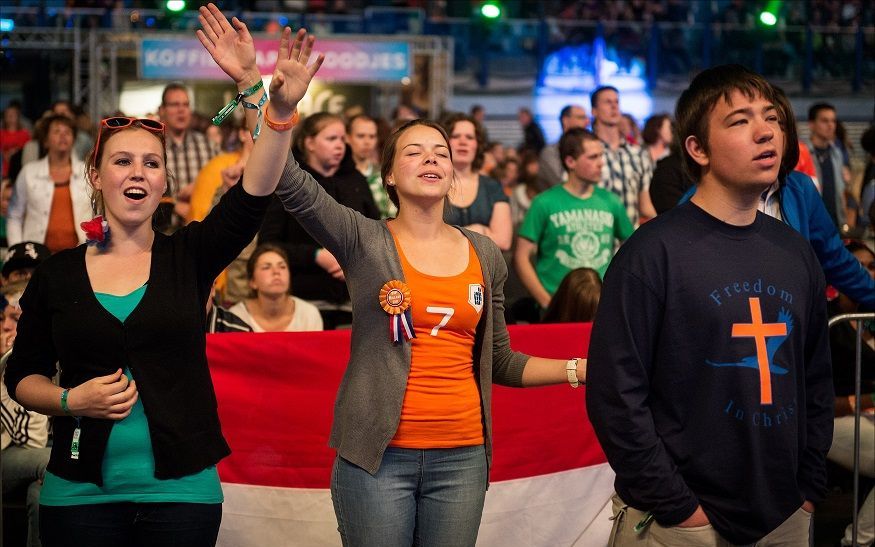 Post-Christian. Secular. A prodigal continent. These are some of the words often used to describe Christianity in Europe. Yet, a growing number of people believe God is not done with Europe.
"Renewed spiritual hunger, new stirring of prayer, fresh expressions of the church, and migrant churches restoring faith" are signs of hope in our continent today, writes former YWAM Europe director Jeff Fountain.
It would certainly not be the first time that God changes the narrative of a continent. Only decades ago, Protestants described Latin America as a mission field. Today, it's become a mission force, and the Brazilian church sends the second most missionaries in the world. In 1900, Africa was home to about nine million Christians. Who could ever have imagined that by the 2020s there would be half a billion Christians on the continent?
But the missional challenges for Christians in Europe are overwhelming. The old continent has a complex and unique history with the Christian faith. "No other continent has been exposed to Christianity for such a prolonged period and in such an extensive way," wrote Jim Memory, the Lausanne Europe co-regional director, in the Europe 2021 Missiological Report. "Yet just as Europe was the first continent to be Christianised, it was also the first to be de-Christianised."
Even so, in our day, an extraordinary re-evangelisation of Europe is taking place, writes Sarah Breuel for Revive Europe. Here are five ways we are seeing God's work throughout the continent:
1. Diaspora churches
Latin-American migrants have planted thousands of churches in Spain, Portugal and beyond over the last thirty years. It is difficult to find a major European city that does not have a large Spanish speaking and/or Brazilian congregation. Similarly, Chinese churches can be found almost everywhere. African-initiated Pentecostal churches number in the thousands in Britain alone.
2. Church planting
Church planting has been also accelerating in Europe through various networks, denominations, and mission agencies. In France, for example, the National Council of French Evangelicals (CNEF) has set a goal of establishing an evangelical church for every 10,000 people. The church planting movement in France saw, on average, one church be planted every seven days over the last few years. "We want to move the church in Europe from decline and plateauing into growth," said Øystein Gjerme, leader of M4 Europe, a movement with a vision to see one church planted every day in Europe.
3. The prayer movement
The late revival historian J. Edwin Orr wrote that "whenever God is ready to do something new with his people, he always sets them to praying." For the last two decades, the 24/7 prayer movement has seen the birth of 22,000 prayer rooms in 78 nations, the majority of them in Europe. One house of prayer in Augsburg, Germany, has had continuous prayer, day and night, for 11 years, or 110,000 hours.
4. Increased Christian unity
The war in Ukraine has fostered unprecedented collaboration between mission agencies. Networks like the European Leadership Forum, the European Evangelical Alliance, and the Lausanne Movement have strengthened unity and collaboration. In charismatic circles, a historic coalition of 29 denominations and mission agencies in Norway brought together 9,000 young people, the largest Christian cross-denominational gathering in over 20 years, for The Send Norway.
5. The next generation
This May, 13,000 teens and young adults from all over Germany came together for Christival, a conference organised by a non-denominational network with historical roots in the Jesus Movement. Revive Europe brought together 3,000 university students from 68 nations to pray for a revival among their peers. God is raising a new generation of Europeans longing for authentic encounters with Jesus. They are increasingly open to spiritual conversations, and prayer, and especially looking for a community to belong to.