Mother's column – who dares wins
10-06-2023
Christian Life

Neline, CNE.news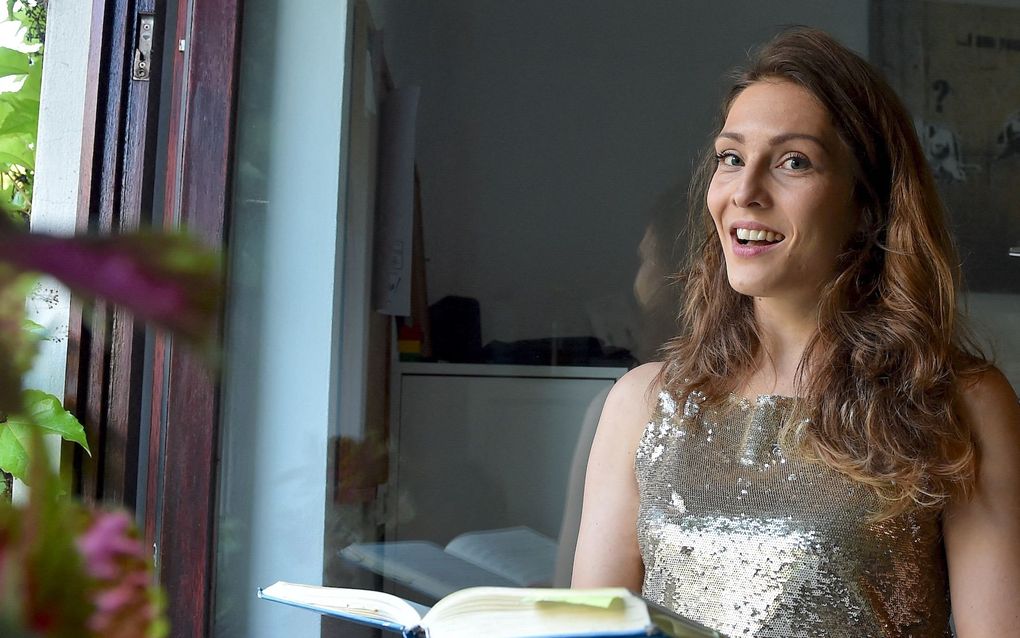 On Facebook, I come across a flyer advertising a lunch break concert. I don't know about the women's choir performing, but it looks good, and the concert is close to my hometown. Moreover, it is free!
So off I go with Abel and Jolijn - Martha stays home because she doesn't like high female voices. The choir consists of eight women who sing beautifully a cappella. And: they are looking for new members! Who wouldn't want to join such a choir? I would!
During the first rehearsal, I get the scare of my life. The choir members all turn out to be good singers who know much more about music theory than I do. Moreover, to become a real member, I have to audition. But oh well, he who dares wins. "You'll probably make it," says Abel just before I leave for the dreaded auditions, "I think you sing beautifully." "I don't," says Martha, "But on YouTube, the other women in your choir sing just like you, so I think you'll be fine." Thanks for the encouragement, guys!
The conductor doubts whether he should admit me or not. Yes, I am musical and have a good soprano voice, but technically there is much room for improvement. "You can stay for the next six months, but then I want to see growth. Are you willing to take singing lessons?" "Of course," I responded, "nice!"
And at that moment, it sounds like a logical next step. But once at home, doubt strikes. Me taking singing lessons? Why don't I just join an average church choir? Or take piano lessons for all I care. Because of your voice, that's who you are. Creepily vulnerable. And as I drive through the dark a few weeks later, on my way to my first singing lesson, all I can think is: what have I gotten myself into?
But things that are the most exciting beforehand are often the most fun afterwards. This evening is no exception. I soon felt at ease and got good tips. For instance, I have apparently taught myself to sing high notes extra loud for fear of not reaching them otherwise. Nonsense, says my teacher. You get to them easily, and it's much nicer when it's more balanced.
So I should learn to sing my high a's softer, and this seems good news to Martha, at least. And it gets even better for her. The teacher tells me to work mainly on breathing exercises for the time being. Martha can breathe a sigh of relief for now.
Neline is married and the mother of five: Martha (9), Abel (7), Jolijn (5), Reinout (3) and Sifra (1).