"What planet are you from, darling", asks Ukrainian MP pastor about traditional marriage
14-06-2023
Eastern Europe

CNE.news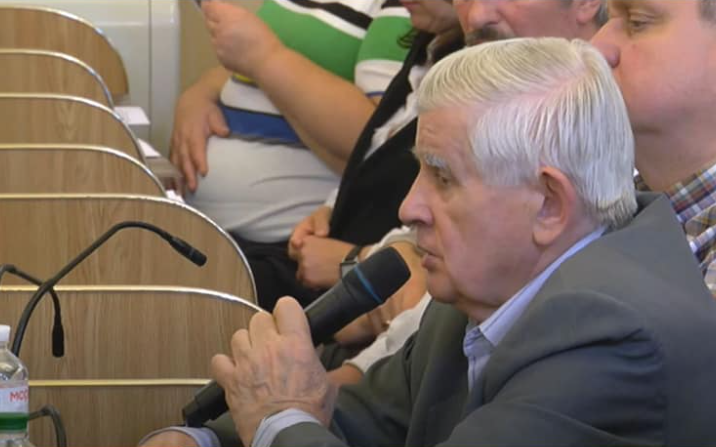 From another planet. That is what a Ukrainian MP says about a Christian pastor opposes a law that would recognise same-sex relationships. According to the Ukrainian politician Inna Sovsun, Christians are detached from "real life." She stated this after a pastor, Mr Vasyl Boyechko, expressed opposition to a law proposal that would recognise same-sex relationships in Ukraine.
As part of the forum "For Christian Values" in the Lviv Regional Council, Mr Boyechko condemned the proposal, saying that this law "is many times worse than the aggression of the northern satanic despot."
At the forum, the participants ratified a resolution to appeal to the president, Mr Zelensky, not to adopt laws that contradict traditional Ukrainian values. Furthermore, the resolution calls on representatives to show their position in protecting Christian values.
Ms Sovsun, an MP for the liberal opposition party Holos (Voice/Vote) and a vivid supporter of the law proposal attacked Mr Boyechko's words on Facebook. "I want to show you a world completely detached from real life, from Ukraine, from Europe, from the 21st century. It turns out that human rights and the protection of LGBT rights are worse than Russian aggression. What planet are you from, darling?"
Ruslan Kuharchuk, the president of the "All Together" movement, a Christian organisation in Ukraine, was critical of Sovsun's statements. According to him, the MP "openly mocks Christian leaders." Kuharchuk points to Mr Boyechko as the last Soviet political prisoner of faith. The pastor was imprisoned by the Soviet regime for his beliefs in the 1980s.