Healing after prayer: Dutch GP did PhD research after it
17-06-2023
Western Europe
Hanneke Klein-den Hertog, RD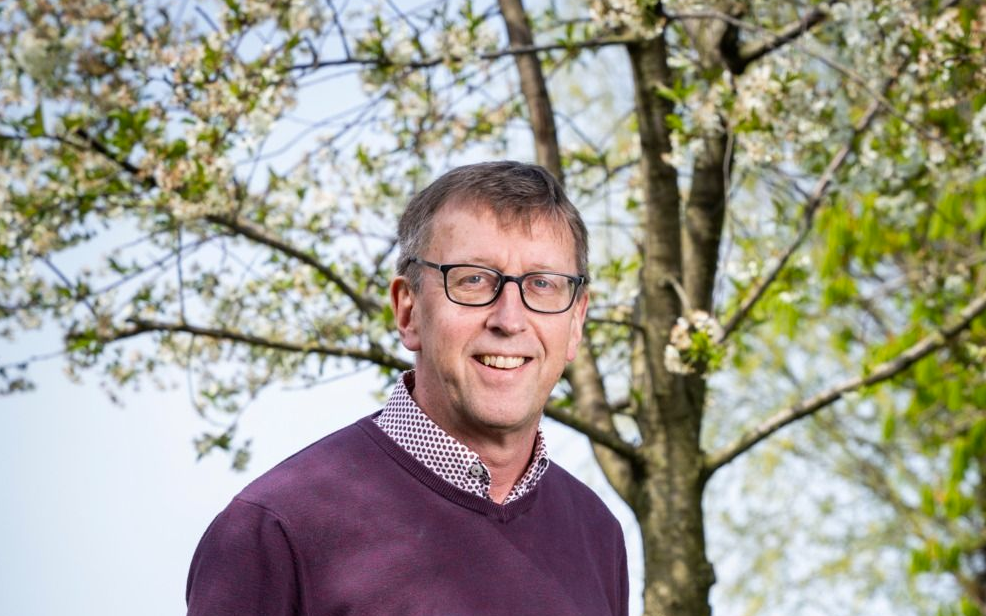 What happens when a patient suddenly seems to have lost all his ailments after a prayer? A Dutch doctor did a PhD study on this.
The question has occupied general practitioner Dick Kruijthoff since 2007. After years of study, he still does not have all the answers. "There are extraordinary healings taking place. But that these are God's intervention, that remains faith."
Since 2010, Kruijthoff (65) has been working on his research into healing after prayer. Mostly, he did it alongside his job as a general practitioner. In April, he obtained his PhD from Amsterdam's Free University (VU).
Kruijthoff tells his story at home in his residential farmhouse in Bleskensgraaf, a village in the western part of the Netherlands. Displayed on the piano are the gifts Kruijthoff received on his promotion, like the book "The Miracles of the Saviour" by C.H. Spurgeon.
Miraculous healings he has faced in recent years. It all started when Janneke Vlot, a patient of Kruijthoff's, attended a faith healing service by evangelist Jan Zijlstra in 2007. The woman had been suffering for almost 18 years from post-traumatic dystrophy. This pain syndrome had left her largely bed- and wheelchair-bound for years.
Until that service by Zijlstra, in which she rose from her wheelchair, walked and stomped her sore foot on the ground. That Sunday evening and night, she cycled through the polder near Bleskensgraaf as if she had never done anything else. On Monday morning, she calls Kruijthoff jubilantly. "I thought: what she is telling me now is virtually impossible. That's why I said I would come and see her."
Fascinated
At the time, he says, he was sceptical about faith healing. But because of what he sees at Vlot, his attitude changes. "I observed extraordinary things there. She stopped the heavy doses of morphine overnight without withdrawal symptoms. She could suddenly cycle long distances. I was beyond fascinated, as a Christian and as a doctor."
In 2009, he collaborated on an article in the daily newspaper Trouw about Vlot's healing, got a lot of reactions and started a PhD research project at the VU. His goal: to investigate the medical facts behind miraculous healings.
Kruijthoff gets plenty of responses: 83 people who believe they are healed after prayer apply. Some drop out, 27 cases are further assessed by medical specialists. Ultimately, they label 11 cases as medically remarkable, with none being given the stamp of scientifically unexplained.
Which cases were suitable for your research?
"We largely took the criteria from the medical office in the French pilgrimage site of Lourdes. There I spent several days watching. For example, it has to be a serious illness that has been clearly diagnosed using medical examinations. Someone with back pain can suffer a lot. Still, you don't have enough objective data if you can't see anything abnormal in photographs. Furthermore, a treatment that has already started should not explain the healing. And healings that took place too long ago were unsuitable because medical records can no longer be retrieved."
Eleven remarkable healings; is that more than you expected?
"Yes, I thought it was a good number. We did not call any of the healings scientifically unexplained, but in some cases, we discussed them. We saw files of people who had almost all been suffering from serious chronic conditions for years and suddenly healed. Piece by piece, impressive stories. For example, there was a man in whom a muscle in his shoulder had been largely torn off. He could not do anything with it, and an operation was already planned. During a prayer service, he had a healing experience and could suddenly lift an arm. The symptoms did not return, and this man did not undergo surgery."
What kind of people and diseases were involved?
"In terms of diseases, the applications showed a varied picture: from MS to psoriasis, and from hearing diseases to anorexia. I found it striking that many people were healed after being prayed for in a church, after personal prayer or sometimes at the Lord's communion. Only a proportion of people signed up after an experience during a prayer healing service."
Scientific research on faith healing is not an everyday activity. How were the reactions from the academic world?
"I already found it surprising that at the university in Amsterdam they offered space to a rural doctor. The reactions were mostly positive, although some people who want to keep religion and science separate thought it was so-so. I didn't want only Christians to take part in the research; agnostic medical specialists were also involved."
Was it difficult to get them excited about the subject?
"No, not at all. They were, like me, interested and curious."
What do you learn for yourself from this study?
"I was impressed by what happened to the people who participated in the study and what it did to their faith. They were not purely and simply cured of their physical illness. They also focused less on the material, for example, or put themselves out for another more often. We live in a society where the dark side of religion is often highlighted. Faith is often highlighted negatively. But there are also people with very positive experiences, in whom faith means a lot and changes a lot in their lives. I find that beautiful and encouraging."
What would you like to say to Christians sceptical about faith healing?
"I think it is good to keep an open mind. This study makes it clear that stereotypes do not hold. Healing does not only happen in faith healing services where a certain atmosphere is evoked by a speaker and by music. People from Reformed backgrounds also applied for my study. I think it would be nice if we in Reformed circles paid more attention to the anointing of the sick, as described in James 5. So that Christians who do not experience space in their congregation to pray for healing do not have to flee to a prayer healing service."
This article was translated and shortened by CNE.news and previously published by the Dutch Christian dialy Reformatorisch Dagblad on May 1st, 2023.