In Russia, both Pentecostals and Orthodox leaders stay firmly behind Putin
26-06-2023
Eastern Europe

CNE.news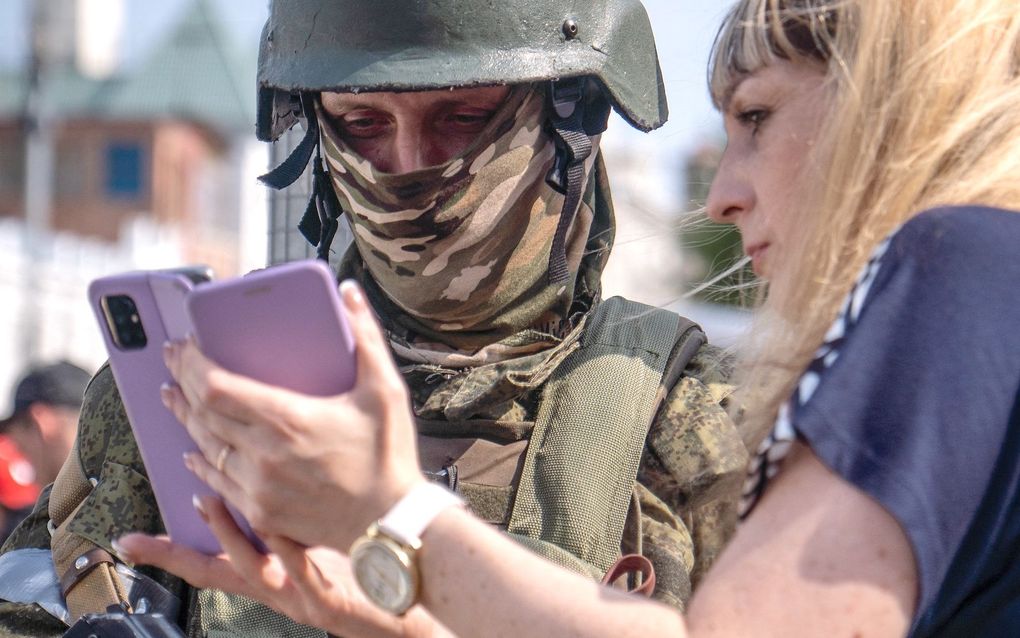 Russia has a clear historical mission. To rebel against this is nothing less than the work of the devil. This weekend, this was the answer of both the Pentecostals and the Orthodox Church.
On Saturday, there was a rebellion against the Moscow leadership from the Wagner Group. These military units should be fighting shoulder to shoulder with the Russian army in Ukraine, but last week the group rebelled against the Kremlin.
Usually, it is the Russian Orthodox Church that speaks about the role of Russia in the world. But this weekend, it came from the Russian Pentecostals (the Russian United Union of Evangelical Churches). The Bible warns against revolutions and uprisings, said bishop Dmitry Shatrov.
On Saturday morning, the presiding bishop of the Russian Pentecostals, Sergei Ryakhovsky, had already called for prayer in all churches of the brotherhood, in "view of the difficult military-political situation". For the rest, he said, to "remain calm and confident in God's mercy and goodness! God still has everything in His hands", Ryakhovsky wrote. "It is important to be united and in solidarity to save our country for a great awakening!"
Great Awakening is the name of an Evangelical revival in America in the 18th century, of which Jonathan Edwards was a central figure. The Institute of Religion and Policy, however, writes that in Russia, at the moment, it is used in a nationalistic context as well. The thinker Alexander Dugin is behind this.
Confusion
Patriarch Kirill of the Russisch Orthodox Church said on Saturday that he supports Putin in "preventing unrest in our country." He asked everybody "to lift up solemn prayers that the Lord preserve peace and unity, jeopardised by calls for confusion."
On Sunday, he asked for "patience" in his sermon in Christ the Saviour in Moscow.
The head of the synodal department for interaction with the armed forces and law enforcement agencies, Metropolitan Kirill of Stavropol and Nevinnomyssk, noted that many sins are forgiven, but "the sins of treason, betrayal, coup are sometimes not forgiven."
Another Bishop Kirill, the Metropolitan of Stavropol, warned that not all sins can be forgiven. "Therefore, I have every right (…) to say: stop! Neither God nor the people will forgive an armed rebellion, betrayal, a stab in the back ", said the Metropolitan.
Fatherland
The chief of the military clergy, Archpriest Dimitry Vasilenkov, called on the "Wagnerites" to change their minds, since they were all defenders of the Fatherland. "May the Lord help us all not to cross the terrible line", he said, according to Ria Novosti. "We can't lose our homeland."
Another military priest, Alexander Dobrodeev, called to all military personnel to remain faithful to the Kremlin. "Now is the time that determines the fate of mankind for life in paradise. And if we now succumb to this provocation, to weakness, we will lose; we will exchange birthright for lentil stew", he said. "The evil one does not sleep, and when he approaches us, he appears like a sheep, but behind him stands a wolf who wants to devour us. And our task is to resist."