Several court trials in Russia for demonstrating with Bible texts
20-03-2023
Eastern Europe

CNE.news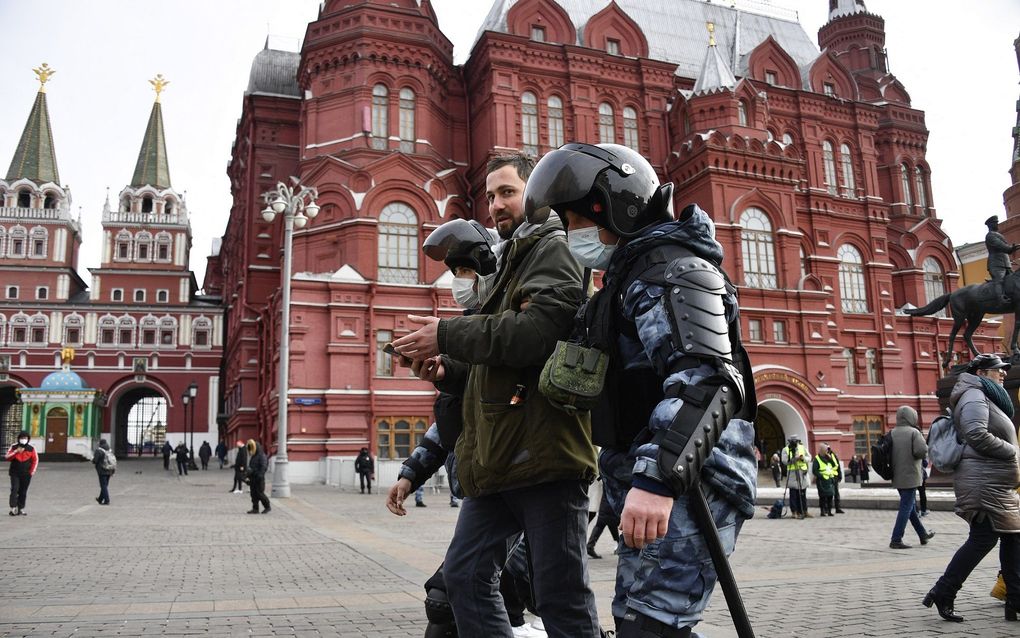 "Thou shalt not kill". Walking around with these words on a banner is considered illegal in Russia. Since the Russian invasion of Ukraine, several people have been sentenced for "expressing a negative attitude towards the use of the Armed Forces", which is illegal by Russian law.
One of those persecuted for expressing the sixth commandment from the Bible is the yoga teacher Yekaterina Kukharskaya. She put stickers around the city with the words "Thou shalt not kill." On March 20, a Petrozavodsk court will review her case, Forum 18 reports. The news website requested the Interior Ministry of the Republic of Karelyia why distributing stickers with religious and pacifist content was illegal but received no reply.
Rostislav Charushin is a Russian citizen who was fined because he used the sixth commandment to express his opposition to the Russian invasion. The Moscow police detained him because he demonstrated with a poster on the streets. The officers argued that Charushin clearly expressed "a negative attitude towards the use of the Armed Forces of the Russian Federation to protect the interests of the Russian Federation and its citizens." A Russian Court went along in that judgement and convicted Charushin of discrediting the Russian army and violation of the Demonstrations Law.
Peacemakers
Earlier in March, the trial of musician Anna Chagina began. She is also accused of discrediting the use of the Armed Forces of Russia. The reason for Chagina's trial was that she displayed a poster at a protest with the words "Blessed are the peacemakers", a quote from the Gospels. The next hearing is to take place on April 11.
Rotislav Anatolyevich was also fined by a Moscow Court in March. He protested against the Ukrainian invasion by quoting from the Ten Commandments as well. "Thou shalt not make unto thee any graven image! Thou shalt not kill! Thou shalt not steal!" Those were the words on the poster he walked around with on the streets of Moscow.
Judge Alesya Orekhova, who dealt with the case, ruled that this clearly violated the ban on discrediting the Russian army. However, Charushin himself said that his protest was about the death of opposition politician Boris Nemtsov, who was killed on February 27, 2015. The judge dismissed his argument.
Special military operation
In February, a Russian citizen named Aleksey was detained several times for protesting the Ukrainian invasion. On the first occasion, Aleksey used a placard reading "Thou shalt not kill". The second time, he allegedly said that "God is against the special military operation." The last time, he appears to have been arrested with a banner that read: "Do not fight, because you will not succeed", which seems to have been based on a text from Chronicles, Forum18 reports. However, no court cases seem to have been opened against Aleksey yet.