Quran burning sparks protests from religious communities
03-07-2023
Northern Europe

CNE.news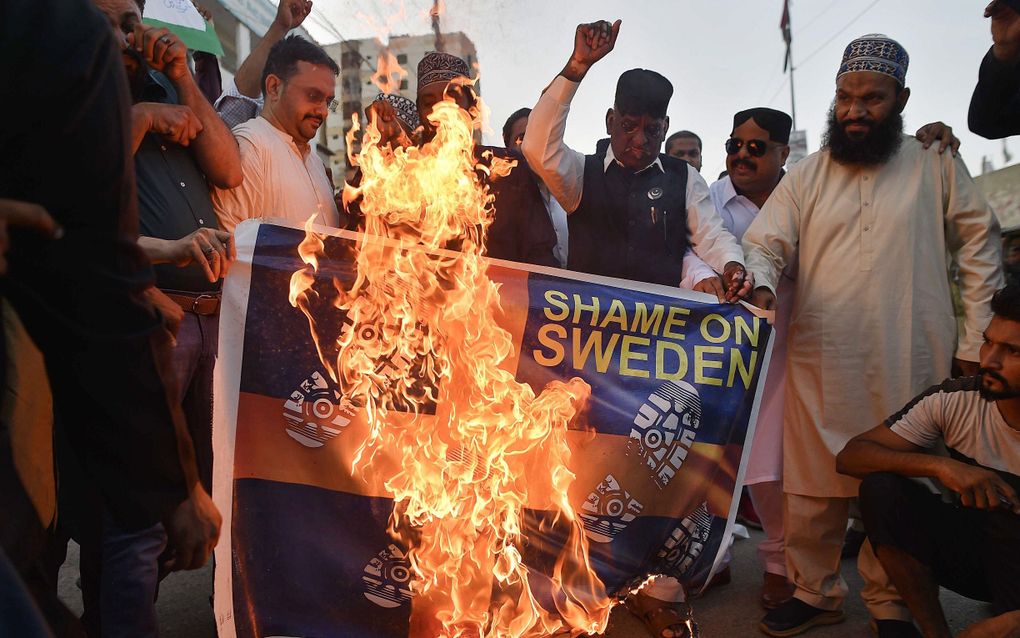 The Pope has little sympathy for the recent Quran burning in Sweden. "I am outraged and disgusted by such actions", he strongly condemned the incident.
The right to freedom of expression should never be an excuse to insult others, the Pope emphasised in an interview with the Emirati newspaper Al-Ittihad, as reported by Religion.orf. "Any book considered sacred by its people must be respected out of respect for those who believe in it."
Last Wednesday, Salwan Momika, an Iraqi refugee, set fire to a Quran, put bacon (meat considered unclean by Muslims) on it and stepped on it to shock the Muslim community, which considers the Quran holy.
Earlier, the Swedish police had forbidden such actions, but several courts ruled that this ban was unconstitutional.
Tramples
Also the Archbishop of Vienna, Cardinal Schönborn condemns the Quran burning, Katholisch.at reports. He calls it an "act of intolerance and hatred that tramples on our basic Christian and civil values." Schönborn says that "book burnings are always reprehensible as they remind us of the darkest times in our history."
The Swedish Jewish Community also expresses support for the Muslim community. "The Jewish Central Council wishes to express solidarity with our Muslim friends. The burning of religious books is a heinous act which we condemn", they said, as reported by the European Jewish Congress.
Attack
Several Swedish Christians also expressed their outrage about the Quran burning, Dagen writes. The Swedish Christian Council joined a statement by Sweden's Interreligious Council in the afternoon, calling the burning of the Quran "a desecration of what is sacred to Muslims" and "an attack on basic human values". "Burning scriptures undermines community cohesion and spreads hatred", the statement read.
Veto
Also, some countries have reacted strongly against the incident in Sweden. Morroco withdrew its ambassador from the country, and Turkey threatens to continue its veto against Swedish membership of NATO, Dagen writes.