"Germany cannot do without a euthanasia law"
12-07-2023
Central Europe
René Zeeman, RD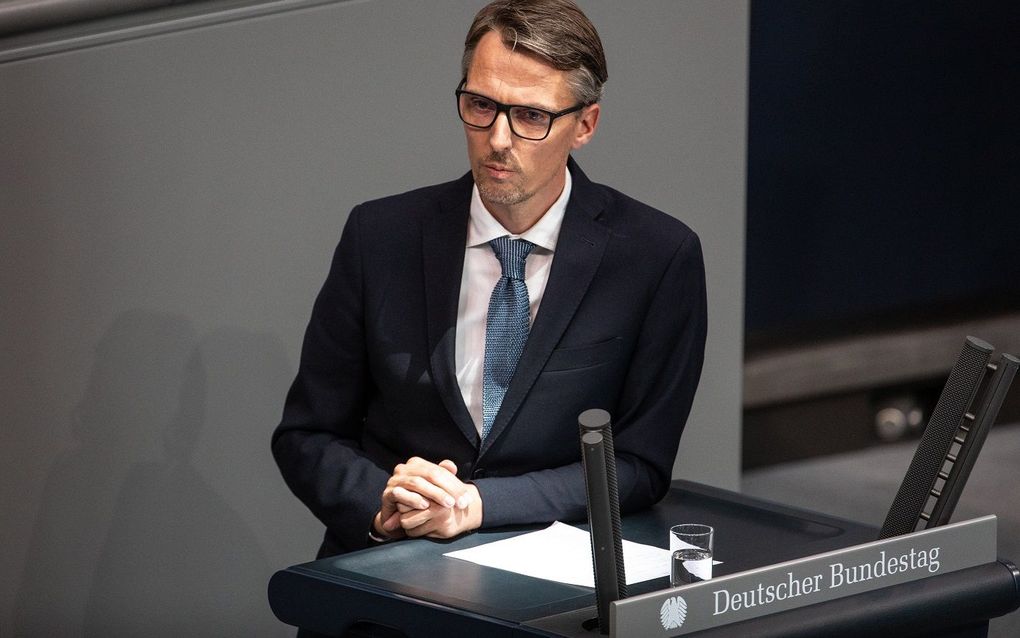 The German government wanted euthanasia to be regulated before the summer recess last week. The Bundestag thought otherwise; it wanted more time.
The Bundestag rejected two proposals for a new German euthanasia law. There was no majority for the proposal to ban euthanasia through criminal law in principle. The concept by SPD member Lars Castellucci and CDU deputy Ansgar Heveling was rejected by 363 votes to 304. The proposal by Renate Künast (Greens) and FDP's Katrin Helling-Plahr to make euthanasia not subject to criminal law was dismissed by 375 to 287 votes.
A regulation is needed after the Constitutional Court declared in 2020 that euthanasia section 217 violates the Constitution. According to the judges, citizens have the right to decide for themselves when they want to die. If a person has the wish to die, then this must be complied with, regardless of the person's motives, as long as the decision is freely made. Since the court deleted the paragraph, the Bundestag has to come up with new legislation.
Debate
Reactions to the voting down of both bills vary. The German Patients' Association hailed the fact that both proposals failed to pass. "This saves Germany from an ethical dilemma," President Eugen Brysch told German news agency DPA on Thursday. According to Brysch, Bundestag members should hurry up with well-functioning legislation banning assisted suicide. Klaus Reinhardt, the president of the German Doctors' Association, also welcomed the fact that the Bundestag had not yet made a decision. "It gives us more time for a social debate that has not yet been sufficiently conducted," Reinhardt explained.
Annette Kurschus, president of the Evangelical Church in Germany, regretted that no decision had been made. "A legal regulation of assisted suicide remains desirable," she said. She called on delegates to work out a new draft in the coming year that offers the prospect of a convincing majority necessary for such a sensitive topic.
The president of the German Bishops' Conference, Georg Bätzing, emphatically regretted that Castellucci and Heveling's bill had failed to find a majority. "This bill had contributed to making assisted suicide not a socially accepted phenomenon at the end of life in Germany," he said.
Josef Schuster, president of the Central Council of Jews in Germany and a member of the German Council for Ethics, also regretted the lack of a decision. "Because a legal regulation was not realised, a legal gap is looming, and that is not desirable," he said.
For this very reason, many experts are happy that no decision has been made. "Because, although there is no legislation now, assisted suicide is currently available in Germany through the 2020 decision of the Constitutional Court. And there are also associations that provide death aid. These can continue their work unhindered," PRO, a Christian magazine in Germany, stated in a commentary. "No euthanasia law is not a solution."
Alena Buyx, the president of the German Council for Ethics, in an interview with a TV channel, "personally advocated that both draft laws be further elaborated and, if possible, come together to form a single proposal".
Is that realistic? The Bundestag on Thursday agreed to a motion to increase efforts to prevent suicide. No fewer than 688 deputies accepted the proposal. There was one vote against and four abstentions.
The proposal, coming from German Health Minister Karl Lauterbach, provides for direct contact by phone or online for people with suicidal thoughts or for their relatives.
Deputies thus find common ground when it comes to prevention. Do deputies also unanimously agree to a euthanasia bill that does not enter the penal code? Or, conversely, with a bill that assisted suicide remains a criminal offence? No, because that is the crux of the debate.
This article was translated by CNE.news and previously published in the Dutch Christian daily Reformatorisch Dagblad on Tuesday July 11th, 2023.