Column from Germany – Suffering from the heat is our own fault
21-07-2023
Christian Life

Wolfgang Stock, CNE.news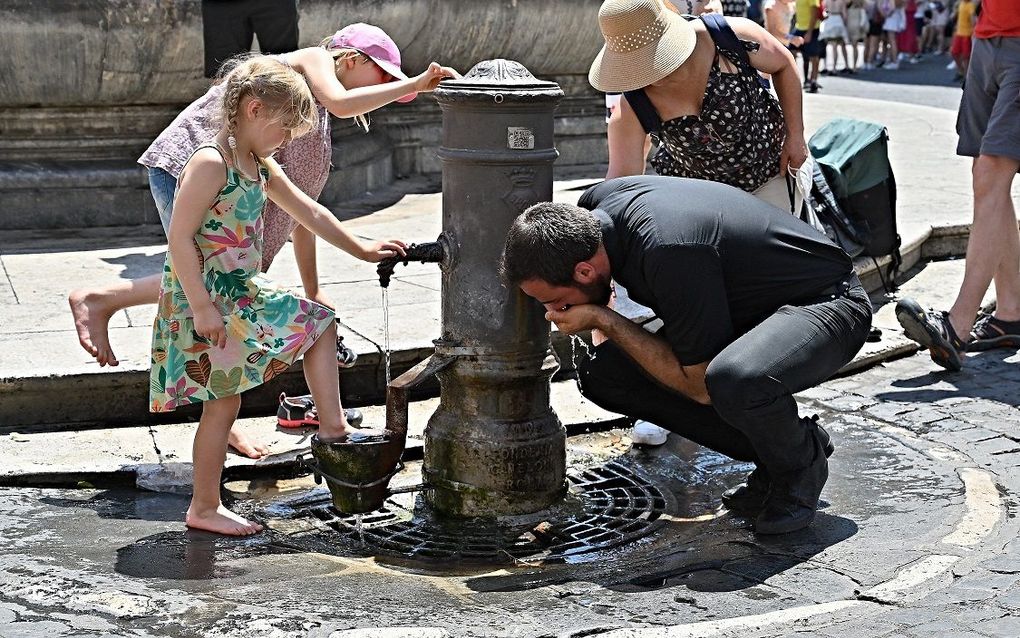 All of Europe is groaning under the heat. Our calibrated thermometer on the north side of our house read 36.9 degrees at 2 metres last week. Celsius - not Fahrenheit.
South of the Alps and the Pyrenees it is even much hotter. I read some articles predicting that holiday destinations in Spain, Italy, Greece and even more so in North Africa will soon no longer be there - because it's simply far too hot there in summer.
In addition, there is a blatant lack of water everywhere – including in Germany. In some regions, especially in the East, the desperately needed rain is already missing for the third summer. This is clearly noticeable in the fields and even more so in the forests, with which we Germans have a very intimate relationship.
Thunderstorms
And when it does rain, showers often come with brutal storms and too much water all at once. In recent weeks, several people have died in violent thunderstorms in Germany alone and important railway lines in southern Germany were closed for days because falling trees caused huge damage.
But at least it is cooler after these thunderstorms - finally you can ventilate your apartment and cool it down a bit! But soon after, the brutal heat returns. And we notice: this is not exceptional anymore. Instead, it becomes the new normal.
But most houses, offices and even more so the vast majority of schools are not prepared at all for these temperatures! We suffer from the heat, and in fact many people die because of the heat. A team of scientists recently reported in the journal Nature Medicine that there were more than 60,000 heat-related deaths in Europe in the summer of 2022. Germany had the third most victims with 8,173 deaths, after Italy (18,010 deaths) and Spain (11,324 deaths). In terms of population, Germany had 100 heat-related deaths per million inhabitants, or one death per 10,000. Last summer was the hottest on the continent so far since records began, but this summer of 2023 is bound to push the record marks up again, so we can expect even more deaths.
Heating
The situation is also paradoxical due to the fact that Germany is politically arguing about heating in the next winters. Precisely in these hot weeks, the red-green-liberal federal government has turned almost everyone against itself and its plans with an unsuccessful debate about future climate-friendly heating – because it will cost enormous sums of money.
About the author
Wolfgang Stock was born in 1959 in Hanover, West Germany, as the child of refugees from the Eastern GDR. He studied history and international politics in Würzburg and Oxford, where he also received his doctorate. He is a board member of the German Evangelical Alliance. He worked as a journalist for many years, wrote several political books, including the first biography of Angela Merkel in 2000. He lives in Karlsruhe with his wife. They have five grown-up children and four grandchildren.
But it is obvious: blazing hot summers, warm winters and melting glaciers show us that we must not contribute so much to the heating of our atmosphere in winter. The consumption of coal, gas and oil must be drastically reduced.
Yes, we humans have been too careless with God's creation, we humans have been - and actually still are - selfish. Christians in particular need to understand: When we complain about the heat on hot days, when we lament the death of people – we must realise that it is man-made suffering. Time to think about repentance!