Column from Germany: What do we learn from a case of a murdered girl?
31-03-2023
Christian Life

Wolfgang Stock, CNE.news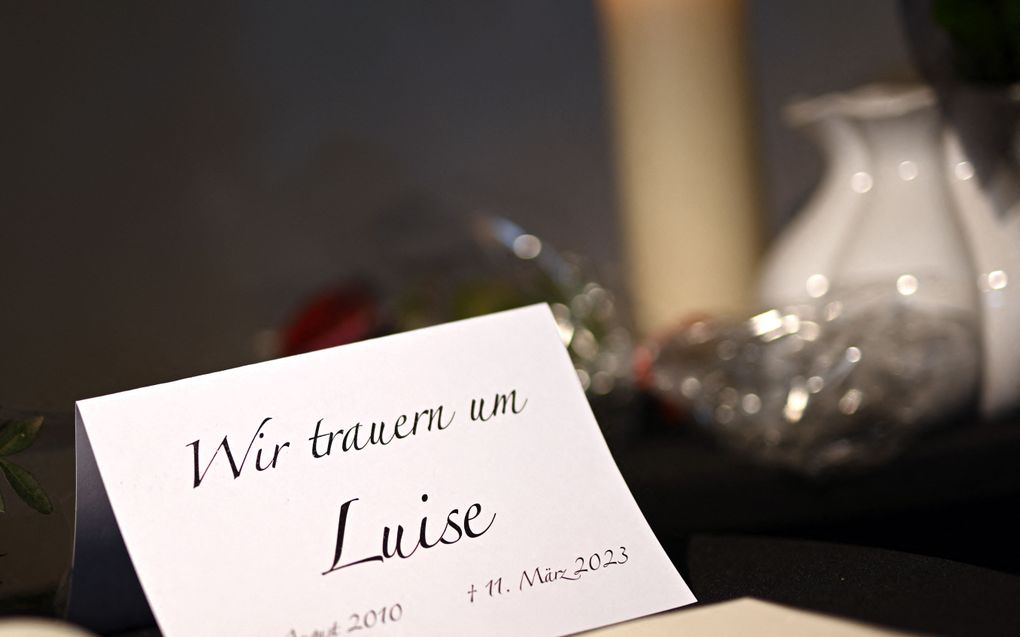 The German public is shocked: A young girl was murdered by some peers. Nothing is known so-far about the motives. But still, we know that young people's access to online violence and porn cannot remain without consequences.
On 11 March, a twelve-year-old girl, Luise, was reported missing. Police and fire brigade searched for her with a large contingent in the western part of Germany.
The night was pitch black, lit only by flickering blue lights and the search teams' cones of light. Hours of hope, hours of total commitment by so many people, hours when countless prayers were sent to heaven.
But then Luise was found murdered. And soon after, two 12- and 13-year-old girls confessed to killing Luise with several dozen knife wounds. The two perpetrators knew Luise well.
Funeral
Eleven days later, family and friends said goodbye to the twelve-year-old at a funeral service in the Protestant church in Freudenberg. The service was broadcasted by loudspeaker at the comprehensive school Luise attended. About 1,000 people followed the celebration.
The church was decorated with delicate pink flowers. A white coffin stood in front. "We baptised Luise in this church. We laid her on God's heart. This is also where we say goodbye to her," said pastor Thomas Ijewski.
"We are all now unspeakably heavy-hearted. God, we lament to you the distress, the great distress."
In his homily, he said that Luise's dying was reminiscent of the dying of Jesus Christ. The Son of God had also once been missing as a twelve-year-old and his parents had experienced hours of despair.
Later in life, Jesus was betrayed by one of his closest friends. He died in agony and with "wounds on his battered body." This Jesus had shared Luise's suffering in his own body. He was a "place of comfort" who was close to the suffering and had conquered death.
Turning to Luise's family and friends, the pastor asked: "May I put this hope in your hearts that the risen, living Jesus has long since taken Luise into His arms?" Luise was now with Jesus and shared life with him. In his eternity she would find rest and peace.
Motives
The public will probably never know about the motives of the two 12- and 13-year-old perpetrators who confessed to the crime. The two are still considered children under German law and are too young to be of legal age. That is why the police investigators are extremely cautious with details about the background of the case. The two girls are in the care of the Youth Welfare Office.
Soon after the murder, the German crime statistics for the last year were published – and unusually, they show a significant, almost 7 per cent increase in young offenders: in 2022, around 189,000 young people between the ages of 14 and 18 were suspected of committing crimes in Germany – in 2019, there were 'only' around 177,000. The most common crime among children and young people is theft, followed by bodily harm, property damage and drug-related crime.
Pornography
Now there is much thought and discussion about what consequences the terrible act and the statistical trend could or should have.
One thing is quite obvious and has been invoked by Christians for many years: the access of children and young people to films on television and the web with the most brutal violence and also pornography cannot remain without consequences.
Wolfgang Stock was born in 1959 in Hanover, West Germany, as the child of refugees from the Eastern GDR. He studied history and international politics in Würzburg and Oxford, where he also received his doctorate. He is a board member of the German Evangelical Alliance. He worked as a journalist for many years, wrote several political books, including the first biography of Angela Merkel in 2000. He lives in Karlsruhe with his wife. They have five grown-up children and three grandchildren.