German Pro-life organisation may not show large aborted children on the street
22-07-2023
Central Europe

CNE.news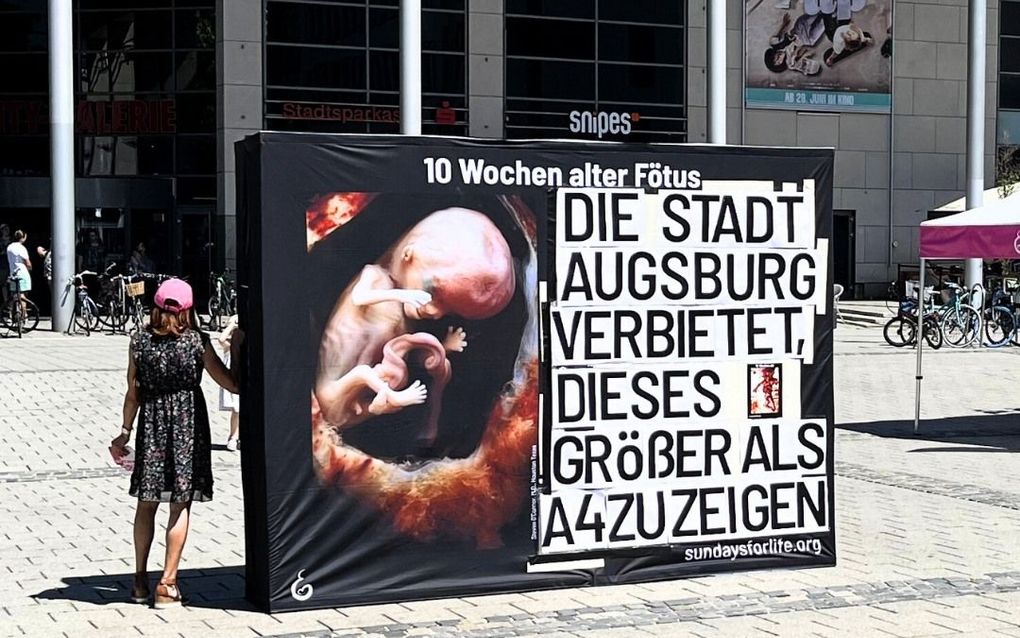 The German city of Augsburg has banned life-size photographs of aborted children from pro-life demonstrations.
The organisation, "Sundays for Life", wanted to set up two picture walls with images of unborn children who were aborted, including their severed limbs and organs. However, the city has now forbidden them to do so, Idea reports. Officer for Civil Affairs, Frank Pintsch confirmed that to the press agency on Tuesday.
City Council member Pintsch stressed that the organisation is allowed to show pictures, as long as they are not larger than A4 format. He justified the ban on larger pictures by arguing that these images endangered public safety and that the measure was necessary for the protection of the city.
Children
The large pictures would be too confronting for children, he believes. 'They impair the interests of children that are worthy of protection, especially their mental health", Pintsch told Idea. The decision came from the City Council itself; no one had complained about the campaign to the police or to the regulatory office of the municipality.
The Bavarian Administrative Court supports the decision and says that the rights to self-determination of an assembly are not unlimited, Idea writes.
Disruption
However, the organisation Sundays for Life perceives the ban as a restriction of freedom of expression and assembly. Therefore, it announced legal steps. Sundays for Life points out that it always places warning signs within 100 metres of the site of the demonstration so that people are warned about "possible disruption."
CEO Andreas Düren says to find it strange that graphic warning images on cigarette packages are allowed, even when they are very visible in supermarkets. "It is paradoxical that the nationwide display of such images is not only accepted here but is even demanded by the state."
When it comes to the next rally, Sundays for Life will place the picture walls as it did before. However, it will now cover the graphic images. "By creatively circumventing the ban, positive discussions could be held with numerous passers-by", the organisation hopes.