Lego makes special bricks for blind children
28-08-2023
European Union

CNE.news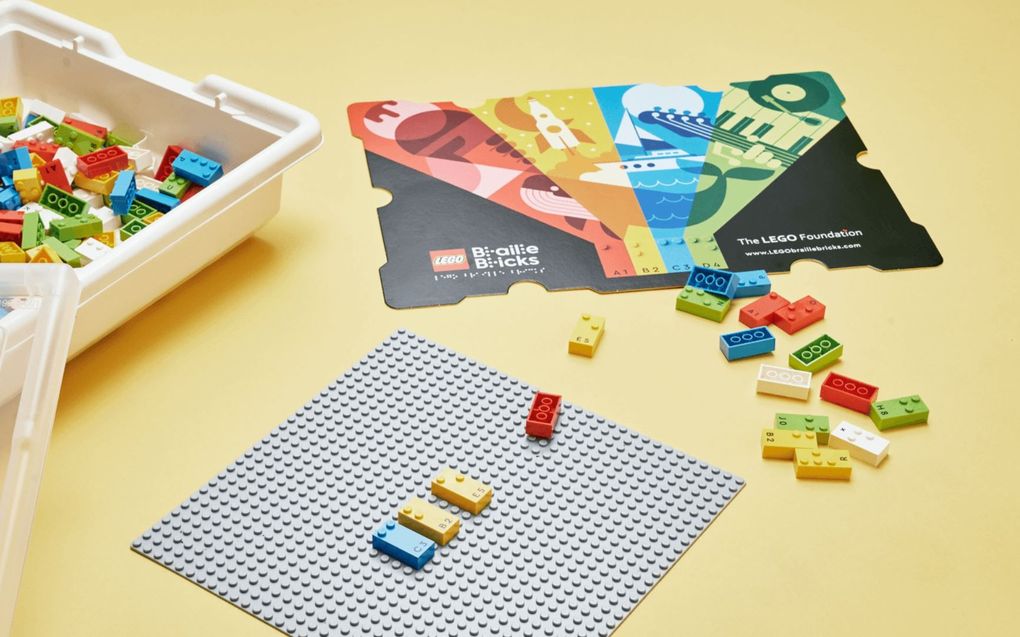 Lego wants to help vision-impaired children learn to read Braille. Therefore, it starts producing special bricks.
The Lego sets will be available from September. They include 287 bricks with a pattern of studs that corresponds to the braille numbers and letters, the Guardian writes. The bricks are compatible with other Lego sets.
Since 2020, the Danish toy producer has provided the sets for free to special schools for vision-impaired children since 2020. However, now, the bricks will become available to the larger public as well. Lego's goal is that they will help parents and siblings share in learning braille. Furthermore, the sets come with ideas for educational games that families can play together.
Dave Williams, from the Royal National Institute for the Blind (RNIB), says that learning Braille with Lego makes the process more fun. In addition, the toy "breaks down barriers because everybody recognises it, and it does not feel weird."
Brain tumour
The seven-year-old Olivia is one of the children who plays with the special bricks. Her mom, Lisa Taylor, explains that the girl first encountered them at school. "They had such a big impact on her curiosity for Braille. Before that, she found it hard to get started with the symbols. But now she is improving all the time."
Olivia herself says to be happy, she can play with her sister. "I like writing, building and playing games", she tells BBC. Olivia lost her sight due to a brain tumour when she was 17 months old. Even her grandmother is learning Braille now, in addition to her mum, dad and sister. They even write notes to each other using the Lego bricks. And knowing Braille helps her parents to support Olivia in her school work more easily.
According to their mother, Taylor, the Lego bricks help Olivia to play and learn like every other child. "To have a set at home changes everything."
Creative
The Lego company explains that the set helps to make its product more inclusive. By making it available to the larger public, the company responds to "thousands of requests", Rasmus Løgstrup, the Lego Group lead designer on braille bricks, said to BBC. "We know this is a strong platform for social inclusion and can't wait to see families get creative and have fun playing with braille together."
The sets will be first available in English-speaking countries, including the UK, Ireland and the US. In addition, they can be bought in Belgium, Canada and Switzerland. Next year, they should be available in Italian, Germany and Spain as well.