Religious Danes are healthier and live longer
04-09-2023
Northern Europe

CNE.news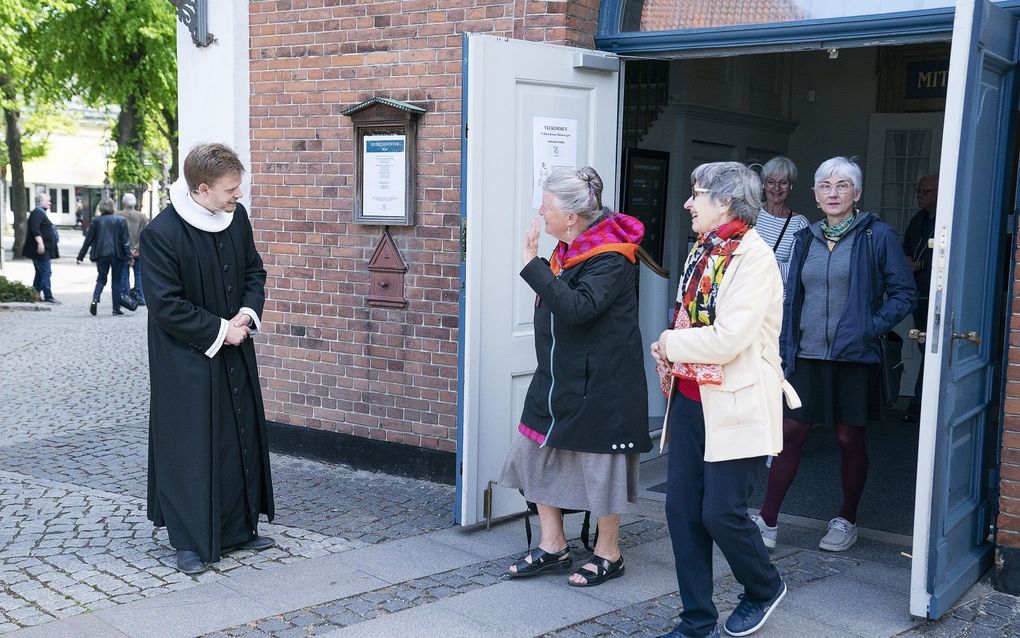 Danes who practise religion are healthier and become older than the average Danish man or woman. That is shown by a new study.
The mortality rate and number of hospitalisations differ remarkably between religious and non-religious people, Kristeligt Dagblad writes. A new study from the University of Southern Denmark shows that there is a 30 per cent lower mortality rate among those who indicated that they attended a religious organisation, such as a church, a mosque or a synagogue, compared to those who do not engage in such activities. Among women, the difference in death rate is even larger, with a gap of 44 per cent.
The researchers surveyed 2987 people and their health data over a number of years. The participants are all over 40 years old, and in the period of 2004-2018, when the study took place, 848 of them died.
Researcher Linda Juel Ahrenfeldt is surprised by the results of the study. She is an associate professor at the Institute for Health Service Research at the University of Southern Denmark. Even though Juel Ahrenfeldt has no immediate explanation for the difference, she believes that lifestyle may play an important role, she tells Kristeligt Dagblad.
"A strong social network, a healthier lifestyle and more exercise are some of the things that characterise the lifestyle of religious people", she says. In addition, she notices that religious people have fewer bad habits, such as smoking, alcohol drinking and inactivity, which can all cause "dangerous diseases."
At the same time, the researcher has no explanation for the difference in mortality rate between religious men and women, she says in a press release from the University of Southern Denmark, as reported by Dagen. "Perhaps men and women use religious communities in different ways and at different periods in their lives."
Factors
The study took into account that age, gender, level of education, prosperity, marital status and previous illnesses could influence the results and took these factors, therefore, into account, says Linda Juel Ahrenfeldt. "Of course, you cannot take everything into account. But we took much into account, and when it comes to such a large positive effect on the interviewees' state of health, it is interesting."
The researchers did not look at whether the type of religion also makes a difference, but previous studies seem to show that it does not.
Reality
It is not the first time scientists have shown a correlation between health and religiosity, says Linda Juel Ahrenfeldt. However, other times, people had to indicate their own health. "From these studies, we know that people who answered that they take part in a religious organisation report fewer depressions, get cancer less often and have fewer problems with everyday activities than those who have not taken part in a religious activity", she points out. However, self-assessment may not always match reality, so the researcher chose to measure a few more objective parameters, such as mortality rate and hospitalisations for at least a night.
At the same time, the connection between religion and health remains a controversial issue, says Brian Arly Jacobsen, an associate professor in the sociology of religion at the University of Copenhagen. "Research into the influence of religion on health is conflicted, especially in the USA, where the studies point in all sorts of different directions. Some researchers believe they can demonstrate that religiosity has a positive effect on health, while others cannot", he says to Kristeligt Dagblad.
He is also critical of the new Danish study. "The question is whether it is the communities or the religious aspect that is good for health", he points out. "Because if there is something that researchers agree on, it is that communities are good for mental and physical health", he says.
However, according to Brian Arly Jacobsen, religion might have some aspects that are beneficial to health. "In many religious communities, there is an abstinence or even a ban on drugs and alcohol, and in some religions, you fast, which can be healthy under controlled conditions."