It's a shame, says Patriarch Bartholomew to Patriarch Kirill about Russia's war in Ukraine
13-09-2023
Eastern Europe

CNE.news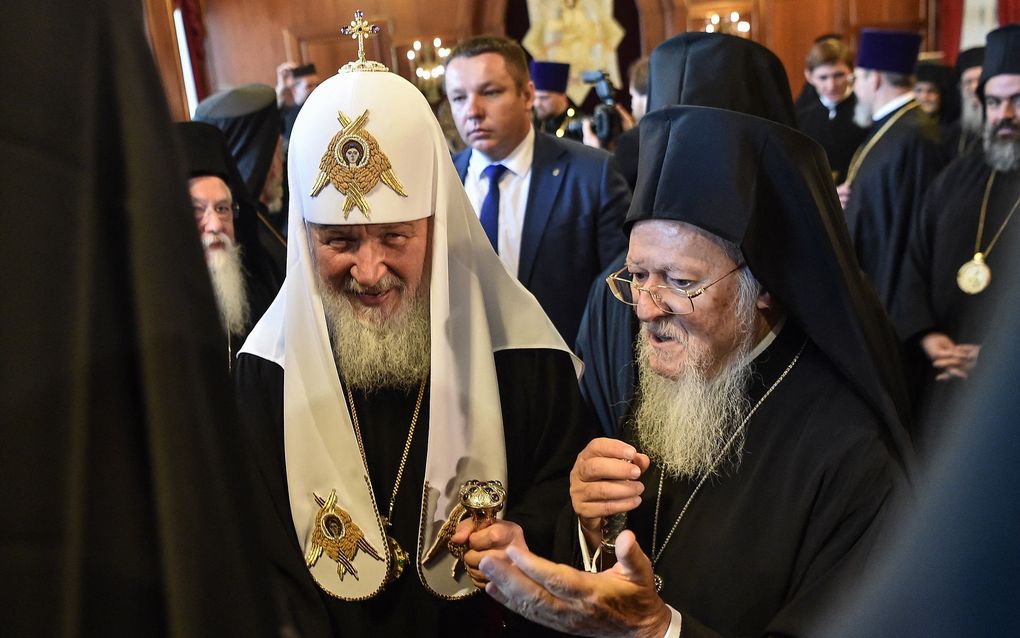 Patriarch Bartholomew of Constantinople once again condemns the Russian Orthodox Patriarch Kirill for blessing the Russian invasion. "The war is a great shame for those who inspired her and for those who continue, directly or indirectly, to justify and support her."
Innocent people lose their lives every day, churches are desecrated by bombings, and towns and villages are razed to the ground, Bartholomew illustrated. "How can you claim to be the brother of another nation and bless the war your own country is waging against them?" he said to Kirill in an interview in the Greek newspaper Patris, as reported by Vatican News.
The Russian Patriarch claims that the war is holy and even promised heaven to soldiers who died on the battlefield. His counterpart Bartholomew strongly denounces these terms. Instead, the latter called the Russian invasion "impious, evil and destructive." Earlier, Bartholomew had even said it was diabolical.
Suffering
In addition, Bartholomew hopes that the leaders of the Russian Orthodox Church will listen to the "suffering of people on both sides and join efforts to end the war and establish peace", InVictory writes. "Unless they hope, which we do not want to believe, that a war launched by their state will satisfy their ecclesiastical claims. If they hope so, their efforts will be in vain", the Patriarch added.
Patriarch Bartholomew and Patriarch are on no good terms with each other. In 2018, the Moscow Patriarchate severed ties with the Patriarchate of Constantinople because the latter wanted to grant autocephaly to the Orthodox Church of Ukraine.