European Commissioner highlights need for more justice and equality in family and migration
13-09-2023
European Union
Kathryn Idema, CNE.news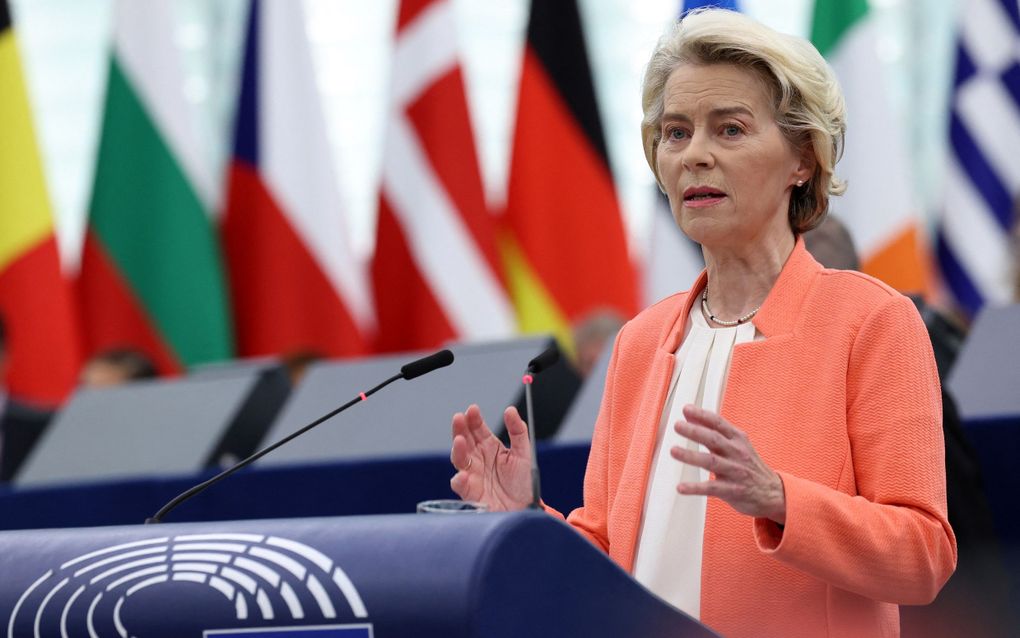 On 13 September 2023, the European Commission presented its annual State of the Union Address.
The issue of childcare needs correction said European Commissioner Ursula von der Leyen. She noticed that many parents, mostly mothers, are struggling to reconcile work and family because there is no childcare. The Union is experiencing a skills shortage for the first time in EU history, Von der Leyen pointed out. According to her speech, at least two-thirds of EU-based companies need IT specialists, and many restaurants saw several staff shortages in this year's tourist season. Therefore, it would be convenient if more mothers could go back to work, the Commissioner believes.
Another obstacle to finding enough employees: approximately 8 million young people are currently not in employment, education or training, she said. "This is not only the cause of so much personal distress. It is also one of the most significant bottlenecks for our competitiveness," Von der Leyen pointed out.
Other topics she touched on in her speech were the need to invest in clean energy alternatives and the necessity to set up an anti-subsidy investigation into China's electric vehicles (EVs) in Europe According to Von Der Leyen, global markets continue to be inundated with more inexpensive Chinese electric cars. As a result, prices have been "artificially" kept low, being propped up by large state subsidies. "This is distorting our market," she said.
Criminal business
Von der Leyen also discussed the topic of migration, particularly the issue of human trafficking. She did so in response to a spate of migrant boats that have capsized in the Mediterranean Sea. On August 13, Frontex Spokesperson Chris Borowski said to the BBC that these overcrowded "coffins in the water" are controlled by "greedy people smugglers". So far in 2023, at least 1,848 people have been reported as dead or missing along the central Mediterranean route. As a response, Von Der Leyen said that the Commission will set up an International Conference that will tackle "people smuggling." "It is time to put an end to this callous and criminal business," Von Der Leyen said.
Salaries
In addition to confronting migrant fraud, Von Der Leyen mentioned the EU's participation in the Istanbul Convention and the need for more gender equality. Two of those initiatives include the Directive on pay transparency which advocates more fairness in salaries and a proposal aimed toward confronting violence against women.
"Here too, I would like that we cast into law another basic principle: No, means no. There can be no true equality without freedom from violence," she said.
When it came to the EU's stance on Ukraine, Von Der Leyen said that the Commission has proposed another 50 billion Euros toward rebuilding and investing in the country over the next four years. The House, she said, envisions Ukraine joining the Union. Although the country has been granted "candidate status," the road to obtaining EU membership will not be easy, she added. "Accession is merit-based-and the Commission will always defend this principle. It takes hard work and leadership."