European Jews again victim of anti-Semitism
18-10-2023
European Union

CNE.news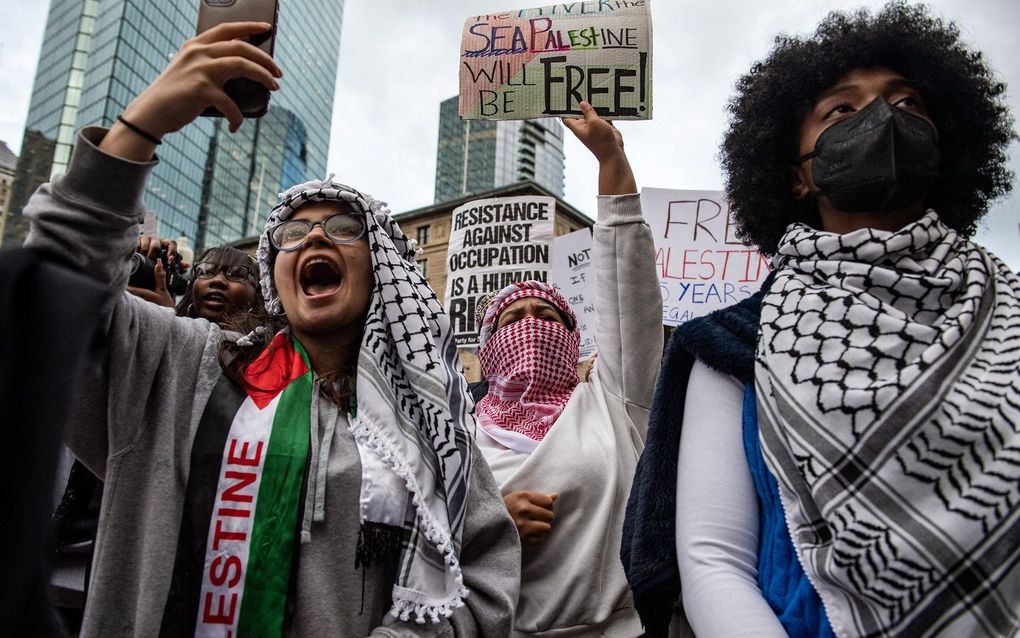 As the Israeli army prepares to respond against Hamas, the Jewish community in Europe braces itself against a new wave of anti-Semitism.
When a Jewish woman came home, she saw a Star of David drawn on her front door. It was the only door in the area that bore this sign. Speaking to the media, she stated that she was thinking of staying home for the time being. "I speak Hebrew and wear a Star of David. I am afraid of escalation."
The incident happened in Berlin. More than 80 years earlier, the Nazis placed similar signs on the homes of Jewish citizens. But Berlin is not the only European city struggling with a rise in antisemitism. As the Israeli army prepares for follow-up action against Hamas, the Jewish community on the European continent is bracing for an increase in hate crimes.
Swastikas
In France, home to Europe's largest Jewish community, thousands defied a government prohibition on rallies in support of Palestine. The Minister of the Interior, Gérald Darmanin, announced on Monday the arrest of over a hundred persons "directly linked to anti-Semitism or terrorism." Last week, Mr Darmamin said in an interview that 100 anti-Semitic acts had been recorded since the Hamas attack, mostly involving graffiti displaying "swastikas, 'death to Jews,' or calls to intifadas against Israel." French police said they had received many complaints about anti-Semitic hate speech and the glorification of terrorism online.
Berlin, 2023#Istandwithisreal #Antisemitism #isreal pic.twitter.com/AXCajBXDAh

— Anita Del Como (@talithakum18) October 15, 2023
In Sarcelles, a northern suburb of Paris with a large Jewish community, rabbi René Taieb said, according to the Financial Times that many Jewish parents had kept their children away from school on Friday, in response to a big increase in anti-Semitic threats on social media.
Jewish schools in the Netherlands also closed their doors on Friday for fear of violence; Hamas called on Muslims worldwide to demonstrate on Friday as a show of support for the Palestinians. On Monday, schools reopened, but with extra security measures. Police vehicles are also on patrol around the school. There are also people from the military police with guns near the school buildings.
Connection
That unrest in the Middle East is causing an upsurge in anti-Semitism in Europe should come as no surprise. When tensions rose between Israel and the Palestinians in 2021, it also affected European Jews. French minister Darmamin also makes the link: "According to our intelligence, there is a link, unfortunately, between what has happened in the Middle East and this act." Robert Ejnes, executive director of Crif, the council of Jewish associations in France, said to the Financial Times that he also recognises the connection. However, he finds it difficult to understand the link between support for the Palestinians and attacks on Jews. "Instead of attacking Israelis, supporters of the Palestinian cause were turning "against French Jews"."
Restons unis.
Ne cédons rien face à toute forme de haine. pic.twitter.com/2jyEck9BTt

— Emmanuel Macron (@EmmanuelMacron) October 12, 2023
European leaders, meanwhile, vow to crack down on support for Hamas or hatred of Jews. Chancellor Scholz of Germany announced a ban in Germany on all activity lauding Hamas crimes in Israel and the burning of the Israeli flag. Anyone found to be doing so would be prosecuted, he said.
In France, President Macron warned that antisemitic acts and defending terrorism would be dealt with "severely." He said that the conflict was not between Israel and Palestine but between "terrorists and a country with democratic values" and offered his "firm and complete" support to Israel.
Disgrace
Prime Minister Ulf Kristersson of Sweden warns for the future of Jewish life in Sweden. He condemned the celebrations of the attacks, which happened in several Swedish cities, saying these were "a disgrace for Sweden."
Anti-Semitism exists in several environments, said Kristersson in an interview with the daily Svenska Dagbladet. He mentions neo-Nazism, and the "conspiracy-theorising" autonomous left, but also pointed to something else.
"Now we also see a kind of imported anti-Semitism, people who are brought up hating Jews and Israel. We must also be extremely observant of that so it doesn't take root. Then it will make Jewish life impossible in Sweden."