Belarusian judge confirms the liquidation of the New Life Church in Minsk
17-10-2023
Eastern Europe

CNE.news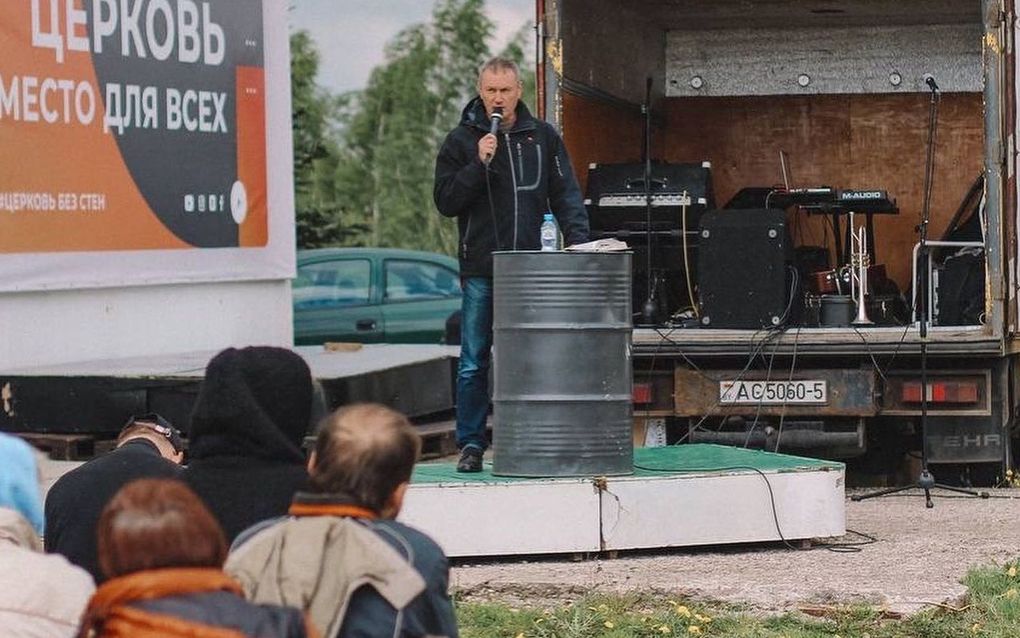 A judge of the Minsk City Court has officially confirmed the liquidation of the New Life Church in Minsk in a civil court case.
That is reported by the non-profit organisation Christian Vision Belarus on its Telegram channel. The court case that started earlier this month was concluded on this Tuesday afternoon.
New Life Full-Gospel Church, which raised their voice against violence and lawlessness in Belarus during political crisis, was liquidated today by Minsk court.

— Christian Vision for Belarus (@ch_vision_by) October 17, 2023
The church was charged with failing to re-register as a religious community as required by Belarusian Law. In addition, the public prosecutor, Ekaterina Kaverina, claimed that the congregation organised activities that it was not authorised to do so, such as a summer camp for children, CNE reported earlier. Thirdly, Kaverina accused the church of spreading "war propaganda and extremist activities". That alone would already be enough to get a church banned in Belarus.
Process
The judge took over these claims of the prosecution, Christian Vision wrote in an e-mail to CNE.news. This is very common in Belarus, the organisation added.
The pastor of the New Life Church, Vyacheslav Goncharenko, recorded a video message in which he commented on the verdict. "Let us not be discouraged", he said. Furthermore, the church leader, who has served the congregation for more than 30 years, pointed out that the court decision will take 15 days to come into force. In addition, the entire liquidation process could even take several months if the church decides to appeal the verdict. Therefore, he encourages his church members to continue meeting and praying together.
In the past, the church had been critical of the violence of the Lukashenko regime. This could also have played a role in the liquidation process. Requests of the church to cancel the liquidation process went unanswered, Forum 18 reported earlier.
Outside
It is not the first time the authorities have bothered the church. In August, the Minsk administration took down the website of the congregation, and in July, their building had already been destroyed. Before that, the members of the church had been forced to organise their worship meetings outside as they were already evicted from their building.
The liquidation verdict means that anyone continuing the activities of the church is punishable by law. Earlier, Forum 18 wrote that this punishment could be up to two years in prison. However, there are possibilities for the church to appeal the verdict.