Critical report on conversion therapy spurs debate in Norway
20-10-2023
Northern Europe
Kathryn Idema, CNE.news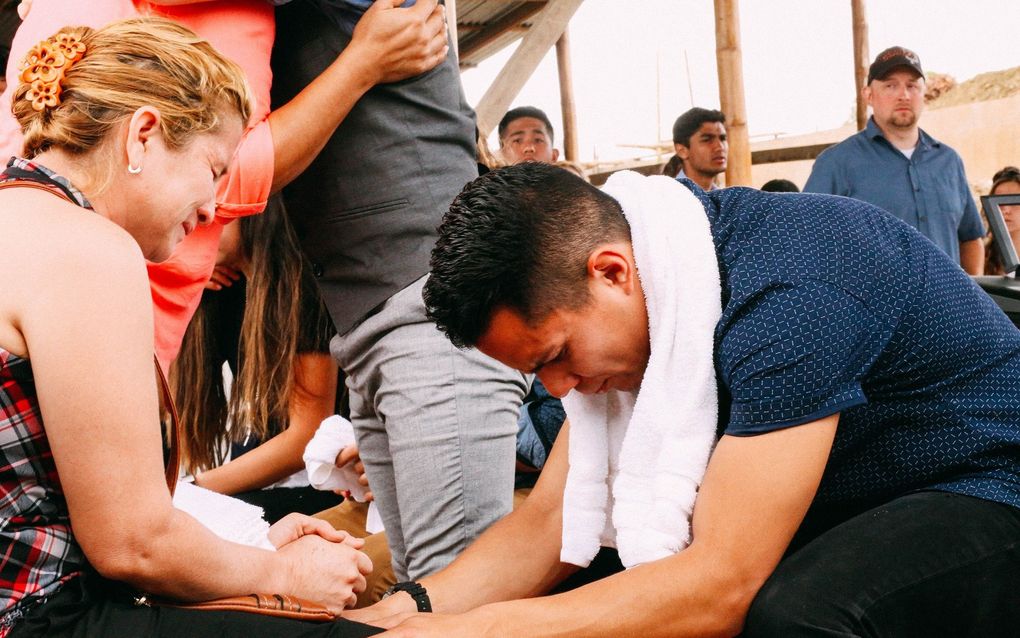 Yes or no for conversion therapy? The Norwegian government asked for a report. The content is clear. But the opponents say this is more a pamphlet than a research report.
At six years old, Elisabeth Meling (at the time Edvard Meling) could already feel he was in the wrong body.
The year was 1984, and the terms "gender dysphoria" and "gender incongruence" in Norway were largely unknown. At that time, the trans community was primarily seen as "disgusting" and rife with paedophilia. After years of therapy and trying to remove her "sinful" desire to transition, Elisabeth gave up and began hormone therapy.
Now Meling is an advocate for the Queer Christian Network (Skeivt Kristent Nettverk) and believes that conversion therapy programmes do more harm than good for the LGBTQ+ community. More recently, she has also contributed to the nationwide Nordlandsforskning and Bufdir report that explores the "Experiences with conversion therapy among queer people." This report was published in September.
As Meling highlights her experiences with conversion therapy, the Nordlandforskning (Nordland Research Institute) and Bufdir (Directorate for Children, Youth, and Families) report shows that she is not alone. At least one in four LGBTQ+ people has been unintentionally exposed to a form of conversion therapy. The final report published two definitions of conversion therapy. One of the definitions comes from the Ministry of Culture and Equality; they define it as "using methods to get another to change, deny or suppress one's sexual orientation or gender identity, which is clearly capable of inflicting mental damage on the person concerned."
Marriage
Throughout Meling's years of struggling, she married a woman to suppress her "sinful" thoughts of transitioning. She also went to a psychologist and told herself that the "Christian stuff" would remove her gender dysphoria. However, they did not, she said. After reaching a breaking point, she came out as Elisabeth Meling. She also attributes an encounter with God's love and acceptance as an important part of the coming out process.
"I prayed for years that God would take away the experience of being a woman and the gender dysphoria, which was a real hell. I did what I could to focus on the good things in life, how to be a true Christian, a follower of Jesus, and to serve God with all my heart," she said to Vart Land.
Results
Now, changing one's sexual identity may become illegal in Norway. The country has considered passing a conversion therapy ban since 2021. Now that the government's research team has published their results, the country may be one step closer to banning conversion therapies.
The study featured at least 253 LGBTQ+ individuals from Christian communities who stated that faith remains important to them. Researchers conducted at least 17 in-depth interviews, which revealed that approximately 60 per cent of respondents have experienced "bullying, discrimination, or abuse in a religious environment." One in three have faced "discrimination in a religious environment" within the past year. Almost half feel that they must not come out on their orientation in a religious environment, according to another Vart Land report.
Electrodes
What is more, it revealed that many Norwegian LGBTQ+ individuals were offered conversion therapy experiences in the US. Some mentioned that they first learned about these through American pastors visiting the country. One anonymous person heard about conversion therapy while completing a course in the US. Another was exposed to it in the form of a prayer meeting.
"Without me saying anything, they began to pray that I should be freed from my impure thoughts. And then I had not said anything to the others. So that spread pretty quickly. It was quite traumatic, because I did not want anyone to know," he said.
Some were also exposed outside of a religious context. One boy attending conversion therapy described being shocked with electrodes whenever he viewed people with particular appearances and expressions. He said that this went on until he eventually threw up.
Religion
Norway's Culture and Equality Minister, Lubna Jaffery, said that since religious environments remain important for "queers," it raises the importance of implementing a ban on conversion therapy. She also told Vart Land that other measures should be considered in light of the findings.
"Although many of the respondents have broken with a religious environment, religion still has great importance in their lives," the report said.
Active cases
While the bill to ban conversion therapy is still being debated, some deny such a therapy even exists.
Erhard Hermansen, secretary general of Norway's Christian Council, says that he currently does not know of any active cases and says that "no one can show that this is taking place on any level," he said to Dagen. Even Meling admitted that while the scope cannot be measured, "these things happen and have happened."
In addition to Hermansen, the Mission Association's information manager, Espen Ottosen, is also critical of the government report. He says he is against implementing a nationwide ban and remains sceptical of the report's findings.
"This report does not even try to appear neutral and uses the same language as the association Fri and that type of environment. And as if that were not enough, Fri, Skeivt Kristent Nettverk and Skeiv Ungdom are part of the reference group for the researchers, but no conservative Christian actors have been invited," he said. The names Fri, Kristent Nettverk, and Skeiv Ungdom all refer to independent organisations aimed at campaigning LGBT values.
Attitude survey
However, one of the report's researchers, Line Alice Ytrehus, says that no "activist language" nor "Fri's agenda" was used in the study. During the interview process, queer conservatives were invited to participate. Although it was not an "attitude survey," she says, the reference groups were asked about their input in the questionnaire.
Not only has the research been criticised, but one Vart Land report showed a possible conflict of interest among its researchers. Ytrehus said in one instance that she was affiliated with the LGBTQ+ activist group, Skeivt Kristent Nettverk. When the final report was published, that association was omitted.
Yet, Helene Ingierd, director of the National Ethics Research Committee, explained that "political interests" can get in the way of research.
"It is not in itself wrong to have expressed opinions about a subject that you have researched and worked on, but there are limits associated with being an activist and a researcher. It is about how it is handled and that you are open about your own role and ties," she said about the research.
Biblically anchored
While Norway may pass its conversion therapy ban soon, one Dagen editorial said that the proper Christian response should entail loving one's neighbour and possessing a "Biblically anchored view of gender and sexuality."
"There have been far too many examples of harshness and ignorance affecting people who, for example, experience sexual attraction to the same sex. Coming to terms with sins that you yourself are not tempted by is always easier than talking about things that you yourself struggle with," the article said.
The debate surrounding conversion therapy continues throughout many EU states. Conversion therapy bans have been passed in Germany and France. Sweden, the Netherlands, Switzerland, and Poland are currently considering them.