Worship in Norwegian schools threatened with ban
14-01-2022
Northern Europe
CNE.news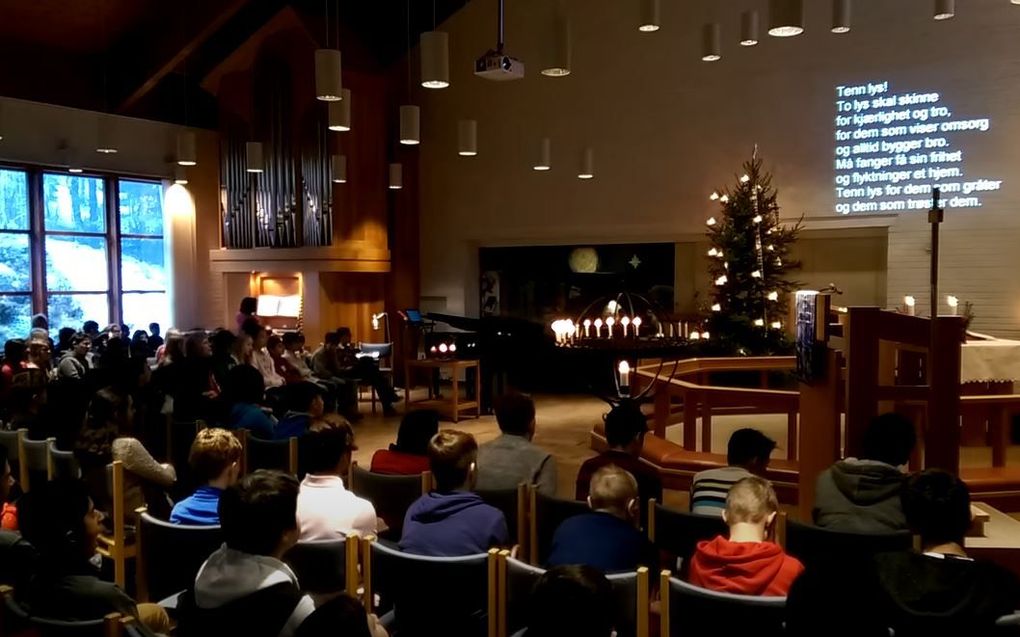 The new government in Norway wants a total ban on preaching in schools. A bill to this end threatens to revive an old debate about school worship services.
Religion in Norwegian public schools is a very sensitive issue, can be read in a 2016 article on the website Religion Going Public. Norway "has chosen a model for religious education where religion is an ordinary subject for all pupils, regardless of their religious background. But this model has spurred a larger debate on the place of religion in the public sphere."
The school subject KRLE – Curriculum in Christianity, Religion, Philosophy and Ethics – has been through several changes since its implementation in 1997. It has been tried by Norwegian courts and sentenced by the European Human Rights Court in 2006 for giving Christianity a too privileged position.
Ban on preaching
Nevertheless, the discussion flares up again from time to time. In 2018, the Norwegian Parliament (Storting) managed to calm a new storm when they adopted new, national guidelines for the long-standing tradition. The most significant change is that we encourage schools to offer school services, said the then Minister of Education and Integration Jan Tore Sanner to Vårt Land. He pointed out at the time that Christianity has a natural place in Norwegian cultural heritage.
The latest discussion is a controversial proposal of the Ministry of Education for a ban on preaching in schools. The current Education Act already prohibits preaching in teaching, but it is only related to the KRLE subject. In the new bill it is proposed that the ban on preaching "shall apply to all education".
New debate
The proposed ban on preaching in schools can make the debate about school worship services flare up again, believes Jan Christian Kielland, department director for church subjects and ecumenism in the Church Council of the Church of Norway (DNK), that responded to the consultation. "We believe that all parties are served calmly in this case and believe that we have a good way of dealing with the issue today. A ban on preaching could create uncertainty about the school services", Kielland says to Vårt Land.
In response to the consultation, the Church Council declares that services must "by definition include preaching and religious practice for them to be services". "In other words, the Storting has decided to encourage students to participate in something that contains preaching", they write and refer to the guide from 2018. "With this new provision, a conflict may arise between the Storting's call for school services and the explicit provision on the prohibition against preaching (...)", continues the Church Council, which proposes to scrap the ministry's proposal.
"The Ministry also writes in the consultation note that the new law should specify that "the training shall not be preaching". Is the school worship service considered part of the training?", Kielland asks. "With this bill, a need for interpretation is created that can enable a new debate to take place both nationally and locally."
Majority
"It's nice that DNK is so honest that the school services are preaching", Christian Lomsdalen says. The chairman of the Human-Ethical Association (HEF) board has long fought for services to be held outside school hours. "At the same time, it is sad to see that the church is still so concerned with using the school as an arena for preaching to all students, including those who come from families that have no connection to DNK."
Lomsdalen believes the Church Council is right that a new ban on preaching in the Education Act could create a new debate about school services. "A decree will remain in force until a new law is adopted, and after the 2021 elections, the parties that adopted the worship requirement will no longer have a majority in the Storting."