Swedish government tries to ban religious schools
07-02-2022
Northern Europe

CNE.news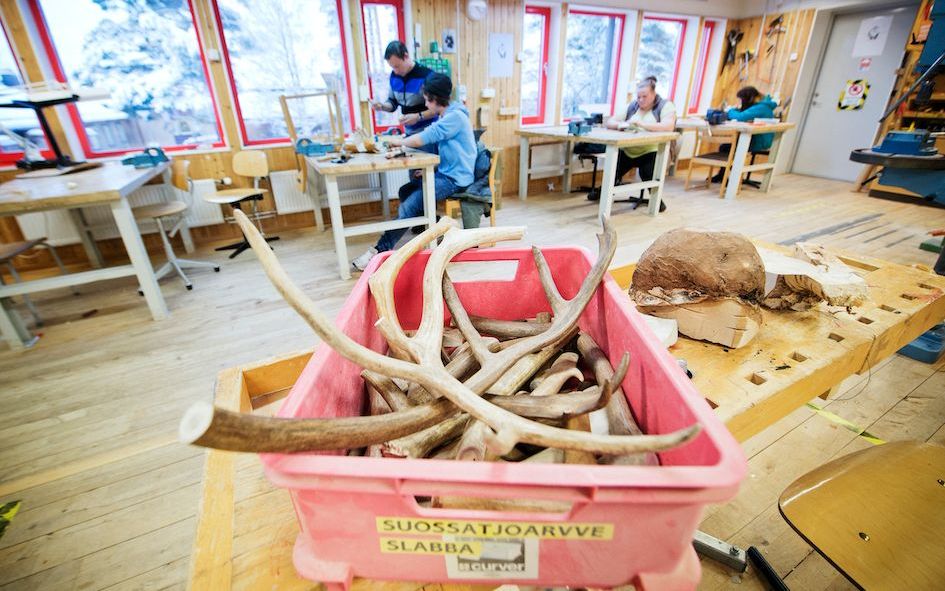 The Swedish Government is working on an establishment halt for denominational schools. According to the minister of Education, Religious influence does not belong in schools. She, therefore, wants a total ban.
Lina Axelsson Kihlblom, the social democratic minister of Education, said so during a presentation of three measures to rectify deviations in school systems to ensure that "society takes back the democratic control over welfare".
The proposal entails, among other things, a new obligation for principals to inform guardians and students about denominational elements in the business. Students must also have actual opportunities to opt out of such elements. They must then be allowed to engage in other activities. Furthermore, principals must pass "democratic conditions" to lead a school.
The measures come after revelations of religious schools using state funds for services that have not been carried out. The Islam-oriented Römosseskolan, for example, is accused of having used large sums for trips to Malaysia, Thailand and Saudi Arabia. This reports the education news website Skolvarlden. In July 2020, news broke that the same school has held gender-segregated lessons for 22 years.
Segregation
According to some, however, the announced measures do not go far enough. "It is time to ban independent religious schools. The school should not be a place for religious schooling and encourage religious segregation. Neither Christian sects, imams or shareholders should govern the school", says the Social Democrats youth union chairman, Lisa Nåbo. This reports news website VK.
The Social Democrats want a ban on all independent schools with a religious orientation, but there is no majority for that in the Riksdag, the Minister of Education emphasised at the press conference.
Institutionalised bullying
Christians, however, are worried by the new measures. Fredrik Sidenvall, vice chairman of the Christian Independent Schools Council and a priest, talks about tones that approach "incitement against ethnic groups" and about "institutionalised bullying" from the government.
Sidenvall speaks of "deeply problematic rhetoric" after listening to the Minister of Education. "The tones that the government and the Social Democrats are now using are beginning to approach incitement against ethnic groups."
Although confessional schools that do their work correctly have nothing to fear at the moment, it is "worrying that the Minister began by, in principle, equating "religious influence" with "undemocratic activities"". This writes Elisabeth Sandlund in a commentary from Christian daily Dagen.
In an interview with Dagen, the education minister Kihlblom is not outspoken about the new measures. According to her, it is the deviation she wants to get rid of. The first transgender minister in Swedish history does not detail what the "democratic conditions" for school principals are.
When asked what the ultimate goal is, Lina Axelsson Kihlblom refers to a congressional decision that independent religious schools should be banned.
Aversion
The Social Democrats advocated for a total ban on independent religious schools in the run-up to the last elections. Since it currently governs with a minority single-party government, the party had to take some steps back and settle for an establishment stop.
Part of the explanation of the Swedish politicians' aversion to schools with a denominational identity is the idea of the strong Swedish state. Another reason is the aversion to what sociologists call "hot religion"; convinced and missionary believers. This writes Dagen in an in-depth story about Christian schools in Sweden.
According to the newspaper, if the state is the starting point for all common life, any form of institution that can conceivably weaken it is a threat.
In the article, the historian of religion David Thurfjell says that in the prevailing social climate, ordinary middle-class or metropolitan Swedes find it difficult to call themselves Christians because they associate the words with a "narrow" free church understanding. "However, the same people may associate themselves with what sociologists call "cool" religion. That is Christian faith as a family tradition without particularly strong convictions or personal transfer."
There are currently around 10,000 students going to independent denominational schools. That is just under 1 per cent of all Swedish students.
Unusual
According to the news website The Local, religious schools are, unlike other countries, unusual in Sweden. They are not run by the state. According to the Swedish Association of Independent Schools, a school's religious profile should not affect the content of lessons, and schools should follow the standard Swedish education programme. It is, for example, not permitted to teach boys and girls separately, even for religious reasons.
Instead, a religious profile means that voluntary religious activities are provided alongside educational activities, such as prayer or a different menu in the school cafeteria reflecting a specific religious diet.
A table prayer, however, is also controversial in Sweden. As CNE.news reported last week, a municipality near Stockholm wants to stop a kindergarten from doing this, on the risk of receiving a 960 euro fine.