Inscriptions "Freedom to Matskevich" appear in Minsk
15-02-2022
Eastern Europe
CNE.news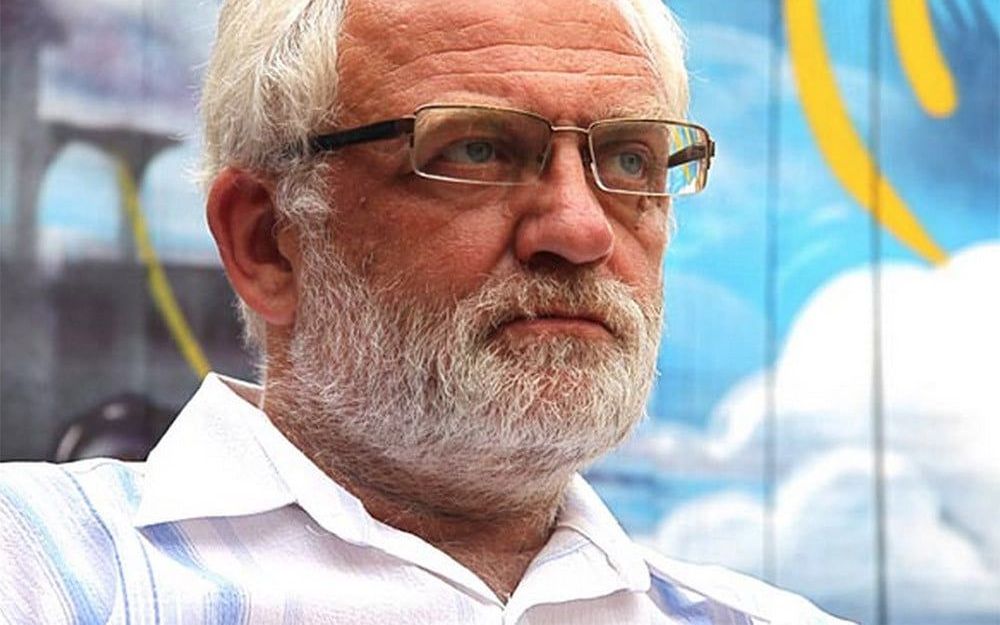 The fate of the Belarusian prisoner Vladimir Matskevich does not go unnoticed. Last Sunday, graffiti in support of the Reformed intellectual appeared in Minsk. Matskevich is currently on a hunger strike.
Support for Matskevich also came from Western Europe. On Monday, Belarusians from Sweden gathered in the centre of Stockholm to support him, Radio Free Europe reports. They explained to passersby in the central square of the Swedish capital what it means to be a political prisoner in Belarus.
Matskevich (65) was detained in August 2021. The well-known philosopher is accused of organizing group actions that violate public order and faces up to four years in prison, CNE.news reported earlier.
Trial
Since his imprisonment, the trial of Matskevich's is constantly postponed. That is the reason why he went on a hunger strike on 4 February, demanding that the date of the trial be finally set, the preventive measure be changed and that he be able to see a Protestant pastor.
"More than a week has passed since the beginning of the hunger strike, but the Investigative Committee and the Prosecutor's Office are not doing anything", Matskevich's colleagues wrote on his Facebook page. "You can ask them your questions and "express your concern" by writing a letter. Letters can be sent in envelopes and online", they added.
OSCE
Vladimir Matskevich originates from a family of repressed Belarusians deported to Siberia after the Second World War. He was born in the Irkutsk region in 1956. His ex-wife Sviatlana Matskevich says that Vladimir has worked as a miller and has served in the army in Ukraine. During his studies at the Leningrad State University, he became very close to the Moscow Methodological Circle.
Matskevich lived in Leningrad, Vilnius, Riga and Moscow until he returned to Belarus in 1994, the first presidential election, in which Lukashenko was voted president for the first time. A year later, Matskevich received Belarusian citizenship. In the 1990s, he worked closely with the Ministry of Education.
Between 1999 and 2000, Matskevich took actively part in the dialogue of socio-political forces, which took place under the auspices of the OSCE. About that time, the philosopher, according to friends, became a persona non grata in the education system. universities refused to work with him and he lost his government job.
Personal order
Nevertheless, in 2003, Matskevich unexpectedly became the host of a talk show on a newly created TV channel. He managed to hold only nine issues. After that, he was removed from there "almost on Lukashenka's personal order" when he watched a program about the Belarusian language, Matskevich' friend Andrei Yahorau says to Radio Free Europe. "Lukashenka allegedly said that this person should not be on TV anymore," Yahorau recalls.
Many say that Matskevich understood perfectly well that he could be arrested but still decided to stay in Belarus. "He had the intention to stay here, to go through what he had to do. He is a Christian believer, so he strongly perceives his destiny. And that leads him through life," says sociologist Tatsiana Vadalaskaya, who knows Matskevich personally.