Polish minister makes plea for Catholic school
14-06-2021
Central Europe

CNE.news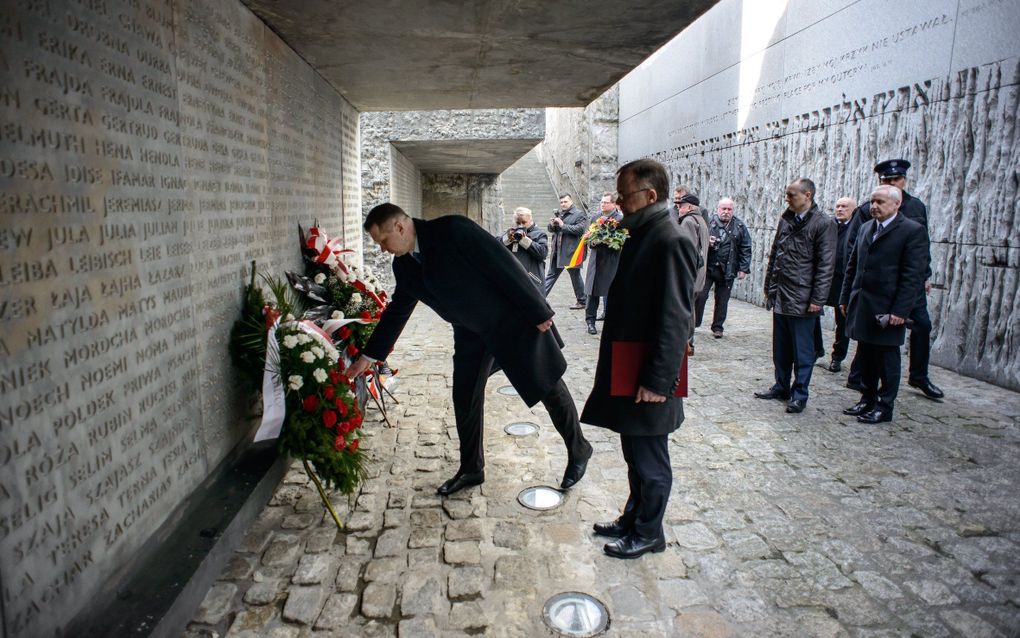 Polish Education minister Przemyslaw Czarnek thinks it vital for children to receive Christian education to "save the Latin civilisation in Europe and the world". The minister made this plea during the "Congress of Christian Pedagogy".
Mr Czarnek is known for his conservative approach to religion and education. However, he thinks there is widespread "Christianophobia" (hate against Christianity), especially in Western Europe. Also, he spoke of a "great attack on Christianity", he said. "Today, Europe is a place where Christianity is fought against with unprecedented power."
According to the Polish minister, Poland is the only country in Europe that "has not raised the white flag", the news site Notes from Poland reported.
But also, in Poland, Christians are afraid to express their convictions. This is because they are scared of disciplinary proceedings due to alleged discrimination by "non-Christians", the Polish newspaper Rzeczpospolita reports.
Catholic education
The minister thinks about Roman Catholic education when he speaks about Christian education. The minister recently called on schools to use the teachings of former Polish pope John Paul II to instruct children in business and sexuality. In February, he launched a new centre to research "Christianophobia" and "disseminate knowledge about the persecution of Christians and the idea of martyrdom for the faith".
Christian education in Western Europe is lost because the "church is empty", the government minister says. The reason for this is that the church does not believe in "Christian values" herself anymore. "It is on our shoulders –Christian educators— that this responsibility rests today", Czarnek concluded. "We will be able to rise to this test on the condition that we are no longer afraid of being Christians, of thinking in a Christian way, of passing Christian values to young generations."
New policies
During his remarks, Czarnek highlighted two policies that he has been pursuing to promote such teaching. First, he revealed that the Polish government will be discussing the "Academic Freedom Package" he has proposed to implement at universities.
This is a set of policies that he has argued is necessary to prevent conservative and Christian voices from being silenced by the "totalitarian dictatorship of left-liberal views" that "dominates higher education". It has begun to "penetrate schools".
"Christians are afraid to express their ideas, based on Christianity because they are afraid of disciplinary proceedings," said Czarnek at the congress.
Czarnek is very much part of the conservative Polish government of the Law and Justice-party (PiS), which has a very controversial reception in most of the European Union countries. He has claimed that "LGBT ideology comes from the same roots as Nazism", according to Balkan Insight.
After he was appointed as minister last autumn, hundreds of academics in Poland and abroad expressed opposition to his appointment. They called for an international boycott of the minister due to his "homophobic, xenophobic and misogynistic views".
Ombudsman: Not only for the parents
The Polish Ombudsman for Children, Mikołaj Pawlak, said during his speech that the legal provisions in Poland fully protect the right of a child to be brought up in a family, but not only. He also recalled the words of the oath, the teacher's rite described in the Teacher's Charter. In it, he emphasised the comments concerning the upbringing of children and adolescents, according to a report in Dziennik Gazeta Prawna.
"The entire upbringing system is not based solely on the family. The state is a supporting, subsidiary element where the family has no knowledge; this is where the state enters in terms of school", he said.
Pawlak also talked about teaching values among the young generation. "We associate them with Christian values, but they are general human values, good values. We can summarise them in this way - even the preamble to our Constitution, which also applies to those who derive these wonderful values from sources other than a religious source than the source of God", he said.