Epiphanius: Patriarch Kirill sides with antichrist
06-04-2022
Eastern Europe
CNE.news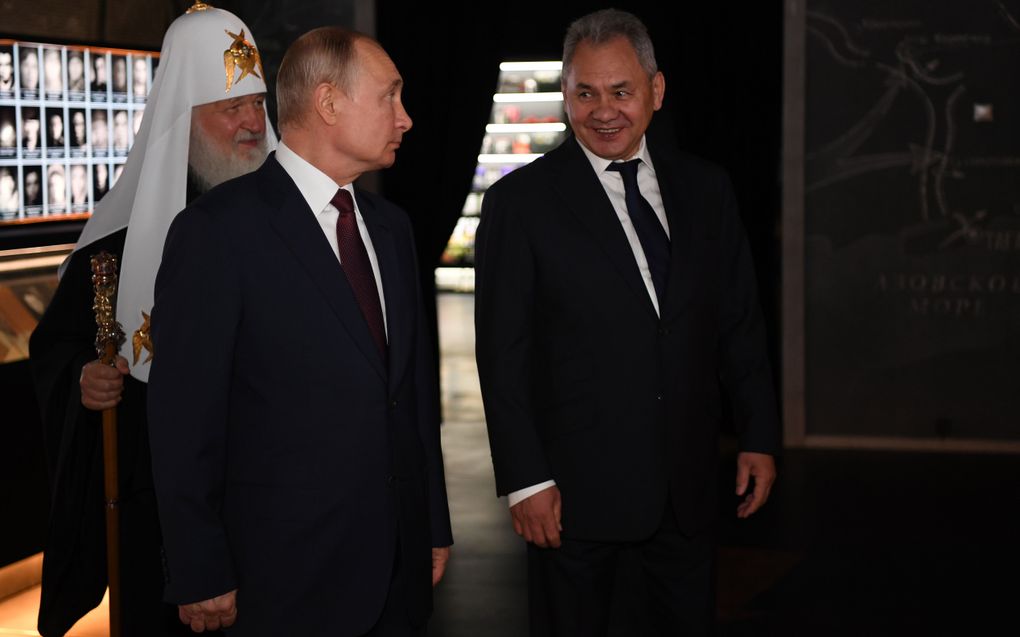 Patriarch Kirill of Moscow is the creator of a "criminal ideology" and has sided with the antichrist. That says the Metropolitan of Kyiv and All Ukraine Epiphanius.
The metropolitan wrote this in a Facebook post. In it, Epiphanius reflects on the developments in the war and addresses believers within the Russian Orthodox Church. "This is about good and evil and about everyone's own choice: are you with God or with the devil? Kirill Gundyaev has already made his choice in favour of the antichrist. I urge those who still consider him to be their shepherd - open your eyes, look at the poisonous fruits of his doctrine, depart from the wicked, do not continue to be his accomplices!"
It is not the first time that Russians are compared with the antichrist. Earlier, the Ukrainian Orthodox Archbishop Evstratiy called Russian President Vladimir Putin an "antichrist". Although Evstratiy does not recognise Putin as the "ultimate" antichrist as described in the revelation, the Russian president is "completely godless" - like Hitler or Stalin. This was reported by the Christian German magazine PRO.
Epiphanius emphasised that the "Russian world" ideology is the same as the ideology of Nazism because it justifies violence, murder, war, and genocide and, therefore, must be rejected and condemned in the same way that Nazism is condemned.
The metropolitan says to be happy with the progress made by the Ukrainian military in and around Kyiv and mentions the Russians' apparent war crimes. "Mass murders of civilians are a sign of genocide." The metropolitan calls on the international community to do something about it. "You have the power; you have the weapons, you have a moral obligation to do it, to help the Ukrainian people defend themselves - and to protect yourself! To protect humanity!"
Assassination
It is not the first time metropolitan Epiphanius expressed his views on the Russian Church. Earlier, he declared that over a hundred congregations are transitioning themselves from the Russian Church to the Ukrainian Church under Kyiv leadership.
The Ukrainian Church earlier stated that several 'saboteurs' were neutralised, who were planning to assassinate Epiphanius.
Fascism
On Sunday, patriarch Kirill held a service for Russian soldiers. He called on them to defend their country "as only Russians can". At the Main Cathedral of the Armed Forces in Kubinka outside Moscow, Patriarch Kirill told a group of servicemen and servicewomen that Russia was a "peace-loving" country that had suffered greatly from war. This reports press agency Reuters.
According to the patriarch, most of the countries in the world are under "the colossal influence of one force, which today, unfortunately, opposes the force of our people." According to Kirill, soldiers must defend their fatherland. "After all, we broke the back of fascism, which, undoubtedly, would have defeated the world if not for Russia."
Kirill acknowledged that there now is a fight between "brothers and sisters who are people of Holy Russia". However, "various forces pushed the brothers against each other".
The head of the Ukrainian Greek Catholic Church, his Beatitude Sviatoslav, stated earlier that "this new murderous ideology is perhaps worse than Nazism." According to Sviatoslav, "This ideology will still be waiting for its Nuremberg tribunal."