Russian church says no to Z on Easter cake
20-04-2022
Eastern Europe
CNE.news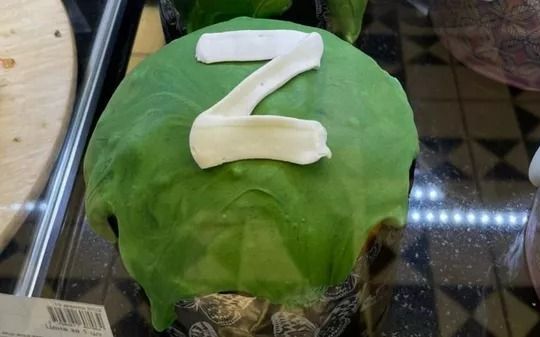 A supermarket in the Russian city of Shadrinsk sells Easter cakes with the letter Z on them. It does so to show support for Russia's military operation in Ukraine. But the church does not agree with mixing spiritual cakes with a political symbol.
The letter Z has become the symbol of support for the "special military operation that Russia is conducting in Ukraine", RIA Novosti reports.
The owner of the supermarket, Anatoly Pedoshenko, said to RIA Novosti that historically when the country was going through hard times, Easter attributions were used to show support for the Russian military. In Pedoshenko's opinion, the Easter cakes only encourage the army and let them know that the home front supports them. "We are not pursuing any commercial component to increase the sale of these Easter cakes. We just support our guys."
"Easter cakes are not to be decorated with military symbol"
The Russian Orthodox Church disapproves of the Z symbol on Easter cakes, Interfax writes. Even though the church supports the Russian army, the Deputy Chairman of the Synodal Department for Church Relations said at a press conference that he believes that "Christian symbols are self-sufficient and that Easter eggs and cakes carry precisely Christian symbols." He said that he thinks that the Z symbolism on Easter eggs is inappropriate, "and probably, their consecration in churches cannot be supported."
Church dome decorated with Z symbol
Recently, the dome of a temple of the Russian Orthodox Church in the Sverdlovsk region was also decorated with the letter Z, RIA Novosti reports. However, the secretary of the diocesan administration, priest Dmitry Yamshchikov said to RIA Novosti that the action was not done in cooperation with the parish's rector and the diocese. According to Yamshchikov, the decoration is even contrary to the canons of the Russian Orthodox Church.
He says that residents put the symbol up there on their initiative during the temple's restoration. "They installed a sign on the dome before installation, took pictures, posted them on their social media pages and then removed the symbol before the installation. The symbol is no longer visible on the dome."