Churchgoers in Norway thought terrorists came into the church at Easter
19-04-2022
Northern Europe
CNE.news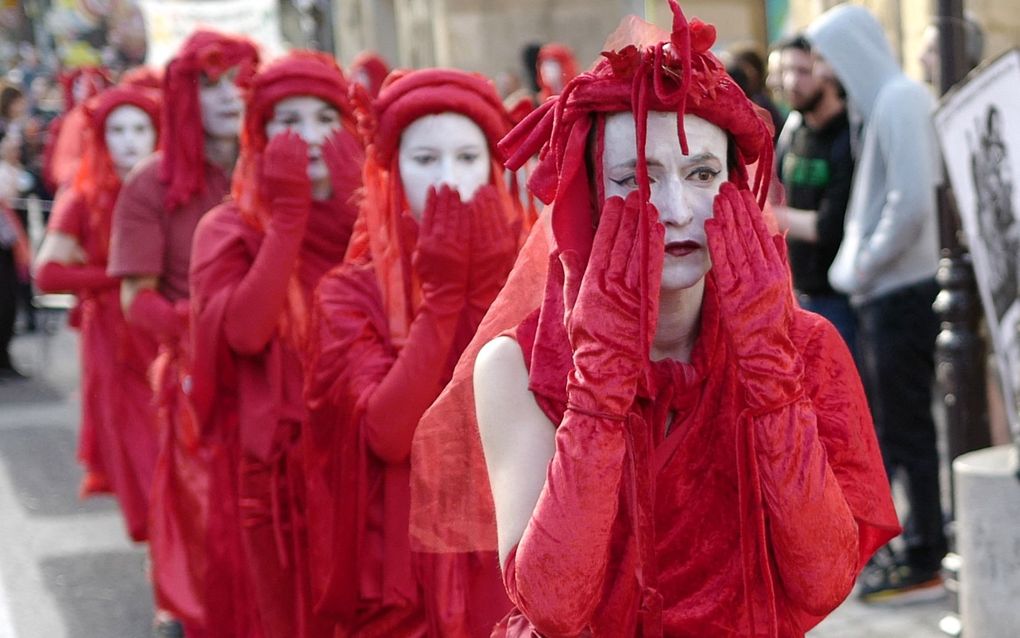 Seven environmental activists from the group Extinction Rebellion have interrupted an Easter service in Skien in the southeast of Norway. Many worshipers were scared, thinking that the activists were terrorists.
The activists were wearing red suits and white-painted faces. The police were called to assist, reported Dagen.
The seven entered the church in the middle of pastor Gunnersen's sermon on Easter Sunday. The activists' leader was the theologian Ellen Hageman, wearing a priest's robe. She carried a cross of dead animals.
"I want to ask you who have come in with a kind of theatre to you out", the pastor said. "We can meet you afterwards", Gunnersen said from the pulpit. But they did not go. Therefore, the police were called.
Hageman is a former priest, Vart Land writes. The action was organised by the Telemark branch of the civil disobedience group Extinction Rebellion. According to a press release, they had the plan to place the cross with dead animals in the choir before they would go out.
"We do this to draw attention to the massive degradation of nature in our country", says Hageman in the press release. "We as a society are characterised by a view of the world where man is at the centre of everything. This means that we have no taboos related to the loss of nature and the destruction of habitats for other species. This also applies to the Church of Norway."
In an interview with Vart Land, Hageman says that she would not do the act during the Lord's Supper or the baptism. Both sacraments were celebrated during the service.
"We do not know why they chose to demonstrate in the church and what they wanted to bring out with the celebration", said the church's spokesperson Kamilla Aardal in Dagen. "As for the consequences for the seven, we are a little unsure whether they can actually be punished for the incident."
Not wise to do
The bishop of the region, Stein Reinertsen, said that this was "not wise" to do. "It was inappropriate to go to a church service and disrupt a holiday, the biggest day of the church year", he said, according to Vart Land. "Their concern to take care of creation and species diversity is a matter that the church and I share, but I don't share the form of action."
He has contacted Ellen Hageman because she still is an ordained priest of the Church of Norway. First, she is not allowed to disturb a church meeting. Moreover, the church's liturgical clothing is not to be used in activism.
Disrespectful
The leader of the Christian Democratic Party KrF in the region, Bror-Lennart Mentzoni, thought this incident was unbelievable. "I think it is incomprehensible and disrespectful that they choose such a form of protest. Especially since one of those present is actually an ordained priest and should understand what Easter, the cross and dead bodies on a cross really mean."