Kirill demands support for large families in Russia
19-05-2022
Eastern Europe

CNE.news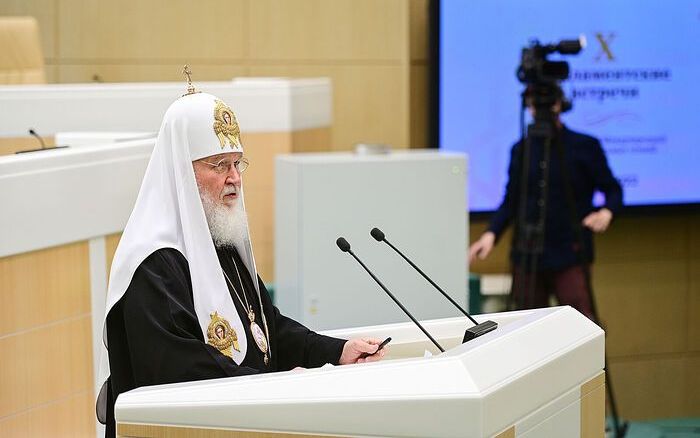 Patriarch Kirill of the Russian Orthodox Church has asked the state to support families. Not only small families but large families as well.
The church leader spoke to the Federation Council, a meeting with the Russian Parliament, the Duma. According to a report on the church's website Pravoslavie, Kirill sees a need for a particular law regarding the status of large families. For more than a year, there has been discussion about this but no action. In the meantime, the demographic situation in the country is "truly dangerous", the report warns. Quite soon, "it will be too late to adopt the law", the Patriarch noted.
One of the problems in the demographic situation is the legalisation of abortion. The Orthodox Church pleads to limit this. But according to Kirill, there is more that should be done, and that is "supporting motherhood and encouraging fertility."
Culture does not support tradition
The church leader knows that everyday family life based on Christian values is difficult in Russia. The popular culture does not support these traditional norms. "Take the content of the films: all these love affairs, all these endless conflicts in families, all this parallel life for many – all this is vividly presented in the cinema, and all this forms a certain idea of the "normal" model of human behaviour", the Patriarch said according to a report by Interfax.
Kirill also spoke about the relationship between the nation and the state. According to the church leader, the nation is a "flock" spread over several countries: Russia, Ukraine and Belarus. But over the state borders, there is a "spiritual unity" that leads to the conviction that the church of these countries should be one, as is reported by Pravoslavie. The autonomy is the Orthodox Church of Ukraine (OCU) is "schismatic" and "ideological", according to Kirill. This will only bring "enmity and new myths that would alienate one people from another."