"Orthodox priests tortured in Ukraine"
19-07-2022
Eastern Europe

CNE.news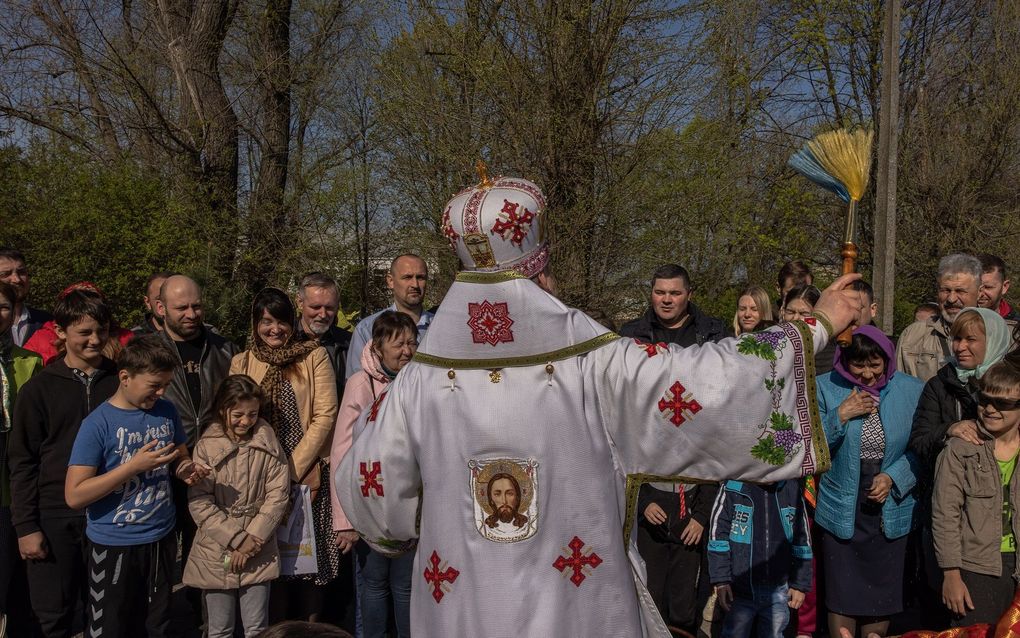 Orthodox priests who belong to the Ukrainian Church under Kyiv's leadership are fleeing Russian-occupied areas of Ukraine. Those who stay are often tortured.
This says the Lviv Metropolitan Dimitrij Rudyuk in an interview with the Catholic German daily Die Tagespost. According to Rudyuk, Five orthodox priests were shot, and a priest-monk was tortured to death.
Rudyuk further stated that it is nearly impossible to continue pastoral work in Russia-occupied areas. "When the Russian army enters an area, the soldiers look for the priests and check which church they belong to. To do this, they have a ready-made list of questions. Such a list was found near Kyiv", the Metropolitan said.
Prayer books
Since the beginning of the war, around 600 parishes, mainly from central Ukraine, have switched from Moscow leadership to Kyiv leadership.
But also in eastern parts of Ukraine, Ukrainians turn their backs on Russia. Die Tagespost also interviewed Wassyl Tutschapez, the archbishop's Catholic exarch of Kharkiv. He says that before the February 24th invasion, almost only Russian was spoken in Kharkiv. Now mothers and fathers whose sons were killed by the Russian army would ask him for prayer books in Ukrainian because they no longer want to pray in Russian. "The war changes something in people".
The war in Ukraine has created division in the Orthodox world. The head of the Russian Orthodoxy, patriarch Kirill, supports Putin's war, causing great unrest among believers in the Moscow Patriarchate in Ukraine. This caused the Council of the Ukrainian church under Moscow's leadership to declare "full independence and autonomy". They want a "dialogue" with the Orthodox Church of Ukraine, the new Ukrainian church recognised by the Constantinople Patriarchate in 2019. Officially, the UOC does not see the UCO as a true church but as a schismatic movement. However, last week, the clergy of both churches met in Kyiv for an informal gathering.