Christians called to pray on Ukrainian Independence Day
23-08-2022
Eastern Europe

CNE.news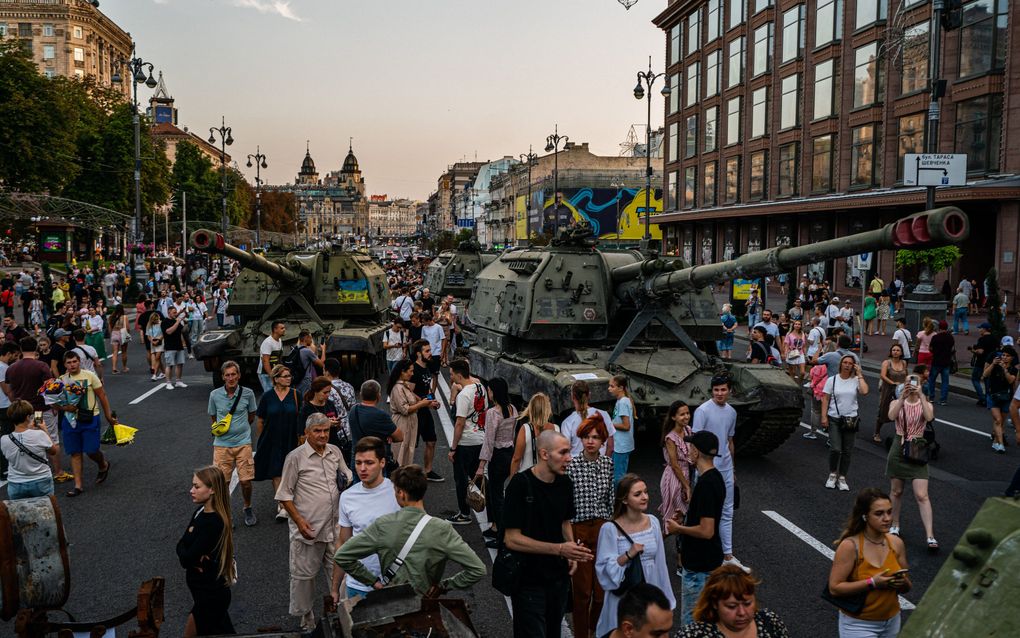 On August 24th, six months after the Russian invasion, Ukraine will celebrate its Independence Day. The European and World Evangelical Alliances call on believers to "pray for an end to the war in Ukraine".
"On this day of independence, we want to declare our dependence on God, the One who can bring true peace to the hearts of each individual person, each family and even entire peoples", the statement reads.
The Kyiv Post writes that this day will be special, although all public holidays have been suspended. "Today, when people are killed every day in my homeland for nothing other than being Ukrainian, I love this day a hundred times more. And I am a hundred times prouder of my country's people", writes journalist Daryna Kolomiiets in an op-ed.
In Ukraine as well, there are initiatives to have a joint prayer. For example, a joint prayer for Ukraine will be held in the Saint Sophia Cathedral in Kyiv. This reports the Inter-Church Council on its website. It also states that there is an exhibition of destroyed Russian military equipment in Kyiv.
The Alliances not only ask to pray for an end to the war. They also point at the global problems the conflict brought, such as hunger and poverty. They, therefore, also encourage to pray for the "global repercussions to cease".
Finally, they stress that real peace can only be achieved "through unceasing prayers" for hearts to be changed for healing and for reconciliation and that Russia and Ukraine could live in peace as independent, sovereign nations. This reports news platform Evangelical Focus.
Guide
The Alliances also released a kids-friendly guide for families on 'how to pray with your child in situations of war and conflict'. According to the Alliances, this guide aims to "help your child find words and deepen compassion towards those who suffer the consequences of war".