Sixth commandment of Biblical law illegal in Russia
23-09-2022
Eastern Europe

CNE.news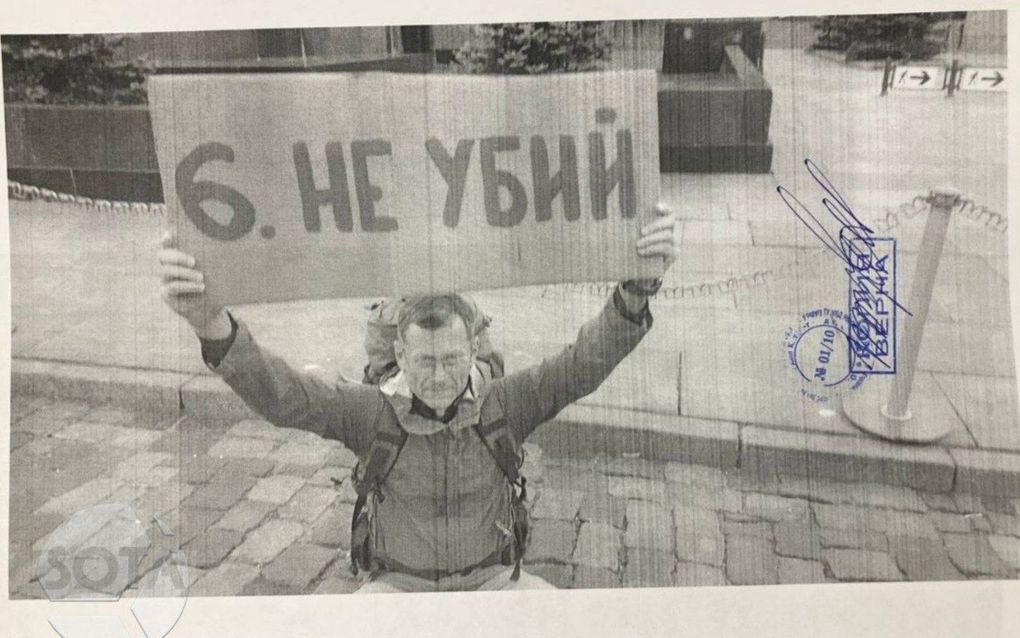 The words "Thou shalt not kill" discredit the Russian army's special operation in Ukraine. That is what a court in Moscow ruled.
The Tverskoy District Court said so in a verdict of a Russian activist who sat on the Red Square in Moscow, holding a poster that read "6. Thou shalt not kill." The activist, Konstantin Fokin, was arrested two minutes after his arrival, InLight.news writes. The reason for his detention was that he "discredited the Russian army", which is punishable according to article 20.3.3. of the Russian Criminal Code.
The Russian Federation does not explicitly forbid mentioning Bible texts. However, this case shows that believers are not entirely free to do so.
Tverskoy District Court fined Konstantin Fokin 50,000 rubles. That is approximately 825 euros. Furthermore, the judge refused to question the police officers who detained Fokin and did not want to explain the verdict further.