Open letter to Von Der Leyen: Where is the EU envoy for religious freedom?
23-09-2022
Opinion
Marco Gombacci, CNE.news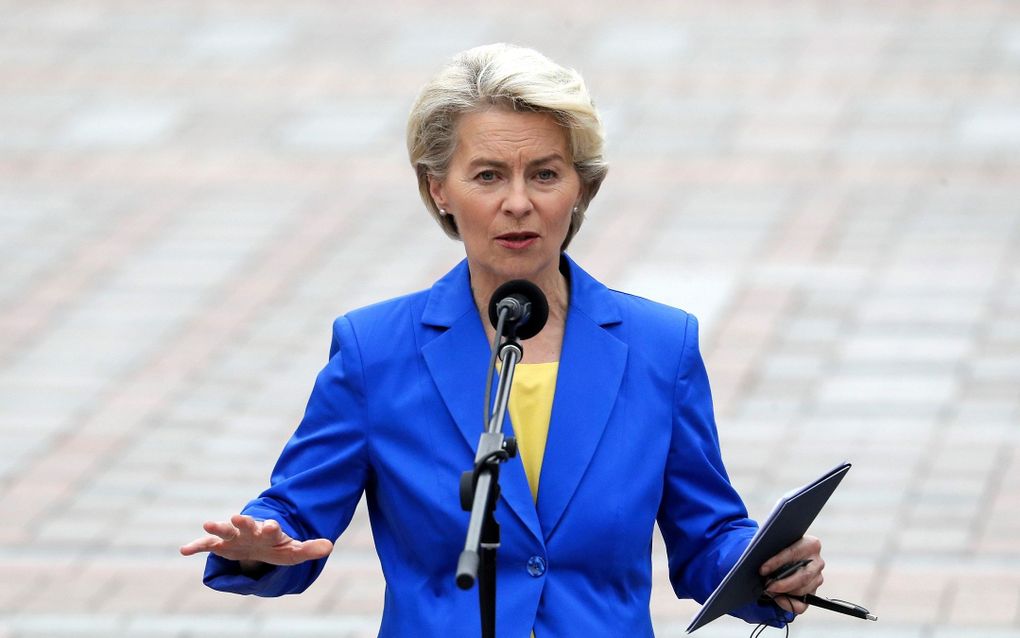 Dear President Von Der Leyen,
A direct question: Why does the European Union still not have a Special Envoy/High Representative for Religious Freedom and Belief? Why, after the resignation of the Greek Cypriot politician and former EU Commissioner Christos Stylianides more than a year ago, has this position not been renewed? Personally, I would have expected at least a reference to this position, which remained vacant for far too long, during the State of the Union address you held on September 14.
Marco Gombacci was born in 1985 in Trieste, Italy.
He works as EU and foreign affairs analyst. He reported about the Mosul offensive (Iraq), the battle to reconquer Raqqa, from Deir Ezzor (Syria) and Nagorno Karabakh (during the conflict between Armenia and Azerbaigian).
He authored the book "Kurdistan. Utopia di un popolo tradito" (ed. Salerno, 2019).
Opinions and articles have been published by Wall Street Journal, Bloomberg, The Daily Express, TgCom45, TG5, Rai1, RaiNews 24, TRECE TV, FRANCE24, La Libre, Le Temps, and many others.
Of course, we agree that there are many priorities and the times we live through - between a pandemic and a war at Europe's doorstep. They force us to think about strengthening the Atlantic Alliance, dealing with the energy crisis, the cost of bills, and technological and production autonomy to not depend on competitor states such as Russia and China. The challenges are many, and no one doubts that. But it is not possible to underestimate the strategic importance of a role that, in addition to being decisive in defence of a fundamental human right, could also increase the position of the EU and its soft power on the international scene.
Good work cannot and must not be lost
Since President Juncker appointed Ján Figel in 2016 as a special envoy for religious freedom and belief outside the European Union. Thus, it responded to an explicit request by the European Parliament - a lot of water has passed under the bridge. Ján Figel's good work cannot and must not be lost.
His role in the release of Asia Bibi was perhaps his greatest success. Still, we cannot forget his efforts for interreligious dialogue and his denunciations of the situation of persecuted and massacred Christians in the Middle East and Africa. With reduced means and instruments, Ján Figel succeeded in giving the European Union a leading role on the issues of freedom of religion and belief.
Unfortunately, since the non-confirmation of Mr Figel, and seeing how shortly Mr Stylianides held that role, the EU has lost an important space. The UN and all the more evolved and rights-conscious nations have appointed a representative for religious freedom in recent years. Why does the EU still not have anyone? Why has it decided not to invest in such a sensitive and important issue in a changing global world that needs a guide, and can this guide really be European?
The European Union and its leadership try in many ways to respond to the needs of its citizens and the many problems our continent faces. That is an exercise that sometimes even inspires some affection, some hope, but certainly not security. I do not want to join in the criticism of the EU just for the sake of taking sides. The different national interests, the different local sensitivities, and the priorities of citizens - not only different but even opposing - that there may be between Italians and Dutch, between Portuguese and Estonians, make the work of a politician at the European level a particularly complex mission. The differences are there for all to see: from the difficulties in approving the Recovery Fund to the current debate on the cap on gas prices to divergent migration policies or the rule of law in Central and Eastern European countries. All dossiers that pass through the desks of Brussels always suffer before their eventual approval, or the following debates provoke even more fractures and divisions.
Headlines
But there is perhaps something that could unite the EU countries instead of dividing them. It is not something that would hit the headlines or solve the current energy crisis. But perhaps it could prevent some conflicts. It is precisely safeguarding religious freedom, an indispensable value for defining democracies and states under the rule of law and a role from which Europe cannot abdicate.
Hence, here is an appeal to the President of the Commission Von Der Leyen, to the European Commissioner Schinas in charge, to not only re-appoint a special envoy for religious freedom as soon as possible but also to strengthen his or her role in implementing the Community effort on this issue that is so central but so sadly undervalued.