Committee French parliament accepts abortion in constitution
17-11-2022
Western Europe

CNE.news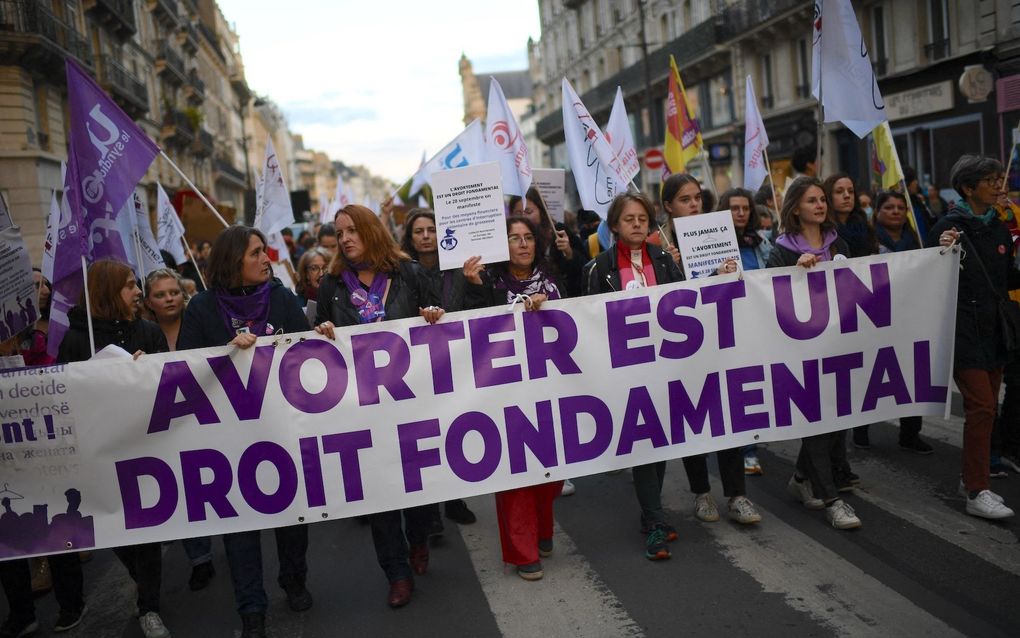 A legal commission of the French Parliament has accepted the proposal to be part of the Constitution on Wednesday. Next week, the Parliament itself will speak about it.
"No one can infringe the right to voluntary termination of pregnancy and contraception", is the accepted text. From the commission, this text will go as a proposal to the National Assembly.
At the moment, the right to abortion is part of the Public Health Code, as Le Monde reports. "A pregnant woman who does not want to continue a pregnancy can ask a doctor or a midwife to terminate her pregnancy."
The Renaissance party of the French President Macron voted with the left, who tabled the motion, writes La Croix. Originally, the presidential party wanted to see another text. However, they support the right to abortion in the fundamental law of the French republic. Earlier this year, President Macron argued for the right to abortion in European treaties during a speech in the European Parliament.
United States
Last month, in October, the constitutional right to abortion was rejected by the French Senate, as CNE reported then. According to 20 Minutes, it will be likely that the Senate will vote against it again. But if it gets adopted by the legislator, the French public can decide about it during a referendum.
The discussion about the right to abortion was stimulated by the Supreme Court of the United States' decision to withdraw the almost 50-years-old federal right to abortion in May 2022. in Europe, it is not usual that abortion is part of constitutional rights.