Smartphone will change childhood; let church be involved
26-08-2022
Opinion
Ingunn Marie Ruud, KPK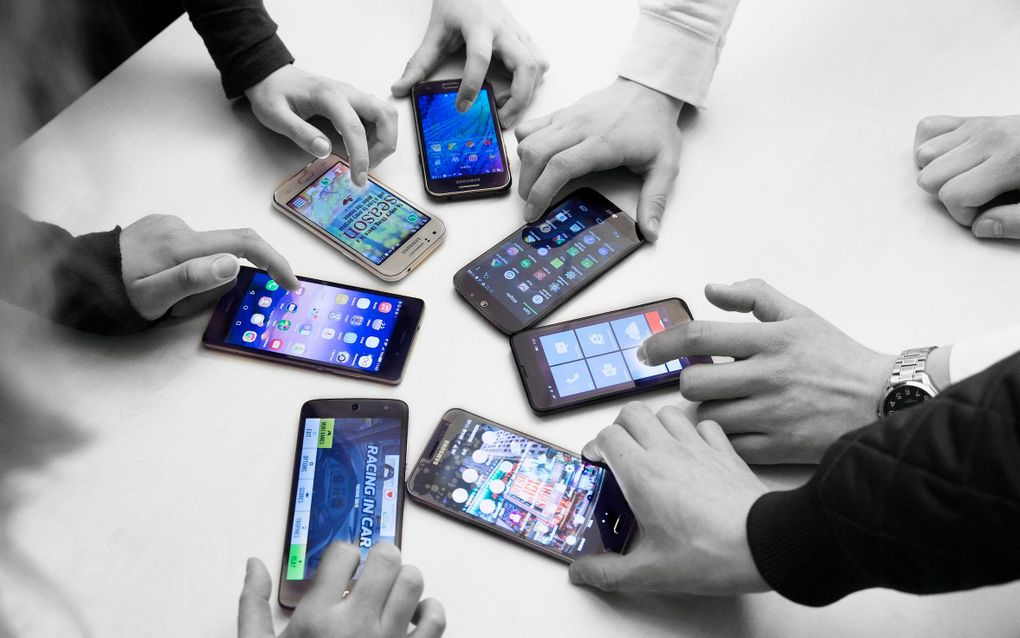 Social media and their technical solutions are not ethically neutral. Therefore, church denominations must get more involved in the discussion around digital ethics. That's the vision of the Norwegian researcher Leonora Bergsjø.
What appears (or better: what does not appear) on your screen when you click on Facebook, Instagram or TikTok is not random. A lot is controlled by programmed algorithms, which determines exactly what you see and do not see.
"You cannot know what the children see on TikTok just by having a separate account there. What they see is very different from what is shown to you", says Leonora Onarheim Bergsjø, associate professor at Østfold University College and researcher in, among other things, digital ethics.
"Digital ethics is about understanding what is happening in the digital world and discussing what changes are happening and what meanings and consequences these have for society and the individual", she explains.
Church leaves ethics to companies
The church has been a driving force for fundamental values. Society, democracy and human rights are built on that. But Bergsjø believes that the church has now left the ethics in the digital field to commercial companies.
"It is not a given that the services we use to support the values we want to promote. Here is an important pitfall we are not talking about enough. The digital is not ethically neutral. It is charged, and we must understand that to use it in a good way", she says.
Churches absent at conferences
Bergsjø has a doctorate in systematic theology. She was one of the guests during this year's Faith Education Conference. She challenges both faith educators and denominations, in general, to take a more significant part in the debate around digital ethics.
"Church denominations have been in demand in the digital field for several years. At conferences that have brought together representatives of various industries, businesses, politics and interest organisations. But the church denominations have largely been absent", Bergsjø tells the Norwegian Christian Press Office KPK. But that's not all, she says. There is the beginning of a change.
"My wish is that more of the leaders in the denominations get involved and want to think systematically about this. Not just those who work directly with children and young people."
Not much from disabled people
Surveys conducted for the Norwegian Media Authority show that young people (under 30 years of age) and older people (over 60) are overrepresented in the group with low critical media understanding.
Bergsjø believes it is vital that the adults sit with the children and discuss what they see and problematise what they do not see.
"Both the algorithms and the human moderators on, for example, TikTok make sure that you don't see much content from people with disabilities, overweight or other marginalised children. This will influence how children perceive reality and the diversity there is. What happens when our children only encounter an idealised, censored world online? We have to talk to them about that", says the researcher.
Internal reflection and public discussion
The researcher on digital ethics does not necessarily believe that denominations should stop using the platforms on social media. Still, she believes that everyone should take the discussion internally.
"One has to at least reflect on why and how one uses social media. That is the first step. The most important thing that happens in digital ethics is the conversation we have to try to understand what is happening and what we can do about it."
In addition to the internal reflection, Bergsjø believes that the denominations should take a clear stand in the public discussion.
"I think that the church still has a role to play here. It does not have to be a counterculture, but a clear voice for good ethics and a clear attitude-creating agenda. Then you can ask for the services to be better", she says.
Profit over human dignity
The companies involved are mainly driven by profit. That will not necessarily ensure that the ethics for their technical solutions take care of human dignity. Recently, former Facebook employee Frances Haugen has revealed that the company, which also owns the Instagram service, was made aware that their algorithms led to a negative self-image for young girls.
"The company's management knows how to make Facebook and Instagram safer but will not make the necessary changes because they have put their astronomical profits ahead of people", Haugen said in a hearing in the US Senate.
Bergsjø believes that the long-term discussion is about how we can help ensure that the values we want society to build on, such as human rights and democracy, are promoted via the digital media and not hindered.
"Children are online and have smartphones. This is about to change the whole concept of childhood, how we are together, talk together and meet. Here we must get involved."
This article was written originally in Norwegian by the Christian Press Office (KPK)