Church worship only in Ukrainian language, says Zelensky advisor
12-01-2023
Eastern Europe

CNE.news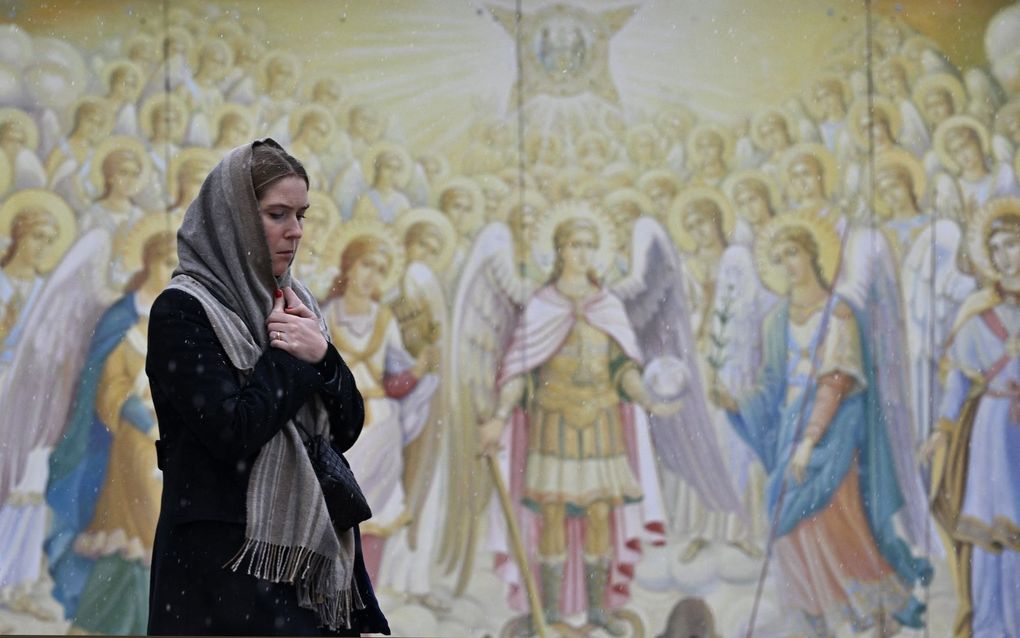 Church services should only be held in one language: Ukrainian. That says Mykhailo Podolyak, the advisor of the Ukrainian President Zelensky.
In an interview with journalist Vasily Golovanov, Podolyak spoke about the language of worship in the Ukrainian Orthodox Church (UOC). This church uses Ukrainian, Russian and the old Church-Slavonic. The new Orthodox Church of Ukraine (OCU) has Ukrainian as its standard language.
The President's advisor says: "Services should be held in our language, Ukrainian." He called this one of the "key elements" of the creation of the "Ukrainian Church".
Spy
Podolyak spoke a few days after a main event in Ukrainian church history. The ancient monastery Kyiv-Pechersk Lavra was used by the new OCU for a Christmas service last Saturday. This happened after weeks of unrest around the UOC, from which several clergymen are suspected of being a spy for Russia.
Moreover, it becomes clear that the civil government of Ukraine is working towards one Orthodox Church instead of three or four, as there are now. "We will have a single local Orthodox Church, our Pechersk Lavra should be Ukrainian in full, services should be held in our language, Ukrainian – these are key elements," the advisor is quoted by the Orthodox Journalists.
In the meantime, President Zelensky is preparing a (partial) ban on the UOC since it is seen as influenced by Russia. Last week, the Office of the President withdrew the Ukrainian nationality from at least thirteen UOC priests, as was reported by the Institute of Religion and Policy.
Lease
According to Christians for Ukraine, the Ukrainian state wants to have a say in what church has a liturgy in the Kyiv-Pechersk Lavra. This is one of the holiest places of World Orthodoxy and is the property of the state. The complex was leased to the UOC until December 2022, which had the headquarters there. But quite abruptly, the rent was stopped.
Officials intend to use it in a new way. "We cannot now transfer any buildings free of charge, as was the case before, for a long-term lease or many years. The legislation has changed," said Minister of Culture Oleksandr Tkachenko. According to the Minister, the "state will grant the right to serve hourly to religious organisations".