Stolen Bible returned after decades
24-01-2023
Central Europe
CNE.news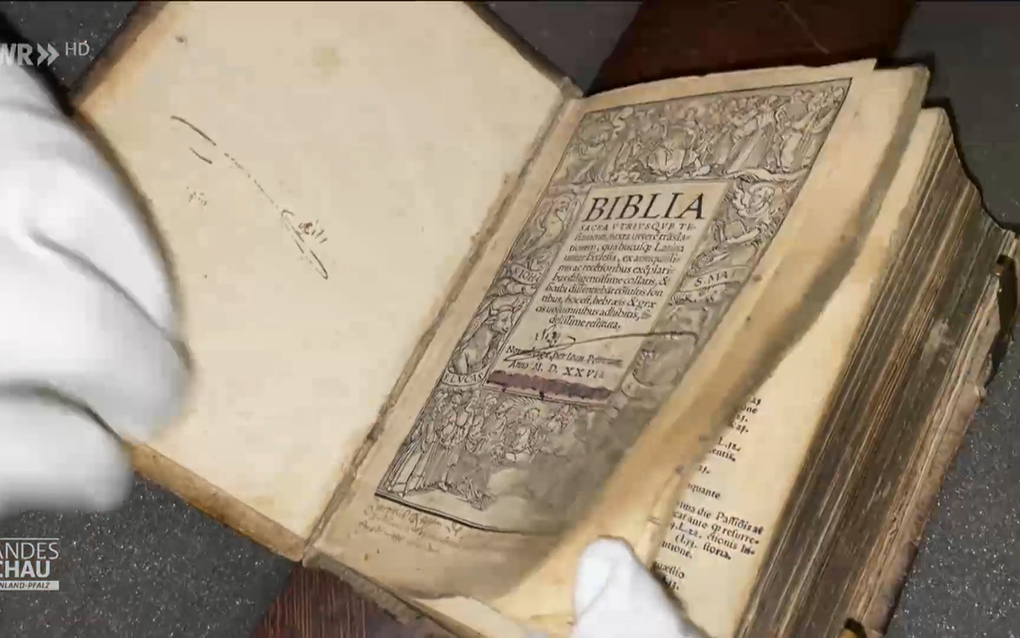 A 400-year-old Bible that was stolen years ago has found its way back to the German library it belonged to.
The book, dating from the 16th century, was taken in 1988. However, the exact date it went missing is unclear, Religion.orf reports. The Diocese of Trier suspects it had been gone for at least 35 years. During these years, it might have been part of a private collection, the news website states.
The book belonged to the library of the Cusanusstift in the German town of Bernkastel-Kues. It was printed by Johannes Petreius in Nuremberg in 1527, Religion.orf writes.
Marco Brösch, the head of the library, discovered the missing book by accident. He was browsing the internet and discovered that a Dutch antiquarian bookstore sold the book. It had ended up there after several detours. The library identified the Bible by looking at an old inventory number on the title page and an application for ownership.
The Dutch bookstore was very lenient and returned the book to the library of Bernkastel-Kues.
At the same time, the library collection is still incomplete. Currently, it is looking for a sermon from the French theologian Johannes Gerson, who lived in the fourteenth and fifteenth centuries. The work was printed in 1509 in Strasbourg.