Kyiv puts sanctions on Russian Protestant leader
24-01-2023
Eastern Europe
CNE.news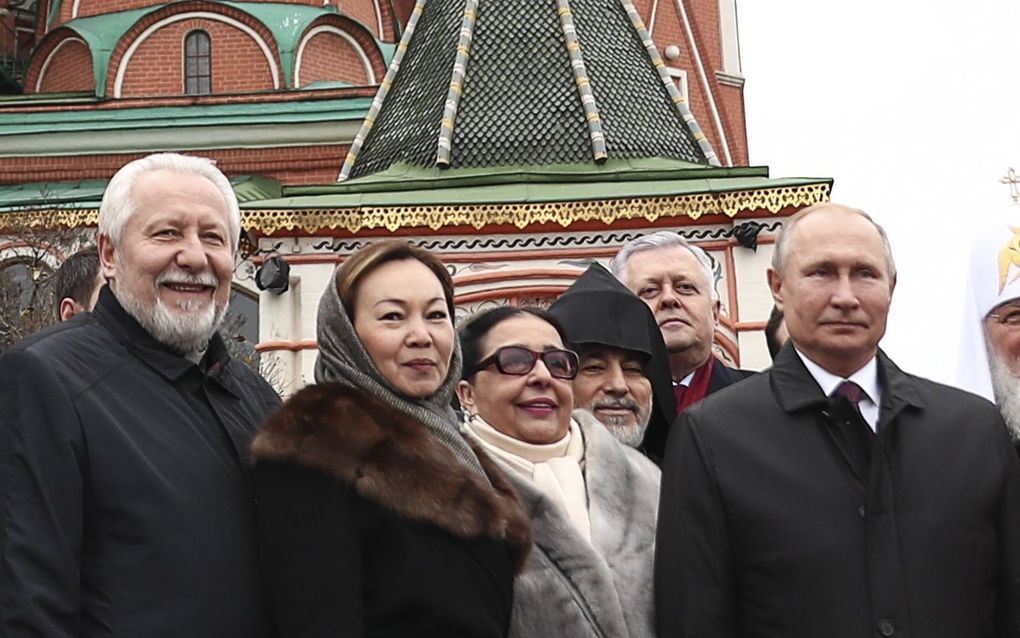 Ukrainian President Zelensky has put sanctions on a group of 21 Christian leaders from Russia. Among them is the Pentecostal bishop Sergey Ryakhovsky.
The Protestant bishop functions not only as a leader for his own group but is one of the faces of the whole Evangelical movement in Russia. But according to Zelensky, Ryakhovsky "publicly supports and justifies the war of the Russian Federation against Ukraine", so he is put on the list.
In Protestant Russia, Mr Ryakhovksy is known for his Russian patriotism. He never condemned the invasion of Ukraine. Shortly after the attack, he spoke about "fascism and Nazism in the 21st century" in the context of the Ukraine war. Because of this, the World of Life churches in Ukraine distanced themselves from the network that Ryakhovsky presides.
The other 20 people that are sanctioned are related to the Russian Orthodox Church. This is reported by RISU.
Paper
In the meantime, the Ukrainian government is trying to limit the Ukrainian Orthodox Church (UOC) much more, as is reported by among others ORF. The ground for this is that the leadership of the UOC should be in the Moscow Patriarchate (MP). The problem, however, is that the UOC declared itself fully independent from the MP last May. However, on paper, this connection still exists.
Last week, the UN Assistant Secretary-General for Human Rights, Ilze Brands Kehris, warned Ukraine that limiting the right of the Orthodox Church in the country is dangerous. Also, searches in churches and monasteries are sensitive because of religious liberty. "We urge the Ukrainian authorities to ensure that any such searches in premises and places of worship are in full compliance with international law," said Ms Brands Kehris, "that fair trial rights are given to those facing criminal charges, and that any criminal sanctions are compatible with the rights of freedom of opinion, expression and religion".
Ms Brands Kehris shared the concerns of the Rights Office that the two bills tabled in the Ukrainian Parliament could undermine the right to freedom of religion. "Under international human rights law, any limitations to the right to manifest one's religion or belief must be prescribed by law, necessary and proportionate", according to a report by the UN Website.
Immunity
From Europe, political reactions are tempered. But the Romanian politician Gelu Visan said on TV that Zelensky commits an "act of nazism" by repressing the UOC. Raiding churches and monasteries is "the most flagrant violation of religious and human rights; in these images, we see ethnic and religious cleansing. This is all extremely serious," he said. "Even in the most terrible war, one cannot enter the monastery with weapons." Religious buildings should have immunity, according to the Romanian politician.