Finnish MP Räsänen receives award of Christian appreciation
27-01-2023
Northern Europe

CNE.news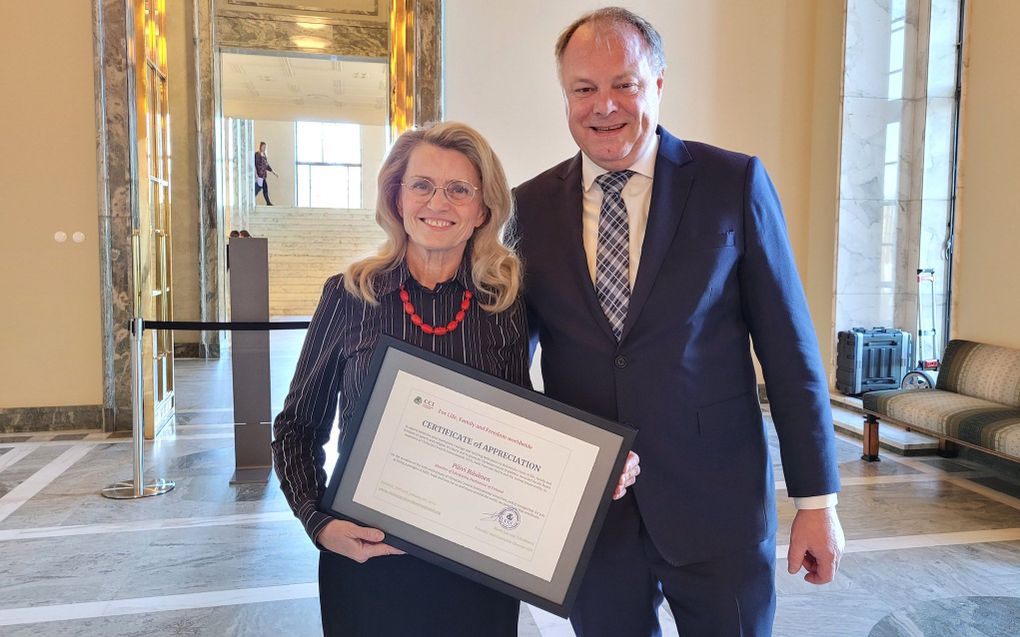 The Finnish Christian Member of Parliament, Païvi Räsänen, was awarded with a "certificate of appreciation" from the organisation Christian Council International (CCI).
We "value her brave battle for the freedom of religion and the freedom of speech", CCI's President Henk-Jan van Schothorst said from the Finnish capital Helsinki, on Friday afternoon.
Räsänen became well-known internationally after being prosecuted for sharing a Bible text about sexuality in 2019. This was received as hatred against homosexuals. She was acquitted of all three criminal charges in March, but the prosecutor decided to go in appeal. Therefore, she has to appear again in August this year before the court.
Neo-colonial
According to Van Schothorst, Räsänen stands trial for Christian values and deserves appreciation. His organisation has decided to award such a certificate every year. "We started with the Hungarian Prime Minister Orbán in 2021, for his children protection legislation, for what he was reprimanded for by his EU colleagues. Last year, we gave a certification to US President Trump's top staffer Valery Huber, for her stance on family values. And this year, we award Mrs Räsänen."
This month, Van Schothorst celebrates ten years with his CCI initiative. "We are grateful that with our official accreditation at the United Nations and European Union, we can defend the Christian values of life, family and freedom. We are now trying to bring awareness in Africa about the EU-ACP Treaty. Through that treaty, the European Union tries to normalise abortion and other issues in Africa. In several countries there, we have been briefing against this neo-colonial attack on Africa."