Raise your voice, Council of Churches says to Patriarch Kirill
04-03-2022
European Union
CNE.news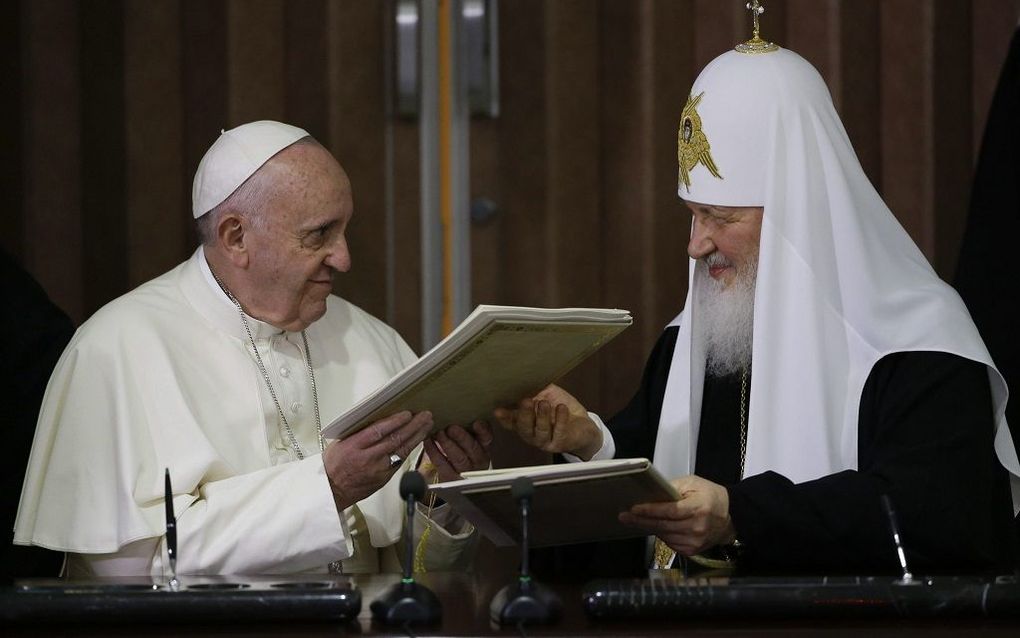 The worldwide World Council of Churches (WCC) has appealed to Russian Orthodox Patriarch Kirill to work to end the war in Ukraine.
"Raise your voice so that the war can be stopped," writes WCC executive general secretary Ioan Sauca in a letter to the Moscow patriarch published on Wednesday, Austrian Catholic press agency kathpress report. "The tragic situation of the war in Ukraine has brought enormous suffering and loss of life," Sauca said, adding that many people, including the elderly, women and children, have had to flee to save their lives. "The whole world is watching with great concern, looking for a sign of hope for a peaceful solution".
Sauca says he receives daily letters from different parts of the world asking him to turn to Patriarch Kirill for mediation to end the war and stop the suffering, German Protestant news agency IDEA writes. He writes to Kirill asking him to "intervene and mediate with the authorities to end this war, bloodshed and suffering and to seek peace through dialogue and negotiations".
Germany
The former chairman of the Council of the Protestant Church in Germany, Margot Käßmann, told IDEA that the WCC should take a stand against the Russian Orthodox Church. The body should help to defuse conflicts: "All the decades of contacts, meetings, talks should now have an effect."
The World Council of Churches brings together 352 Anglican, Orthodox and Protestant churches with over half a billion members. The Russian Orthodox Church is also a member church.
Rus
Kirill, on Sunday, made clear his support for Russia's attack on the neighbouring country, Austrian broadcaster ORF writes. In his sermon at a Sunday service in Moscow, Kirill spoke of external "evil forces" that would threaten not only Russia but all of "Rus".
By "Rus", the church father used a term that alludes to the ethnocultural and ecclesiastical unity of Russia, Belarus (White Russia) and Ukraine. The Patriarch said: "God forbid that the current political situation in fraternal Ukraine, which is close to us, should aim at giving the upper hand to the evil forces that have always fought against the unity of Rus and the Russian Church."