Russian Orthodox Church facing a test of strength, experts say
17-03-2022
Eastern Europe

CNE.news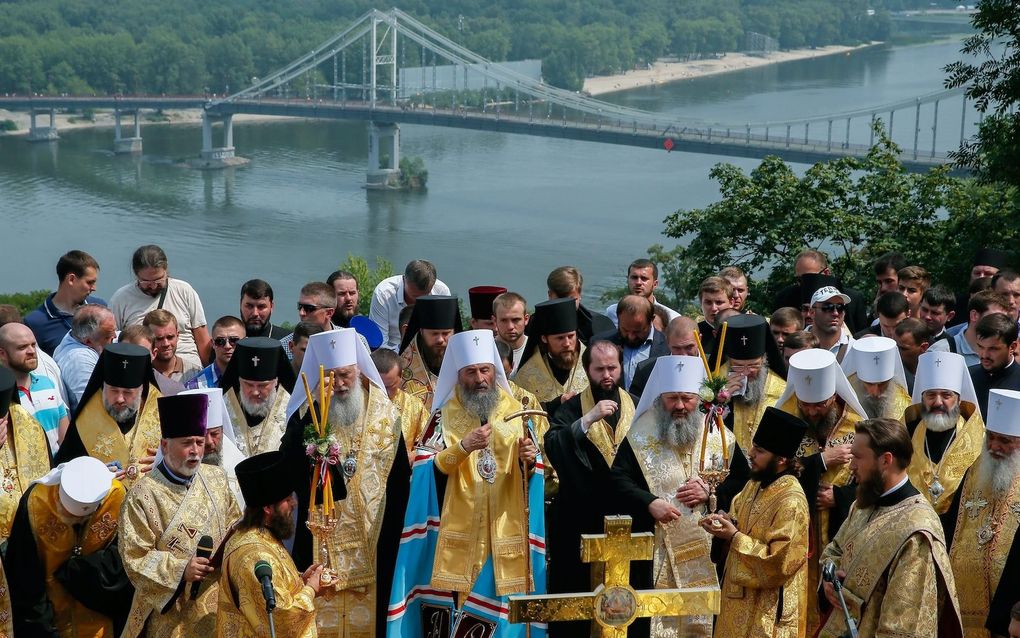 The Russian Orthodox Church (ROC) is facing a "test of endurance" given the war in Ukraine. That is the opinion of the Swiss theologian and university lecturer Barbara Hallensleben.
According to the Eastern Church expert, it is "intolerable" that the Moscow Patriarch Kirill does not condemn the "despicable" war in the strongest possible terms, Austrian broadcaster ORF writes based on an article in Kathpress.
Not only is the Western world appalled, but the Orthodox faithful of the Orthodox Church of the Moscow Patriarchate in Ukraine and all over the world are beginning to distance themselves, Hallensleben said. The Russian Orthodox Church in Amsterdam, for example, already announced its separation from the Moscow Patriarchate, as CNE.news reported earlier.
As the head of a Church whose congregations live on both sides of the front "and whose faithful are now forced to fire on each other as soldiers", the theologian recalled, the eyes of the world are on Patriarch Kirill. The ROC, she said, is "on the verge of losing the very thing the Patriarch is about: ecclesial communion with the origin of the Christianisation of Russia in 988 through the baptism of Prince Vladimir of Kyiv."
According to Thomas Bremer, a German expert on the Eastern Church, not only in Europe Russian Orthodox parishes are turning away from their leader in Moscow, but also in the USA and Canada. From his contacts with priests and bishops, he knows "that they no longer regard Kirill as their patriarch", said the professor for Eastern Church Studies and Peace Research at the Ecumenical Institute of the University of Münster in an interview with German broadcaster WDR on Sunday.
Bremer reminds that even the Ukrainian Russian Orthodox Church (UOK-MP), led by Metropolitan Onuphry, had already asked its head in Moscow to lobby the Kremlin chief for peace at the beginning of the war. "Many bishops and priests have since stopped praying for Kirill in the liturgy. That means the Church has very clearly and very unequivocally taken the Ukrainian side."
The Moscow Patriarch himself has a very different reading, as he made clear again on Sunday. Again, he used the narrative of the Ukrainian government's repression of his Church's faithful.
Here diametrically opposed views become apparent that will have significant consequences after the war, "no matter how it ends", Bremer states.
For the theologian Thomas Kremer of the German University of Eichstätt, one thing is sure: the ROC only has a future without Patriarch Kirill. The latter's stance on the Ukraine war marks "a moral low point in the history of Christianity", Kremer writes on the German portal Katholisch.de.