Free Church Norway keeps traditional view on marriage
14-06-2022
Northern Europe

CNE.news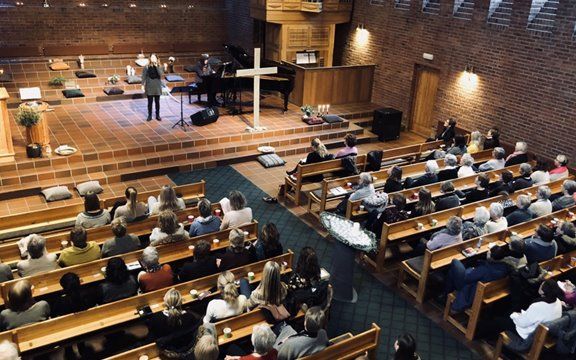 The Free Church of Norway maintains its traditional view that marriage is "God's good plan for cohabitation between one man and one woman." The Synod decided so last week.
Synod members voted against a proposal to look at theological arguments for and against same-sex cohabitation, Vart Land reports. According to Synod's decision, the issue has already been looked at sufficiently.
The goal of the meeting was to look at suggestions for studies and discussions on the issue of same-sex cohabitation. That is reported by KPK. The current debate in the church on the topic is not very fruitful, as the Synod members think, writes KPK.
Therefore, the Synod board is requested to create a good framework that makes dialogue between people with different visions possible. Dagen writes that the goal of this committee is to work out the cohabitation theology of the church and its cohabitation ethics.
Part of the special committee's work is creating a booklet that presents different views on same-sex cohabitation, for example.
In total, 128 of the 141 delegates supported the decision of the Synod.
Reaction
Many of the Synod members are happy with the decision. Ingebrikt Kvam, the pastor of the Trondheim Free Church, says to Vart Land that he is satisfied that so many, including himself, supported the proposal. "Now we can look ahead."
Yet, he notes that more people need "a clear, theological clarification. Perhaps, it is also good for us as a church community to formulate ourselves about this again."
The pastor of Krafverket, Kjetil Gilberg, says to Vart Land that the committee has done a "very good job" as they have been able to bring the Synod together. Nevertheless, he would rather have seen a more concrete focus on same-sex cohabitation rather than on the theology around the issue.
Long-term debate
The Synod meeting had been anticipated by many for a long time. In several Free Protestant Churches in Norway and elsewhere Europe, the vision of marriage and homosexuality has been changing. The Free Church decided to continue its traditional view.
The Free Church of Norway consists of 80 congregations and has 21,500 members. It was founded in 1877 when it became independent from the Church of Norway. It seceded not for doctrinal reasons, but to become independent from the State. The Free Church of Norway is a Lutheran denomination and basis its teachings on the Bible and the confession of the Evangelical Lutheran Church.