Polish children skip Catholic catechism classes at school
07-10-2022
Central Europe

CNE.news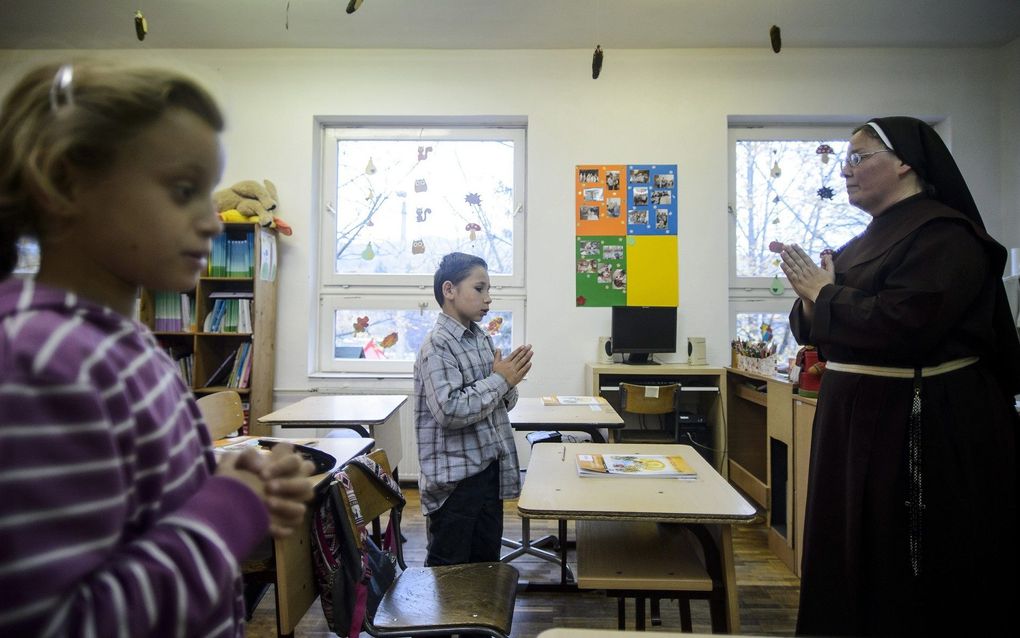 The number of pupils that attends Catholic catechism classes at school declines steadily. Almost half of the students choose to skip the lessons, which are optional at most schools.
In primary schools, only 50 per cent of the students attend religious classes. Compared to the previous school year, that is a decline of 56 per cent. Of 63,740 pupils, only 32,178 regularly come to the Catholic catechism lessons, Notes from Poland reports.
"Last year we noted a drastic decline in high schools, but now the tendency is changing in primary schools too", deputy mayor of Lodz, Malgorzata Moskwa-Wodnicka, who presented the report, said.
Political statement
The decline in attendance might be partly a political statement of the students, Rafal Piotrowski says. He is the head of the education department of the city of Częstochowa. The town is well-known for hosting Poland's holiest Catholic shrine, the Black Madonna. Piotrowski points out that the children are not allowed to vote yet but show their worldview and opinion on what is happening around them by refusing to attend religious classes.
Mariusz Bakalarz, the spokesman for the Częstochowa archdiocese, says that children will skip religious classes easier if they are scheduled for the first or the last lessons of the day. However, he also acknowledges that Polish society shows a secularising tendency. Furthermore, the scandals concerning the church also led to a more pessimistic view of the church. "They are not without influence on attendance", Bakalarz says.
Liberal
The decline in attendance of catechism classes has been an ongoing trend, Notes from Poland reports. Especially in cities, this is visible. According to the Polish news website, the trend seems to be accelerated by mass protests against the near-total ban on abortion, which the Roman Catholic Church supported. Also, child abuse scandals by church clerics have damaged the church's reputation.
Polish public schools are obliged to organise religion classes upon request of parents and pupils, Notes from Poland writes. The lessons are funded and hosted by the schools. Still, the Roman Catholic Church decides on the curriculum and the teachers.
According to polls, especially young Poles are becoming more liberal in their views and more critical of the church. The CBOS, the national research agency in Poland, showed that less than 25 per cent of the young Poles actively practice their religion. In the 70s of the last century, this percentage was still at 70.