Scandinavian schools want to make Christmas celebration more secular
14-12-2022
Northern Europe

CNE.news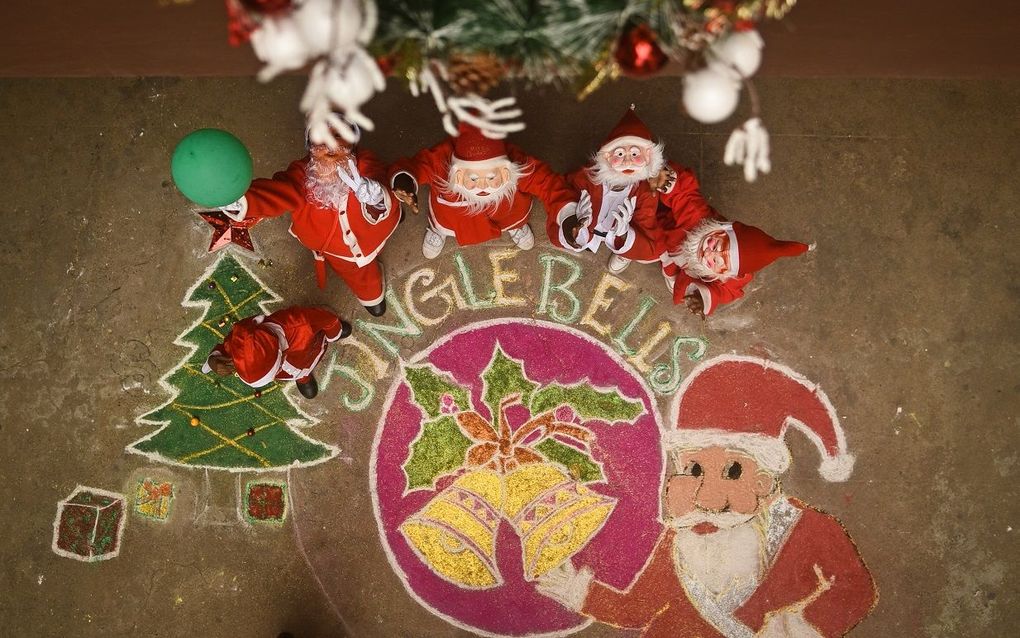 Schools in Northern Europe feel the need to remove the religious connotation from their Christmas celebrations.
In Finland, there has been a lot of discussion about the content of the Christmas celebrations at schools, Yle reports. Celebrations at school are also covered by the Equality Act. A few years ago, the deputy ombudsman said that it was illegal for schools to organise a Christmas party as a religious event in a church. Thus, schools have to find a balance between celebrating the Christian heritage and not excluding other values and beliefs, Yle writes.
Therefore, the Finnish Board of Education updated the national instructions for schools on the contents of joint celebrations in the fall. The guideline reads that a Christmas party at school cannot be a religious occasion. Yet, there is still room for individual religious elements, such as singing a Christmas carol. According to the Board, these elements are part of Finnish culture. It is, however, unclear how large the religious share of the celebration is allowed to be.
Education advisor Outi Raunio-Hannula from the Board of Education says that schools must consider that their school celebrations are intended for all students. In addition, the school must inform parents about the content of the activities, and students are allowed to skip part of the celebrations if they want to.
Alternative
Another question that popped up concerning Christmas celebrations in schools is whether they are allowed to be held in church. The deputy ombudsman said this was not the case when referring to a Christmas party where hymns were sung, the Christmas gospel was read, and a priest gave a sermon. At the same time, organising school parties in a church is not against the constitution, said the Constitutional Law Committee. Therefore, the Board does not forbid schools to do so. Instead, it advises schools to be careful in its consideration.
In Teuva, a town in West Finland, a school has decided to organise two celebrations; one in church and one with an alternative program. "Parents are informed so that children can choose with their guardians in which they want to participate", says Reijo Sjöblom, headmaster of the school, to Yle. A school in Kristiinakaupunki, also in West Finland, includes religious elements in its celebration but gives students the option to leave.
Light and love
In Norway, a school has celebrated a Christian holiday in a gender-neutral and non-religious way. Last Tuesday, it was Saint Lucia's day, a Christian holiday to commemorate Saint Lucia.
However, Mariehemsskolan in the Norwegian town of Umeå decided that the celebration should be more inclusive and not offend Muslim students. That is reported by Dagen, based on an article of SVT. Instead of on the Saint, the celebration focused on light and love this year.
Offensive
"We are a non-denominational school and have chosen to remove the Christmas elements, says choir director Jörgen Persson to SVT. He points out that Muslim students have not participated in the events for several years. "Some parents were not comfortable with their children's participation as Lucia is associated with Christmas", he explains. Therefore, the school has clarified that the celebration will be void of religion this year. "We have excluded so many children over the years, but now we stand here with a diverse children's choir. We are pleased."
Not everyone is happy with the decision of the school. The rightist Sweden Democrat Kent Ekeroth and his colleague Richard Jomshof responded that the school gave in to Muslim demands. Editor Frida Park writes in Dagen that the choice of the school sends an "unhappy and clear signal to all students" that religion is something dangerous and appropriate." She points out that this is quite offensive for several students.