Mobile phones have not disappeared from French school despite ban
22-12-2022
Christian Life
Mark Heijster, RD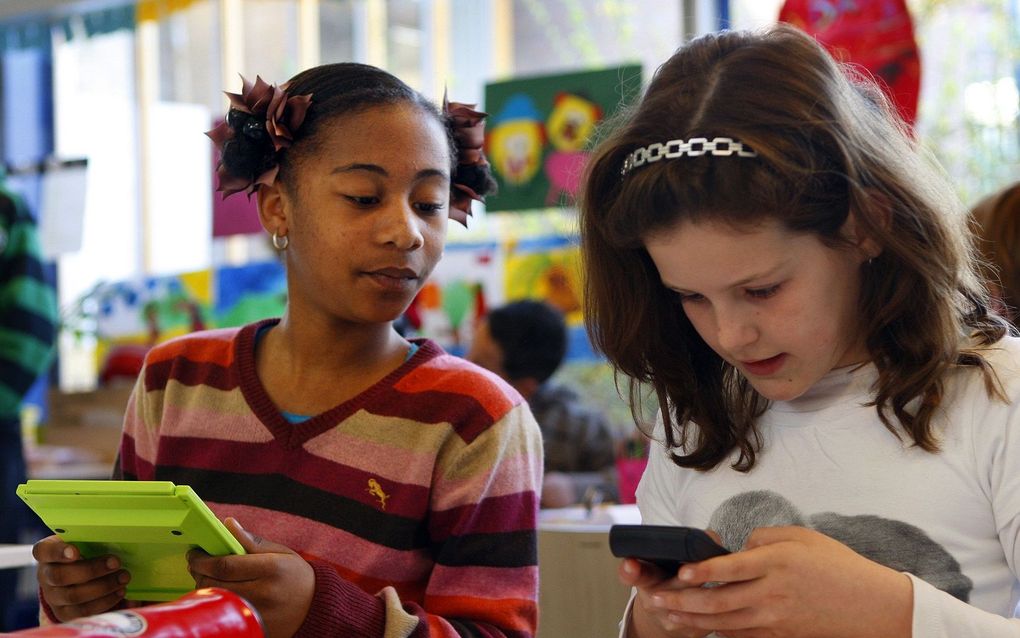 France banned mobile phones in all schools four years ago. But that does not yet mean that "le portable" has disappeared from French secondary schools. Effective control is proving to be difficult in many schools.
In theory, France's complete ban on mobile phones in schools is a fine regulation. After all, everyone knows where they stand and what to do. Mobile phones are not only banned in lessons but are also not allowed out of bags during breaks. Several considerations prompted the French rule: The use of mobile phones is said to have an effect on pupils' concentration and is also the cause of "a significant proportion" of school disturbances. Moreover, it is not good for social interaction in schools, which is essential for pupils' development.
However, a strict law will not solve the problem. In practice, the legislation proves difficult. According to Ken Corten, an English teacher at an agricultural school in western France, pupils increasingly defy the ban. "I now force them to leave the mobile phone in a basket by the door at the start of class. However, many language teachers let students use their phones as dictionaries. So if I don't do that, that doesn't make things clearer for the students. Therefore, I just lug dictionaries around the school again."
Caught
Enforcing the law takes work in practice. Students are so addicted to constantly checking some social media apps that they take the risk of checking their mobiles in class as well. They know that many teachers are reluctant to confront a student when caught.
15-year-old Clément agrees that the law is not always being enforced strictly. He is in second grade at an agricultural school in Belleville. "This morning, I was caught by my English teacher. I had to hand in my mobile immediately. I tried to fool him by saying I was looking at my watch, but he insisted. I then handed it in. After class, I got it back. That was lucky because actually, he should have taken the phone to the concierge. Only my parents could then pick it up there. But since I sleep at the boarding school, it would have meant losing my phone for a few days."
Tool
Teachers also see that the grey area is increasing as some teaching methods use mobile phones as a pedagogical tool. Students are then asked, for example, to access a certain video via a QR code. So in principle, such a task can only be done at home. But that doesn't happen. "In all subjects, teachers let us use the mobile to do certain searches," says Gatien (15).
However, it is not all doom and gloom with enforcement. By Manon Muller, an English teacher at a secondary school in a village near Nancy, students know not to try to keep their mobile phones with them. To make it a little easier, she, too, has placed a basket by the classroom door.
Manon: "Students can't hold back; that's a reality. I will no longer worry if two in my class are peeping on their mobile phones. What matters is that if you take action and ask them to hand in their mobile to you, then you have the law behind you."