Thousands of French demonstrate for the right to life
23-01-2023
Western Europe

CNE.news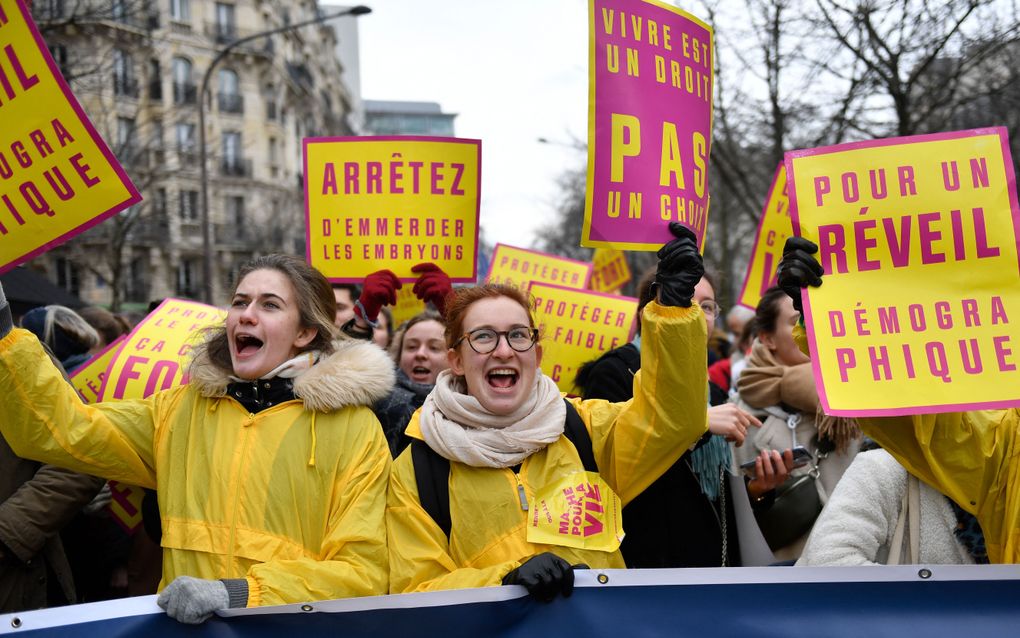 Thousands of people took to the streets in Paris on Sunday. They demonstrated against the possible legalisation of assisted suicide and the likely inclusion of the right to abortion in the Constitution.
According to the organisers, about 20,000 people participated in the March for Life. That is reported by La Croix. The police estimated the number of participants at 6,300. The March is an annual event. This year, it took place in the wake of the controversial parliamentary debates on including the right to abortion in the Constitution. The Senate will consider the bill from February 1.
The demonstrators carried banners, which read "ABR, that's enough, we walk for life!" and "Macron, Macron, don't touch the embryos", among other slogans. According to La Croix, many of them are devout Catholics who have already opposed the decriminalisation of abortion since 1975. They see the inclusion of abortion in the Constitution as a further step of trivialisation.
Alive
The protest is meant to show the government that the pro-life movement is still alive and kicking, says Aliette Espieux to Famille Chrétienne. "It also shows that there are not ten of us in each city, but many in national scale", she states.
Espieux, furthermore, thinks that French politicians are not representing the opinion of the population. "They dare not to get wet because they are afraid. They value their reputation and their positions too much."
Killing
The Pro-Life March was also meant as a statement against the possible legalisation of euthanasia, Valeurs Actuelles reports. "We oppose euthanasia and assisted suicide, Nicolas Tardy-Joubert, president of the March, said before the demonstration, as reported by the French news website. He stressed that the "prohibition on killing must remain fundamental."
According to La Croix, many demonstrators are convinced that euthanasia will be legalised sometime this year. Currently, there is a Citizen's Convention on the matter. Still, the opponents of euthanasia believe that the government is pushing the end-of-life legislation through, no matter the outcome of the meetings.
Feminists
The March for Life was disrupted by feminists from the Femen group. Before the protest, they wrote on Twitter that they would join "the procession of the march for life to pray alongside them and demand the entry of abortion into the Constitution", France Bleu reports. They came to the protest topless with written slogans on their bodies. The police arrested five people during the action.