Experts worldwide sound the alarm on surrogacy
03-03-2023
European Union

Lennart Nijenhuis, CNE.news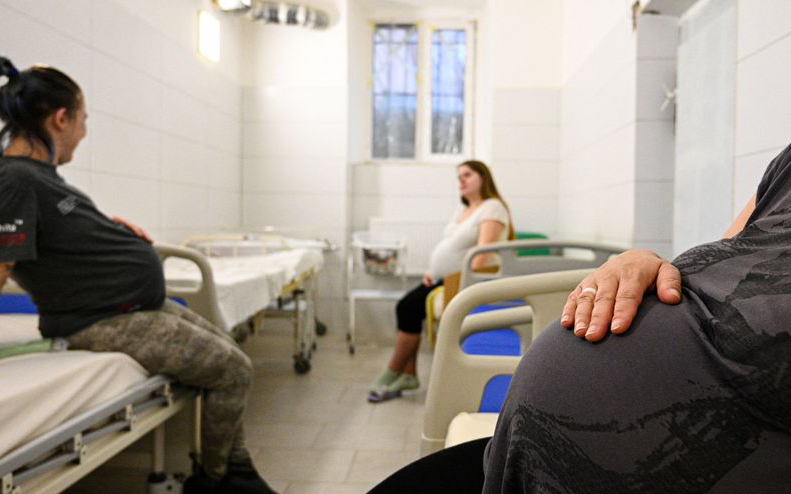 Dozens of experts presented a declaration on the universal abolition of surrogacy on Friday in Casablanca, Morocco. "A child is always a gift, not an object of adult desire."
They come from several backgrounds and have different motives. Yet, experts from 76 different nationalities gathered at the conference in Casablanca all agree on one thing: surrogacy is a fundamental violation of human rights, and countries should combat this.
In surrogacy, a woman agrees to become pregnant, so to say, on behalf of another couple or person. In most European countries, commercial surrogacy is forbidden. Only in Ukraine and Georgia is it possible to become pregnant for a profit. In various other countries, altruistic surrogacy is permitted. There, women only get financial support for their expenses. However, it is difficult to monitor this.
The people behind the Casablanca declaration, lawyers, doctors and psychologists, argue that the global dimension of surrogacy requires an international response. Therefore, they drafted a proposal for an international convention. As a presentation location, they chose Morocco since it prohibits and penalises the use of surrogacy.
Bridge
This declaration asks countries to take measures against surrogacy without making any concrete proposals. This is a deliberate choice, explains Spanish professor Montserrat Gas Aixendri, one of the initiators. "We want to focus on the outcome –the abolition of surrogacy– without risking disagreement."
Although Gas Aixendri, a law professor, is herself a Christian, she does not base her position on her faith. "I came to this conviction by thinking about the fundamental rights we have as human beings. And I know many people who do not believe and yet have come to the same conclusions."
For the professor, surrogacy is a bridge too far. "I understand that there are people who wish to have a child and see surrogacy as a solution. To those people, I would say that this legitimate desire cannot be achieved at any cost, especially if that cost is treating vulnerable women as if they were objects and treating children as if they were commodities to be bought and sold. A child is always a gift, not an object of adult desire."
The Spanish professor signals that in Spain, surrogacy is in a legal vacuum: It is not permitted, but it is not prohibited either. This allows people to get children abroad and then bring them to Spain to register them as their own children. "Although it is not much talked about, I believe there is a fairly generalised rejection of this practice", says Gas Aixendri. "However, I must also say that the fact that some celebrities are resorting to this practice does not help to have a broader social rejection of this business with human beings."
Ambitious goal
Although the declaration is a positive development, it is only the beginning for the Spanish professor. "Casablanca is not a point of arrival, but a starting point to achieve this ambitious goal: to eradicate a practice that should be considered unsustainable, as it has a detrimental effect on our societies and harms future generations."
The Dutch Bert-Jan Ruissen, an MEP for the Reformed SGP party, sees the statement as an important endorsement. "As SGP, we have repeatedly supported calls against commercial surrogacy. Life deserves respect and is not a commodity."