Danish teachers worry about mandatory sex ed
13-04-2023
Northern Europe

CNE.news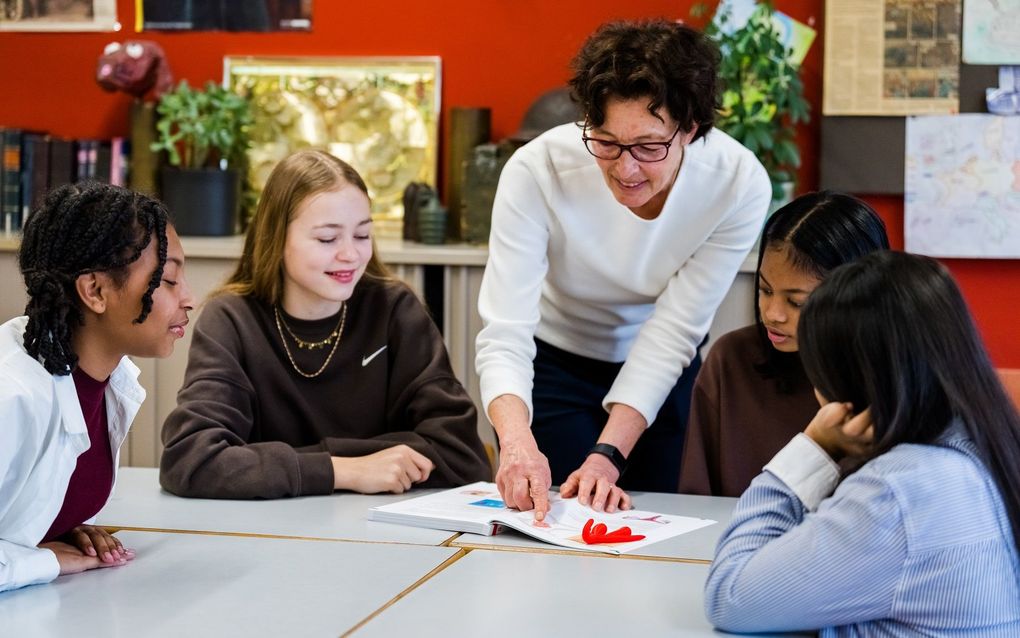 In Denmark, there has been a bill on the table since Tuesday that makes sexual education a mandatory part of high school curricula. However, both teachers and students worry about the proposal.
The Danish High School Students Association is both pleased with and worried about the proposal, says forewoman Madeleine Steenberg Williams to Kristeligt Dagblad. "The high school students feel that an essential part of the teaching is currently missing", she explains. "Many students feel that sex education in primary school is deficient. In addition, many of them make their sexual debut when they go to high school." In February 2022, Danish high school students went on strike to enforce mandatory sexual education.
However, the sex ed proposal is not only positive, Williams points out. She is concerned about the clause in the bill that secondary school teachers will be responsible for teaching the classes. In addition, the topic is not to be a separate class but should be incorporated into different subjects, the proposal reads.
However, Williams wants to see "qualified teachers" dealing with the topic in high schools. "And we don't think the teachers are. Many think that sex education is really relevant, but they do not have the prerequisites to teach it. They will need further training if they are not to simply take their own experiences as a starting point", she points out. "And, of course, they don't want to do that, and students don't want to hear about that either."
Thin ice
Tomas Kepler, chairman of the High School Teachers' Association, shares that concern. He thinks it is good that schools will be obliged to provide sex ed but points out that many teachers graduated from their teaching program before sexual education became an issue. Therefore, he agrees that further training is necessary for those teaching the subject.
However, Kepler also worries about the vulnerability of teachers when it comes to sensitive subjects such as sexuality. "You can quickly move onto thin ice and find yourself in a vulnerable situation. After all, there are some subjects where the waves can run high and where you can be afraid of saying the wrong thing", he says, pleading for a "sense of security that must be created for the teachers."
Judgmental
Teachers should not feel like they need to use themselves or the students in teaching sex ed, says Christina Hellensberg. She is a pedagogical consultant that guides teaching aids and one of the leaders in an initiative on "health and sex education and family knowledge in primary school." "It is also a good idea to ensure that sexual education is not judgmental, but instead about health and inclusiveness", she adds. "And it is important to involve the student councils to ensure that the teaching is relevant."
Matilde Powers, rapporteur for prevention in the Social Democratic Party that originally tabled the bill, believes that no one will force the teachers to teach about sexuality. "Schools can make sure that only teachers who are passionate about the subject will teach it", she says. Powers also thinks that individual principals are responsible for discussing with their teachers whether they really don't want to teach the subject. "And if it is hard to get teachers who want to, they can always ask some local health nurses", she notes.
Powers does not believe that much additional training is necessary for teachers who teach the subject. "Up-to-date teaching material will be developed that teachers can use as a starting point. Furthermore, secondary schools always have the opportunity to train teachers if they believe it is necessary."